This is a list of exoskeleton companies, businesses, start-ups and non-profits that have or are actively pursuing exoskeleton, exosuit, and wearable robotics products as of December 2016 in alphabetical order:
Note: The List of Exoskeleton Companies is now an ARCHIVE page.  Please refer to the Directory of Exoskeleton Companies and Organizations.  The directory already includes over 80 exoskeleton developers and related organizations.  The list below will be kept as archive material, as a snapshot of the exoskeleton industry in 2016.
---
20KTS+ (20 Knots Plus Ltd)

Founded: 2014
Location: Chichester, United Kingdom
Projects: MARINE MOJO
The MARINE MOJO is a new iteration of the SKI MOJO that has been re-designed to reduce injury and fatigue from the vibrations of fast moving small marine craft.  The MARINE MOJO is currently being tested by a number of Navies.
---
Againer
Founded: 2010
Location: Riga, Latvia, EU
Projects: AGAINER System
A small company that makes ski enhancement braces with gas-powered springs at the knees for shock absorption and weight transfer to the ski boots.
---
AlterG


Founded: 2005
Location: Fremont, CA, US
Projects: Bionic Leg™
In 2013, AlterG acquired Tibion and the Bionic Leg.  The Bionic Leg is a single piece knee exoskeleton for rehabilitation with no backpack or other peripheral attachments.  AlterG does not actively advertise the Bionic Leg on social media, and it is not clear if the company will continue pursuing the technology.
---
Founded: 2013
Location: Oradea, Romania
Projects: AxoSuit
A small, two man company that is striving to create a 15-20,000€ lower body exoskeleton for paraplegics that still have some motor function in the legs (similar concept to Ekso).
---
B-TEMIA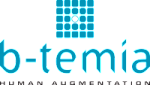 Founded: 2010
Location: Quebec City, Canada
Projects: Revision Military Kinetic Operations Suit (PROWLER), KEEOGO
B-Temia is a human augmentation systems company that supplies Revision Military with powered exoskeletons.  B-Temia is also actively advertising its medical powered knee exoskeleton, the KEEOGO, at trade conferences such as WearRAcon16.
---
BAMA TEKNOLOJI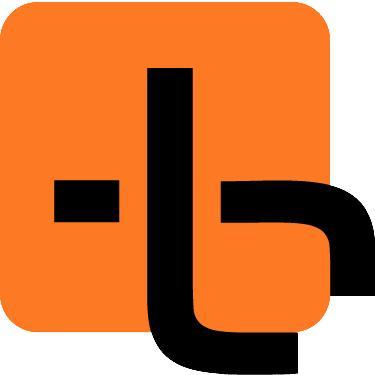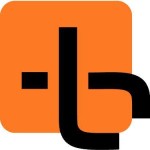 Founded: 2010
Location: Ankara, Turkey
Projects: Robo Gait, Visio Gait
Bama Teknoloji specializes in fixed/suspended exoskeletons for interactive video rehabilitation.  Bama Teknoloji has gone in a very similar route to Hocoma and their Lokomat.
---
Founded: 2007
Location: Vancouver, Canada
Projects: PowerWalk Kinetic Energy Harvester
A spin-off from Simon Fraser University, Bionic Power specializes in a knee brace that harvests power while walking.  The power can be used to run small devices or recharge batteries.
---
Bionik Laboratories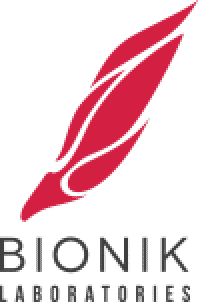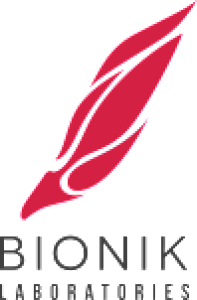 Founded: 2013
Location: Toronto, Canada
Projects: ARKE
The ARKE is a lower extremities rehabilitation exoskeleton.  Bionik Laboratories emphasizes the need for excellent data collection and handling and is collaborating with IBM to manage the data it collects.  The company is publicly traded under BNKL.
---


Founded: 2006
Location: Kista, Sweden
Projects: Robotic Soft Extra Muscle (SEM) Glove
The SEM Glove is a patented, soft robotics glove for people with weak hand grip.  The SEM Glove is commercially available in the EU and Japan, and potentially soon in North America.
---
CYBERDYNE
Founded: 2004
Location: Gakuen-Minami, Tsukuba, Ibaraki Prefecture, Japan
Projects: HAL®, Care Support – Lumbar, Living Support – Single Joint
This company established that making exoskeletons can be a viable business model.  CYBERDYNE is the leader in exoskeleton technology in Japan, and it recently opened a new separate R&D facility.
---
Daewoo Shipbuilding & Marine Engineering
Founded: 1978
Location: Seoul, South Korea
Projects: prototype phase
Similar to Lockheed Martin, DSME has announced that it plans to develop exoskeletons to assist workers in shipyards and other operations.
---
Founded: 1978
Location: Okayama, Japan
Projects: Pneumatic Power Assist Glove
Daiya Industry works with Japanese universities on commercializing soft exoskeletons.  The company is the distributor for the Pneumatic Power Assist Glove and specializes in medical wear.
---
Founded: 2005
Location: Richmond, CA, USA
Projects: Ekso™, eLEGS™, HULC, ExoHiker, Ekso Works, Warrior Web
Formerly Berkeley Bionics, over the last decade this company has worked on various projects in conjunction with the US military.
---
Founded: 2012
Location: France
Projects: Exhauss
The Exhauss is a passive upper body exoskeleton for work & industry.  The user's arms are connected to a large vest using a spring loaded arm on each side.  The Exhauss is commonly used to hold video cameras and stabilization gimbal.
---
ExoAtlet

Founded: 2013
Location: Moscow, Russia
Projects: ExoAtlet
This Russian startup company is developing exoskeletons primarily for medical rehabilitation and the army.
---
Focal Meditech BV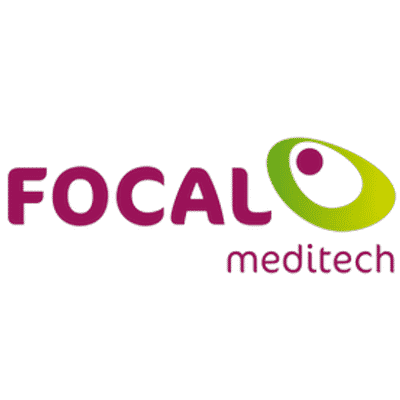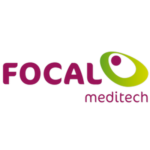 Founded: 1992
Location: Tilburg, The Netherlands
Projects:  ExoArm, Darwing
Focal Meditech focuses on assistive medical devices that promote independence and autonomy.  The company has a full line of Dynamic Arm Support end-effector exoskeletons.
---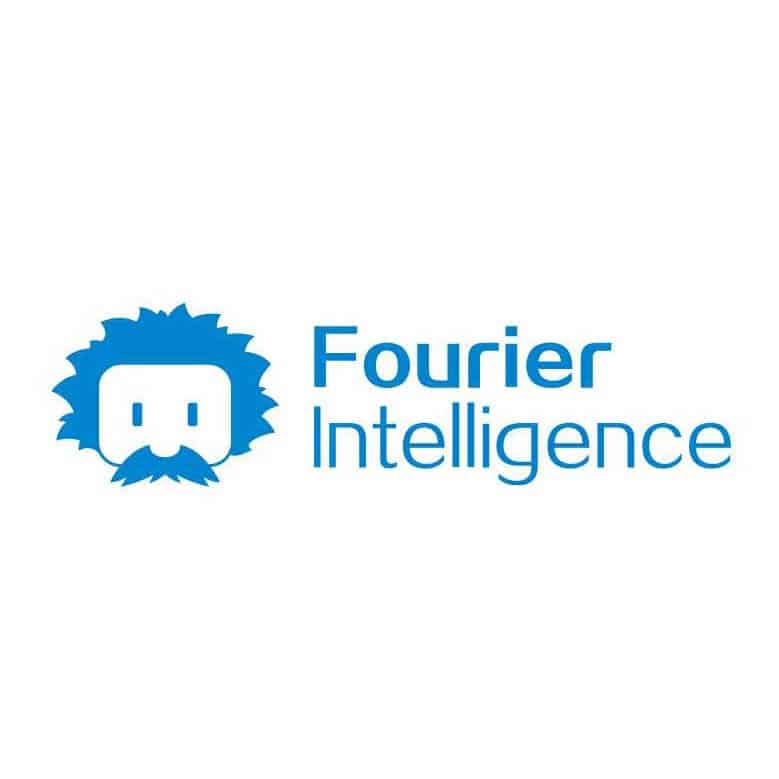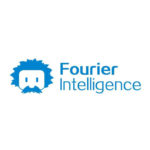 Fourier Intelligence
Founded: 2015
Location: Shanghai, China
Projects:  Fourier M2, Fourier X (coming in 2017)
Fourier Intelligence is a high-tech company focusing on exoskeletons and rehabilitation robotics.   The M2 is an upper limb rehabilitation robot that received pre-approval from CFDA for the Chinese Market this year.  In March 2017 the company is planning to unveil its first lower limb exoskeleton.
---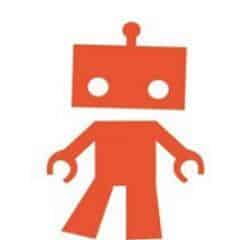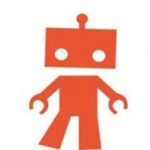 Gobio Robot
Founded: 2012
Location: Carquefou, France
Projects:  Distributor for various exoskeletons for work & industry
Gobio Robot has been extremely active demonstrating passive exoskeletons for work and industry such as the Laevo at multiple European trade shows.
---
Founded: 2015
Location: Gipuzkoa, Spain
Projects:  Hank, Hand of Hope
The Hank exoskeleton is a medical powered Hip-Knee-Ankle exoskeleton with at least 30 units already being tested.  The Hand of Hope is an EMG-driven power glove for hand (fingers) rehabilitation.
---
Founded: 2014
Location: Scottsdale, Arizona
In their words: GoXtudio aims to develop wearable and robotics technology that enhances performance, quality of life, recreation and health.
---

Hocoma
Founded: 1996
Location: Volketswil, Switzerland
Projects: LokomatPro, Armeo
Hocoma specializes in stationary lower and upper limb rehabilitation devices.  Its products are currently used in hundredths of hospitals worldwide.
---
Founded: 1948
Location: Japan
Projects: Stride Management and Bodyweight Support Assist
The company with the greatest experience in making robots walk is surely working on new exoskeleton devices beyond what is shown on their website.  In 2015, 100 trial units of the Stride Management hip exoskeleton were made available on lease.
---
Hyundai Motor Company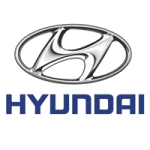 Founded: 2010 (1947)
Location: Seoul, Korea
Projects: Hyundai Wearable Robotics for Walking Assistance and Industry
In August 2015 automaker giant Hyundai joined the ranks of other automakers researching exoskeleton technology: Honda and Daewoo.  Hyundai has started small with a knee only and modular hip-knee exoskeletons powered by electric motors that use harmonic drives for gear reduction.
---
Founded: 2013
Location: Tokyo Japan
Projects: Hip auxiliary muscle suit ®
Innophys is attempting to enter the exoskeleton systems market by producing a light and cheap (less than $6000) partial exoskeleton suit that provides power assistance to workers at risk of back injuries such as nurses and warehouse employees.
---
Interactive Motion Technologies

Founded: 1998
Location: Watertown, MA, USA
Projects: InMotion ANKLE™, InMotion WRIST™
Originating from MIT, Interactive Motion Technologies (IMT) specializes in neurorehabilitation.  In March 2016 Bionik Laboratories entered into a merger agreement with IMT.
---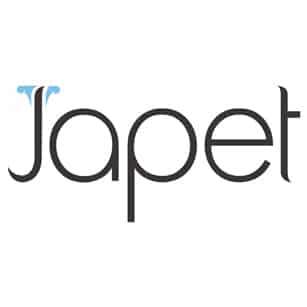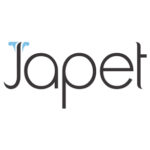 Founded: 2016
Location: Lille, France
Projects: ATLAS
The ATLAS is a powered lower back exoskeleton.  It is designed to remove some of the forces compressing the lower spine.
---
Founded: 2014
Location: Ghezzano, Italy
Projects: ALEx, Track-Hold
KineteK-Wearable Robotics is a spin-off of the Sant'Anna School of Advanced Studies and is aimed at commercializing fixed rehabilitation exoskeletons.
---
Kinetic Innovations Ltd.
Founded: 2007
Location: Faygate, United Kingdom
Projects: Ski~Mojo
Ski-enhancement braces that use spring recoil to reduce stress and strain on the legs and knee joints during turns.
---
Founded: 2013
Location: Zuid-Holland, Netherlands
Projects: Laevo
Laevo is developing a light and comfortable exoskeleton for work and industry that redistributes forces away from the user's back muscles while bending forward.  Laevo had two suits for demonstrations at WearRAcon16, and the ExR team was left speechless!  Read more in our article: Laevo Presentation and Demo at WearRAcon16
---
Lockheed Martin
Founded: 1995
Location: Maryland (Headquarters), USA
Projects: FORTIS, HULC
One of the world's largest military contractors has created a passive exoskeleton that transfers weight from a person's arms to the ground, allowing workers to hold heavy tools for extended periods of time.
---
Marsi-Bionics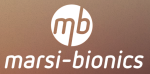 Founded: 2014
Location: Madrid, Spain
Projects: Atlas 2020 & Atlas 2030
A start-up based from the Spanish Center For Automation and Technology.  Specializes and light weight rehabilitation exoskeletons, mainly for pediatric use.
---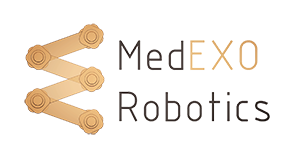 MedEXO Robotics
Location: Kowloon, Hong Kong
Projects: Public-Affordable Upper Limb Exoskeleton
The MedEXO upper limb exoskeleton is a 3D printed arm and wrist exoskeleton designed for effective but economical tremor suppression.  The company is also looking into the possibility of a computer gaming application to supplement its funding.
---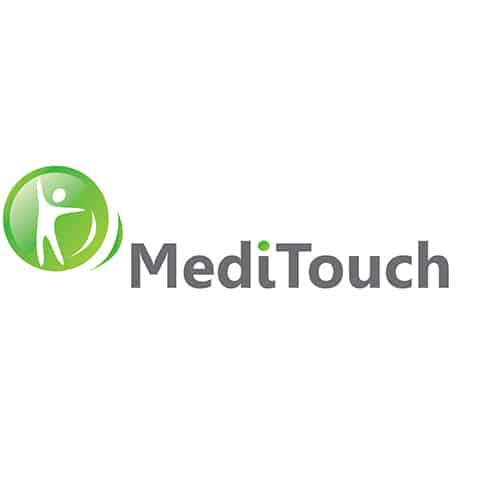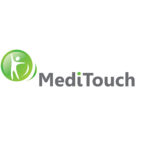 MediTouch
Founded: 2004
Location: Netanya, Israel
Projects: HandTutor, ArmTutor, and BalanceTutor
MediTouch specializes in rehabilitation products that target individuals towards the end of their program.  For example, the BalanceTutor is a device that purposely tries to disturb the user so they can practice recovering their balance.
---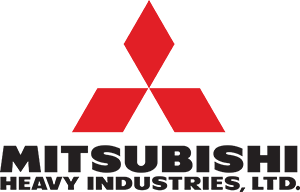 Mitsubishi Heavy Industries
Founded: 1934
Location: Tokyo, Japan
Projects: Power Assist Suit (PAS) For Nuclear Disasters
Mitsubishi labels their wearable robot as a Power Assist Suit or PAS.  It was exhibited at the Japanese International Robotic Exhibition (IREX 2015) in Tokyo, Japan and is undergoing testing with the help of ActiveLink.
---
Founded: 2004
Location: Isreal
Projects: ReoAmbulator, ReoGo
Motorika focuses on patient-specific exercises and rehabilitation using its fixed gait rehabilitation exoskeleton, the ReoAmbulator.
---
Myomo Inc.

Founded: 2006
Location: Cambridge, MA, USA
Projects: MyoPro
A spin-off from MIT, Myomo makes a custom fit, motorized arm braces that use muscle EMG to control.
---
Noonee AG

Founded: 2014
Location: Rüti, Switzerland
Projects: Chairless Chair ®
Noonee is a small start-up company working on a light exoskeleton than can stiffen to act as a chair.  Originally tested by workers in select Audi and BMW assembly lines.
---
Otherlab Orthotics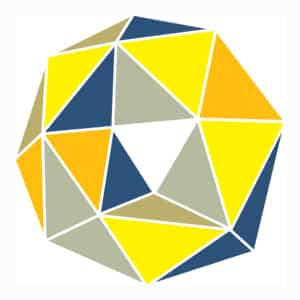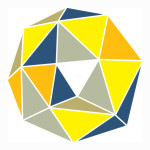 Founded: 2011(?)
Location: San Francisco, CA, USA
Projects: Inflatable Soft Exoskeleton
Otherlab Orthotics is decreasing the weight, cost and complexity of exoskeletons by using pneumatics (inflatable segments that expand to create movement).  The company is headed by one of the original designers of the Ekso by Ekso Bionics, Tim Swift.
---
Ottobock
Founded: 1919
Location: Duderstadt (Headquarters), Germany
Projects: C-Brace
One of the world's largest prosthetics companies debuted it's first bionic exoskeleton brace at the start of 2015 (developed in conjunction with Ekso Bionics).
---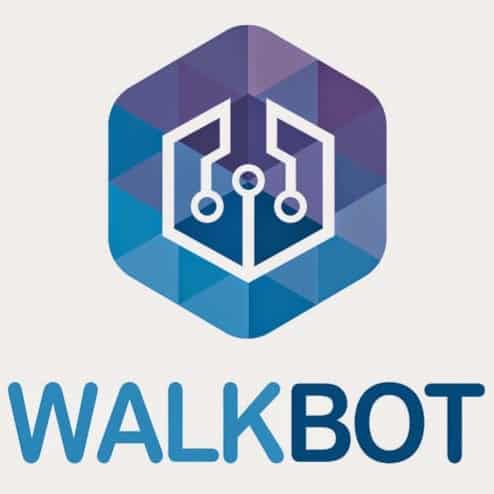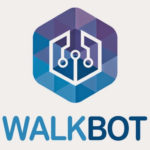 Founded: 2004
Location: Seoul, Korea
Projects: WALKBOT_S, WALKBOT_K, WALKBOT_G
P&S Mechanics develops, produces and commercializes the WALKBOT series of fixed frame gait rehabilitation exoskeletons.
---
Founded: 1918
Location: Kadoma, Japan
Projects: Power Loader Light,  Power Jacket – REALIVE
Panasonic and the Panasonic Group Company, Activelink have shown several different exoskeleton suits over the last few years.
---
Founded: 1918
Location: Ohio, USA (headquarters)
Projects: Indego
The Indego aims to deliver an easy to use exoskeleton for mobility challenged patients.
---
Founded: 2015
Location: Gävle, Sweden, EU
Projects: Exo-Legs
PhaseX AB is attempting to commercialize the results of the Exo-Legs research project that ran from 2012 to 2015 in the EU.  The Exo-Legs is a mobile, lower extremities exoskeleton, that aims to improve the quality of life for the elderly with muscle weakness due to natural aging.
---
RB3D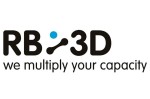 Founded: 2001
Location: Auxerre, France
Projects: Hercule
Specializes in "cobots" or collaborative robots.  The company unveiled a new augmentation lower body exoskeleton in 2016.
---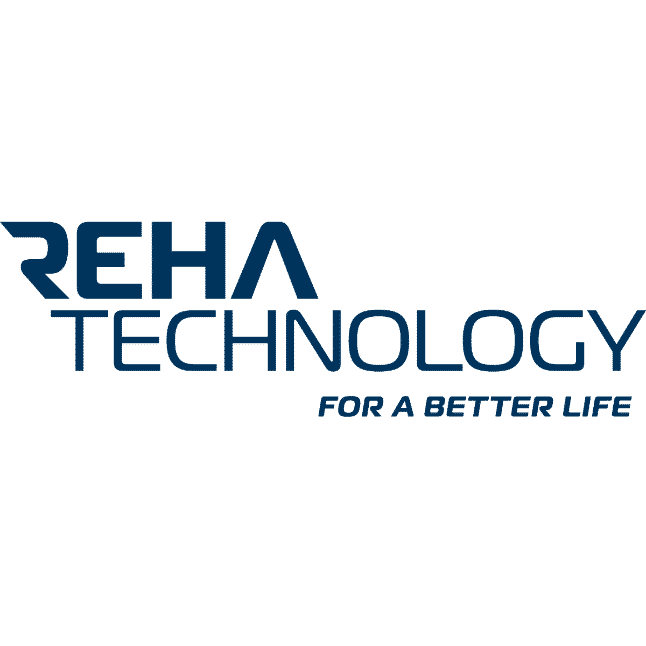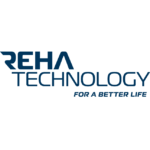 Reha Technology
Founded: 2011
Locations: Olten, Switzerland (offices in the U.S. and Germany)
Projects: G-EO System, Armotion
The G-EO System is a fixed, gait rehabilitation end-effector exoskeleton.  It uses pedals rather than a treadmill and can simulate stair climbing.
---


Rehab-Robotics
Founded: 2010
Locations: Hong Kong
Projects: Hand of Hope
The Hand of Hope is a fixed powered glove exoskeleton for rehabilitation.  It uses muscle EMG for control and has integrated visual feedback.  The Hand of Hope is manufactured and distributed by Rehab-Robotics with clinical evidence done by Polytechnic University.
---
ReWalk Robotics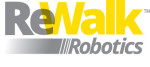 Founded: 2001
Locations: Marlborough, MA, USA,  Berlin, Germany, Yokneam Ilit, Israel
Projects: ReWalk™
ReWalk Robotics specializes exclusively in allowing people with paralysis to stand up and walk again.
---
Rex Bionics
Founded: 2003
Location: Rosedale, New Zealand
Projects: Rex
Rex Bionics is building and testing exoskeletons for people with disabilities that do not require crutches or any other additional external supports.
---


Roki Robotics
Location: Zapopan, Jalisco, México
Projects: Roki
Roki is a modular, powered hip-knee exoskeleton for gait rehabilitation.  It is developed by the Mexican startup Roki Robotics in collaboration with multiple local universities and agencies.
---
Founded: 2014
Location: Nes Ziona, Israel
Projects: Crowd Sourced Industrial Exoskeleton
Rotbot Systems strives to be the first enterprise to create a fully crowd-funded exoskeleton for industrial use.
---
Founded: 1983
Location: Salt Lake City, Utah, CA
Projects: XOS 2, XOS 1
In 2007 Raytheon purchased Sarcos and its exoskeleton technology which was then bought by Sarcos LC in 2015.
---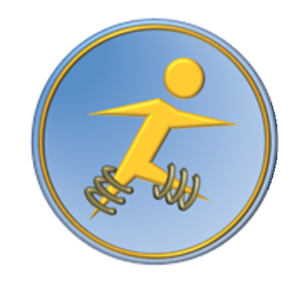 Spring Active
Founded: 2012
Location: Tempe, Arizona, USA
Projects: Various government projects
If you got to the Spring Active website, you would be left with the impression that this is a prosthetics developer.  However, the company has worked on several exoskeleton projects over the last few years (primarily lower body exos).
---
SRI International – Super Flex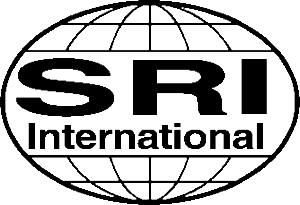 Founded: 1977
Location: Menlo Park, California, USA
Projects: Super Flex Exosuit, Pediatric Soft Exosuit
SRI International is a nonprofit research center.  The SRI Robotics division has experience in energy efficient dynamic robot walking, exosuits and novel materials.  Recently Super Flex spun off as its company from SRI.
---
StrongArmTech
Founded: 2011
Location: NY, USA
Projects: V22 and FLx
Specializes in small, task-specific, passive devices.  It is possible that this approach might have a better chance of being quickly and widely accepted by the general public, paving the way for larger, motorized exoskeletons.  The V22 and FLx are now part of the 3M catalog.
---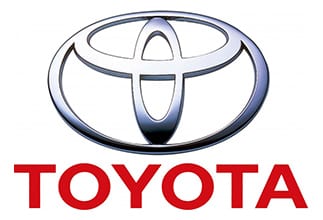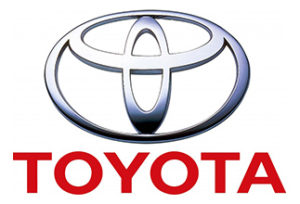 Toyota
Founded: 1937
Location: Aichi, Japan
Projects: Walk Assist Robot
The Walk Assist Robot is a powered knee exoskeleton with an ankle brace.  It can be worn individually on either foot.  In 2016, members of the Toyota robotics team confirmed that the company is still actively researching wearable robotics technology.
---


Tyromotion GmbH
Founded: 2007
Location: Graz, Austria (branches in U.S. and Germany)
Projects: Amadeo, Diego, Tyrostation
Tyromotion is a world leader in upper body robotic rehabilitation.  The company offers wearable robotic solutions (usually end-effector style) from the shoulder to the fingers.
---
Founded: 2003
Location: Berkeley, CA, USA
Projects: Phoenix, MAX
The goal of this company is to explore the manufacturing of exoskeletons at a low cost.  Amazingly, US Bionics is in direct competition with Ekso Bionics, even though both companies were founded by Dr. Homayoon Kazerooni.  Recently the company has changed its name to SuitX.
---
Founded: 2012
Location: Paris, France
Projects: ATLANTE
Wandercraft is developing a self-balancing powered exoskeleton for rehabilitation and mobility assistance.  The goal is to create an exoskeleton that is so reliable and intuitive that it can be used as a direct substitute to the wheelchair.
---
You can also view our map of exoskeleton companies here.
For more information on commercial exoskeletons, you can use our exoskeleton catalog.
---
Change log:
September 2016: Added 11 additional companies, Rehab-Robotics, Roki, Wandercraft, MediTouch, Reha Technology, Motorika, Tyromotion, MedExo Robotics, Exhauss, Spring Active, Toyota.  Various small edits to company descriptions (example, closure of Active Bionics)
December 2016:  Added: Japet, Walkbot, Fourier Intelligence and Focal Meditech.
Feb 2020: The List of Exoskeleton Companies is now an ARCHIVE page.  Please refer to the Directory of Exoskeleton Companies and Organizations.  The directory already includes over 80 exoskeleton developers and related organizations.  This list will be kept as archive material, as a snapshot of the exoskeleton industry in 2016.