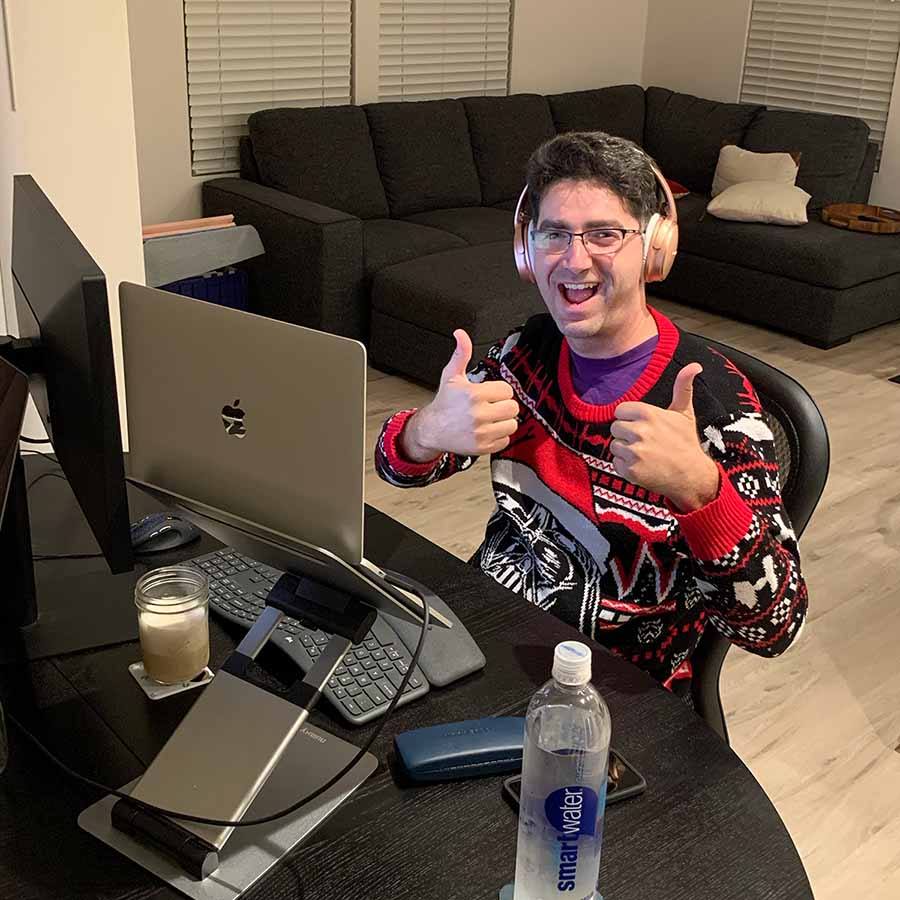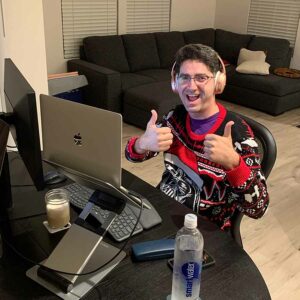 Borislav (Bobby) Marinov:  Co-Founder and Author
BS Bio-Engineering, Pre-Med UC San Diego,
Founding Member of the ASTM International Exo Technology Center or Excellence, Member of the Wearable Robotics Association, Executive Member of ASTM F48 Committee on Exoskeletons and Exosuits, Forbes Contributor Writer on Industrial Exoskeletons, Manufacturing Engineer at Thermo Fisher Scientific
Exoskeleton and robotics enthusiast. This website is a culmination of his love for innovation and new technologies. Enjoys developing new talent and ideas. Star Wars fan. Inspired by films like the Iron Man series and Edge of Tomorrow that illustrate how close exoskeletons have come to market.
"I believe that wearable robotics in the form of exoskeletons and exosuits are going to inevitably become a part of every single household.  After Thanksgiving, my grandmother told me how she doesn't feel comfortable with the idea of a robot being strapped onto her while she is walking.  She said that she always does better on her own and that man-made devices slow her down.  She then reached for her glasses but I grabbed them before her.  My grandmother was puzzled and politely asked me to give her glasses back, but I refused.  After all, glasses are man-made assistive devices.  Originally, glasses were glass/crystal that has been shaped and polished to change the focal point of the human eyes and came in a metal casing with a handle!  My grandmother countered that glasses are not assistive devices, but just glasses. 
I believe that exoskeletons will go through the same process as the common reading glasses.  In the past, glasses were cloudy, heavy, rare, and extremely expensive.  In time, the technology evolved and became more accessible.  We now have different glasses for different eye impairments, magnifying glasses to look at something closer and binoculars to look at objects that are far away.  Glasses come in all shapes, sizes, and power depending on the need, and over the centuries they have become a common object in every single household that no one even notices anymore." – Bobby, Nov 2015
---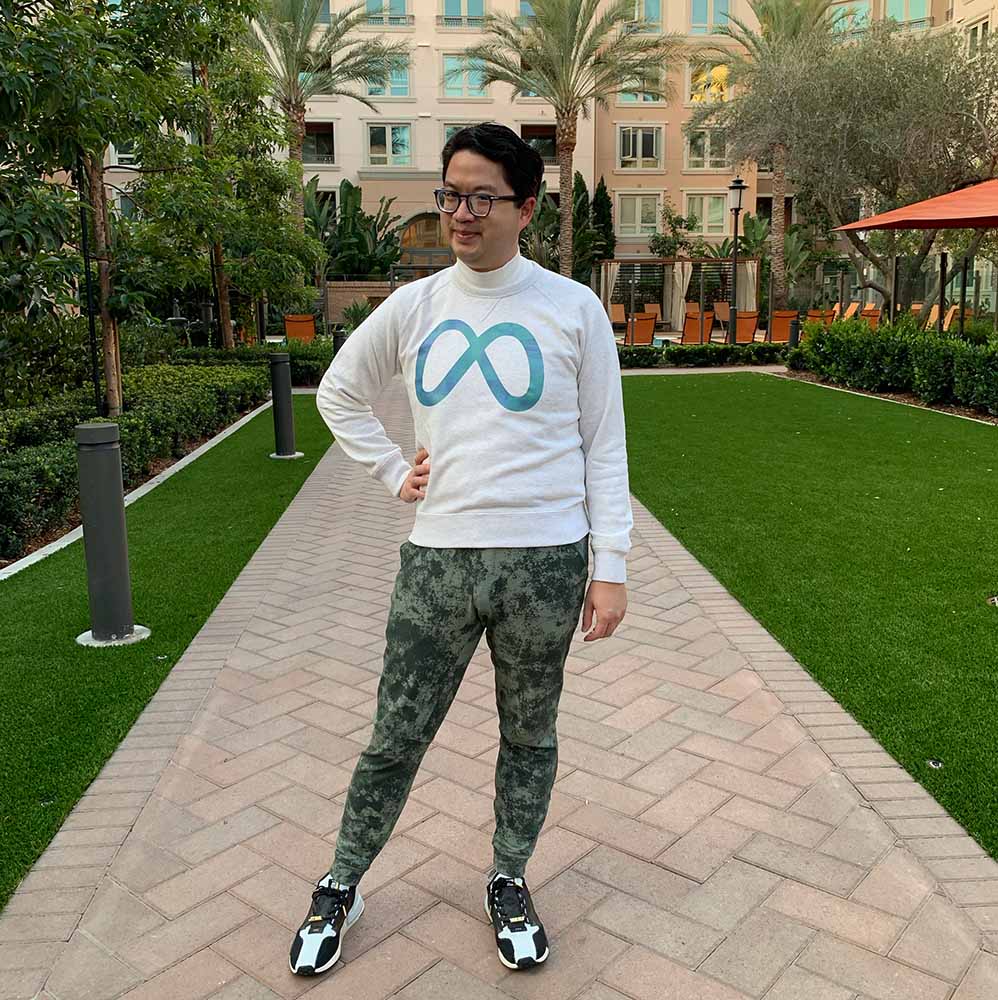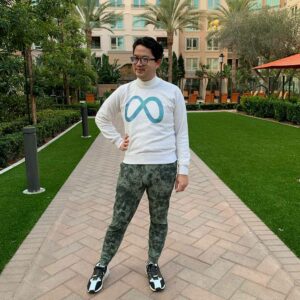 Tri Dao: Co-Founder and Content Editor
Advertising + Creative Writing, San José State University
eCommerce and Shopping Vendor Manager at Meta with a focus on Facebook and Instagram.
An exoskeleton novice but passionate about content creation and new industries. Very interested in exoskeletons from the human perspective and how they can affect the life of an average man/woman. A technology skeptic at heart, but "skepticism is the foundation of quality control."
"Before we founded ExR, I'd never heard of an exoskeleton, much less know what they can do or what they were for. I believe that the majority of the mainstream public is in the same boat, which is why communities such as Exoskeleton Report and the Wearable Robotics Association are so necessary.
I've learned that the future doesn't necessarily lie in artificial intelligence. By keeping the human elements and having the robotics work with the person and not for, exoskeletons are bringing about this exciting idea of collaboration that I really love. I wanted to help ensure that ExR is a place that anyone can learn, join in, and get excited about exoskeletons without being a robotics expert or having an engineering background. As long as there's an interest, you're in the right place." – Tri, Mar 2016
Advisors:
---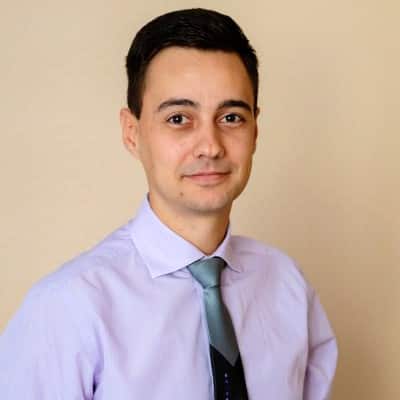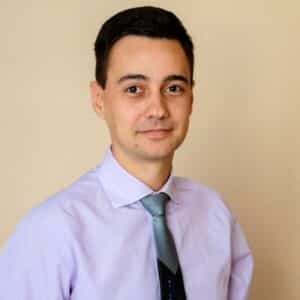 Lyubomir Ganev: Business to Business Communications Advisor
International MBA, Nyenrode Business University
International Project Management, University of National and  World Economy
Lyubomir is an international business development executive and project manager with a specialist pedigree in the account, sales, and market development.
He is an accomplished and seasoned professional with comprehensive experience directing overall operations of sales/marketing.
Lyubo specializes in leading end-to-end management of large-scale marketing priorities, from strategic planning through creative implementation and analysis, across all channels. Lyubo's input over the years has been invaluable in keeping the momentum of the Exoskeleton Report going.
Contributors:
---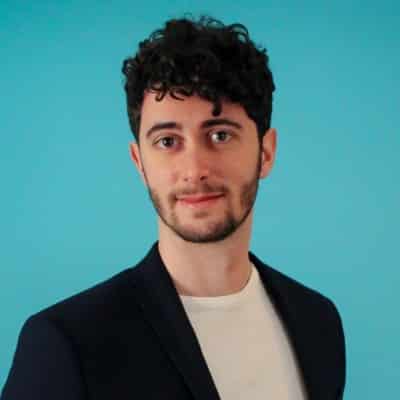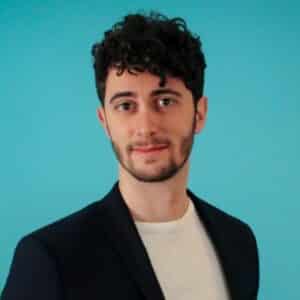 Stefano Carisi: Product Manager and Mechatronic Engineer
M.S.BioRobotics and Bio Mechanical Design, Technische Universiteit Delft
Stefano's first collaboration with the ExR team is on updating the Exoskeleton Catalog as a multi-phase project. Phase I is to update the catalog to include all relevant exoskeleton devices while removing anything that is now obsolete. Phase II will be to add additional functionality and data fields to the catalog. Some additional information could include regions where the exos are sold, certifications, user dimensions, contributing power, etc… Phase III will be to add a comparison function to the catalog.
Updating the Exoskeleton Catalog is a continuing task, but an important one. It provides a visual map of the exoskeleton industry and demonstrates the true size and maturity of the exo technology field.
In 2021, Stefano already has 5 years of R&D in exoskeletons, robotic prosthetics, and human-machine interfaces (HMI) in industrial and academic sectors and 6+ years of practice in prototyping, manufacturing, and managing workshops interactions.
---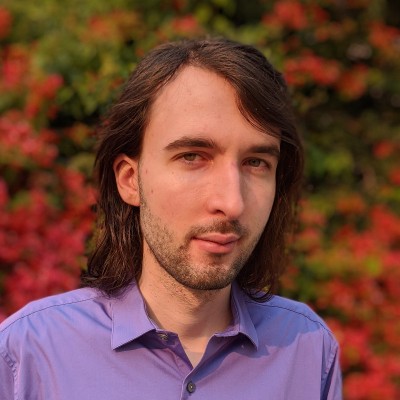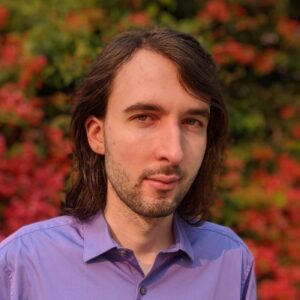 Joselin Lybrand: Web-Development Virtuoso
Full-Time Student in Computer Science
If you have seen any changes or improvements on the Exoskeleton Report since 2020 you can be sure that Joselin was behind researching them, prototyping them on the staging site, and helping with the live implementation. They have moved the site to a new hosting environment, fixed errors and loading delays, prototyped a forum and a membership environment, dynamic data tables, and much more. The Exoskeleton Report wouldn't be much to look at without their continuing support.
In addition to web hosting and design, Joselin is proficient in C++, MySQL, JavaScript (Node.js, Angular, Express), HTML, CSS, and RxJs, and is familiar with Java, Python, React, Linux, GLSL, WordPress.org, Firebase, and Splunk.