ExoBerlin 2023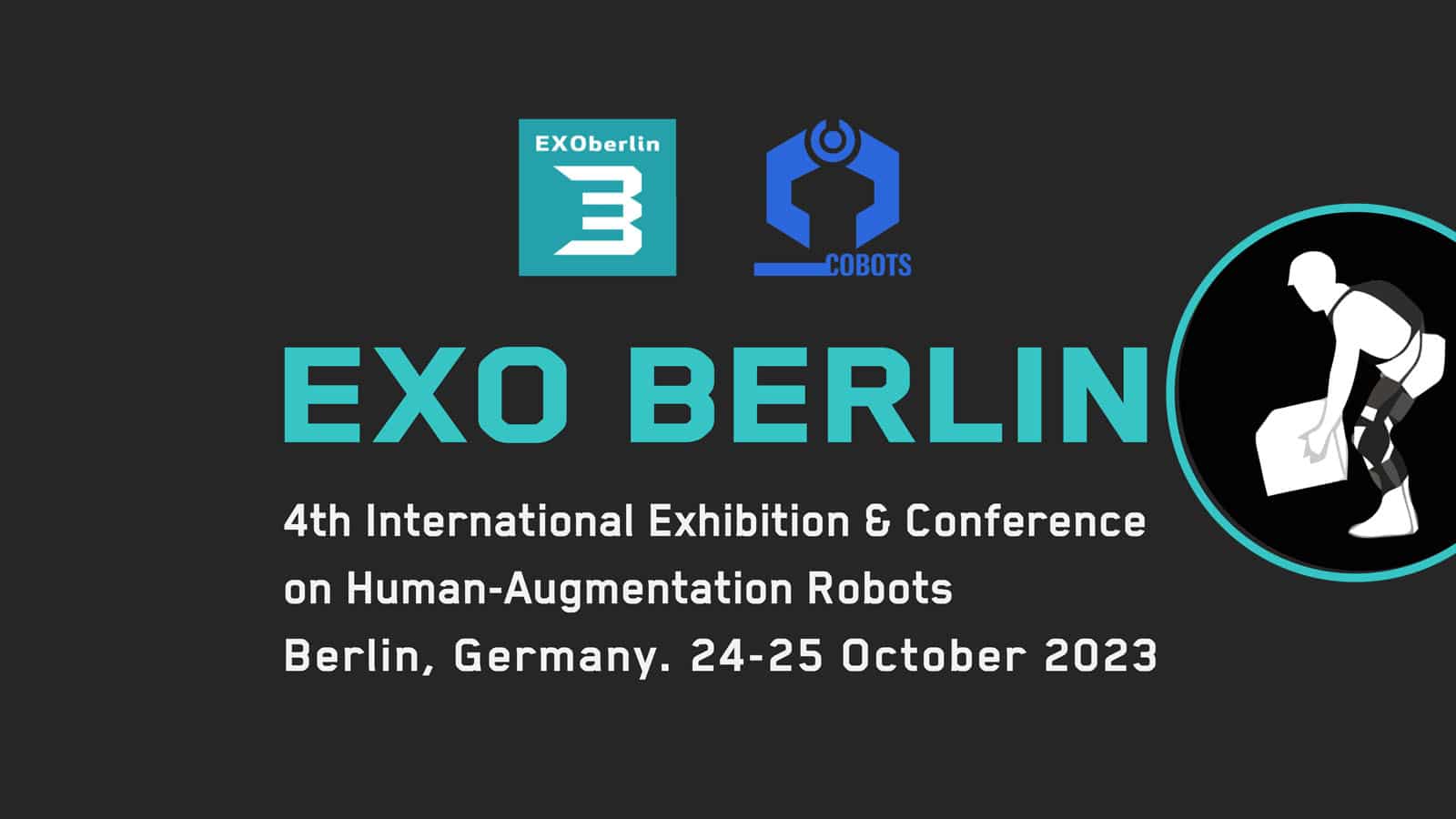 The 4th International Exhibition & Conference on Human-Augmentation Robots, also known as ExoBerlin, is scheduled to take place October 24-25 (Tuesday – Wednesday), 2023, in Berlin, Germany. The conference this year is planned to be in-person, with no virtual or hybrid option. Even though it is in Germany, the preferred conference language will be in English.
This year's ExoBerlin will be a joint conference for assistive robotics and cobots. Expected technology topics include:
Exoskeletons, exosuits, soft robotics,  intelligent prosthetics, and supernumerary limbs.
Wearable sensors, monitoring, motion analysis, and biofeedback devices.
Discussions on advances in actuators, transmission, and controllers.
Industrial/healthcare collaborative robots, how to evaluate and deploy them.
Safety standards for cobots and integration strategies.
Past ExoBerlin Conferences:
2019 & 2018 Overview of the Conference Presentations, ExoBerlin, link