The 3rd edition of the EXOberlin – International Forum on Exoskeleton & Human Augmentation Systems took place on October 11th – 12th, 2022, in Berlin-Adlershof, a leading science HUB in the heart of the German capital.
After the success of the 1st edition of EXOberlin in 2018 and the 2nd edition in 2019 (see EXOberlin 2019 – Onsite Report), it was unfortunate that personal meeting on-site was impossible in the last two years due to the pandemic and the resulting travel restrictions and official requirements.
Like the first two events, the 3rd edition of EXOberlin was divided into two segments. One was more theoretical and one more application based. Presentations were divided into 15 to 30-minute sessions. Every speaker agreed to participate in a Q&A session after their presentation, which the audience used to the fullest.
Topics included scientific projects, ongoing or completed field studies, new product developments, product implementation in daily tasks, data collection for usage in AI environments, machine learning, and much more.
Audience:
The conference speakers were primarily from European countries, but the audience was quite international. More specifically, most of the speakers and exhibitors came from Germany, Italy, Spain, and France.
Exhibition:
A counterpart to the theoretically based conference is the practical part of the exhibition, which takes place parallel to the conference.
In the exhibition, more than ten national and international companies offered the opportunity to try out their latest products and developments, to talk to each other, and to exchange experiences.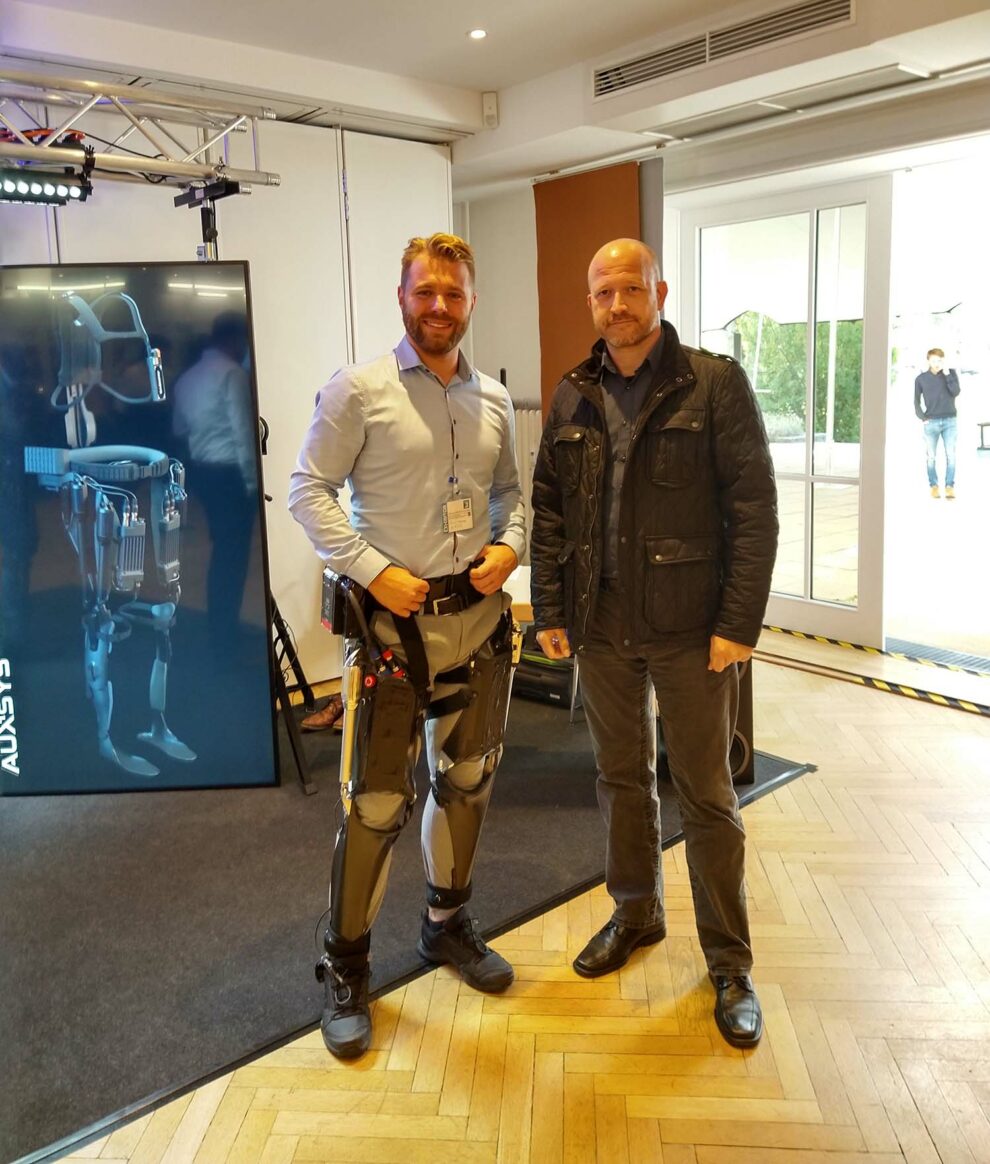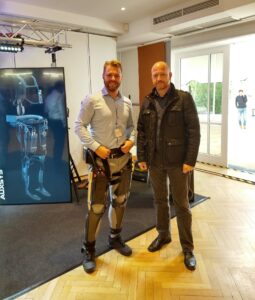 For example, at EXOberlin 2022, there were two types of powered exoskeleton prototypes that are expected to hit the market next year.
The 1st is the AGADEXO shoulder exoskeleton from the Italian company AGADE S.r.l. which supports manual picking tasks in industry and warehouse business.
The 2nd is the AUXSYS P3 exoskeleton from the german company AUXSYS, which is designed to support the user during dynamic working tasks in unstructured environments, for example, firefighters on an active mission.
Also, the networking part between the exoskeleton manufacturers and possible companies and maybe future customers was essential.
Closing Remarks on EXOberlin 2022:
It was good to see that this type of encounter and exchange, which was unfortunately not possible during the pandemic, could retake place in this form.
For a closer look at this event, check out the pictures below. There is also a link to the Exhibitor overview and the themes presented in the conference section.
The 4th edition of the EXOberlin is planned for October 24th to 25th, 2023. Hopefully, the event can continue to succeed in advancing the exoskeleton industry in Germany and also in other countries, further along.
Links and References:
---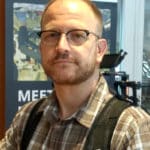 Matthias Bey is an enthusiast of exoskeleton technology and one of the first backers of the "EduExo" project on Kickstarter.  His experience with the STEM kit has further fueled his interestest in exo technology.  Matthias is a business professional with years of experience in the German Armed Forces and over a decade at Hewlett-Packard.
Additional Images from EXOberlin 2022, Courtesy of Matthias Bey: