The 2019 edition of EXOberlin took place this last October in the Adlershof district of Berlin, a leading place for technological development in Germany. This two-day event was designed to bring members from the entire value and supply chain of exoskeletons, wearable assistive devices, human-robot collaborations, and biomechanic systems.
The first EXOberlin took place in 2018. Its prior success set accordingly high expectations. Upon arrival at the venue, few could have been left disappointed as the event was planned and carried out most professionally.
The EXOberlin exhibition and conference was split into two segments. First, an exhibition event offered the possibility to get in contact with the different exhibitors and to test the issued products. This also gave an opportunity for discussions and the sharing of information. EXOberlin featured more than 20 exhibitors, with some exoskeleton developers traveling from as far as Japan. (link: EXOberlin 2020 and 2019 – Exhibitors overview: https://www.exo-berlin.de/exhibitor_guide.html)
Second, the event was also a conference that ran parallel to the exhibitions. Presentations were structured in 15 to 30 minute long sessions. The presentations were primarily focused on projects and research results.
The topics covered a variety of areas of exoskeleton and augmentation system technology. Sessions included prototyping projects, rehabilitation implementation and human–exoskeleton relationships with all constraints and benefits for the daily work. The two-day event gave ample time for both presentations and discussions. The full schedule of EXOberlin 2019 can be found here: https://www.exo-berlin.de/conference.html.
Furthermore, there were two workshops that ran during the EXOberlin. The workshops were organized by the COST Action on Wearable Robots:
Workshop I: Benchmarking Wearable robots: from key enabling technologies, experimental methods to final applications.
Workshop II: Educating Wearable Robotics Experts – filling the gaps of this heavily multidisciplinary field. For more information on either workshop visit: https://wearablerobots.eu/exo-berlin-workshop/
EXOberlin 2019 was a positive event that brought participants from all over Europe, primarily from Germany, Italy, and Spain. Almost 50% of all participants identified as either general managers or in sales and distribution. EXOberlin will take place again next year from Oct 20 – Oct 21, 2020 and is bound to leave all participants happy they attended! For more information, visit: https://www.exo-berlin.de/visitor_guide.html
---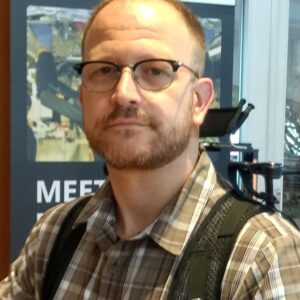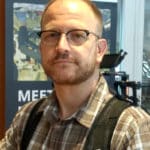 Matthias Bey is an enthusiast of exoskeleton technology and one of the first backers of the "EduExo" project on Kickstarter.  His experience with the STEM kit has further fueled his interestest in exo technology.  Matthias is a business professional with years of experience in the German Armed Forces and over a decade at Hewlett Packard.