Cybathlon Global 2020 Powered Exoskeleton Race
November 14, 2020 @ 6:00 am

-

7:00 am

PST

Free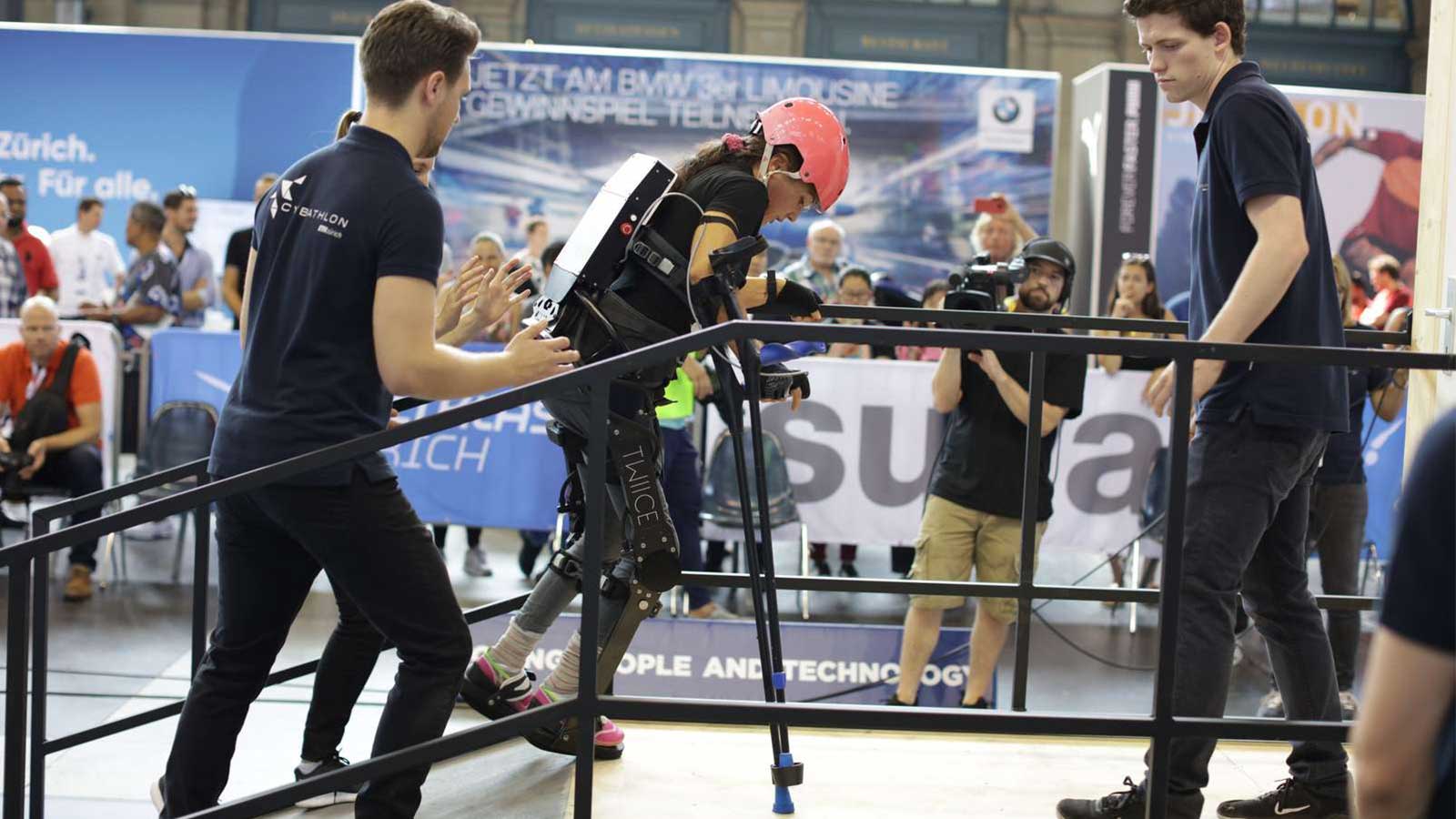 In 2016 Cybathlon rocked the world as the first cyber-olympic event dedicated to powered wheelchairs, functional electrical stimulation bicycles, powered prosthetics, and of course, lower body-powered exoskeletons. Even with a pandemic raging across the world, the organizers are not going to skip this year's iteration of the event and will hold Cybathlon Global Edition. Powered walking-assistance exoskeletons will compete remotely from their perspective home bases.
"CYBATHLON 2020 Global Edition will take place on 13 – 14 November 2020. Approximately 60 CYBATHLON teams are poised to compete from their home bases by setting up race infrastructure (to the competition's specifications) and filming their races. From Zurich, the competitions will be broadcasted in a unique live program. CYBATHLON pilots and their development teams will show what they have achieved together over the past years offering spectators an unforgettable experience. Find further information about the CYBATHLON 2020 Global Edition on this website: https://cybathlon.ethz.ch/en/."
The Cybathlon race is a critical event that brings awareness to human augmentation and restorative devices while also encouraging innovation through friendly competition. The obstacle course is meant to be representative of the challenges of everyday living. In 2016, they included sit-to-stand on a surprisingly low chair, going up and down on ramps and stairs, opening and closing doors, taking longer leaps, and walking on sideways inclined terrain. This puts wearable robotics outside of the abstract lab testing and into an environment that more closely represents what their intended users would have to navigate daily. Furthermore, the adrenaline from the competitive nature of the event tests the efficiency of the exoskeletons in addition to their capabilities.
The Cybathlon Global 2020 Powered Exoskeleton Race has no less than 10 teams registered to compete, some returning from 2016 as well many first time competitors:
Angel Robotics 1 (KR)
Angel Robotics 2 (KR)
ExoAtlet (RU)
ExoAtlet (KR)
GenElek Tech (IN)
IHMC Robotics (US)
TWIICE (CH)
VariLeg enhanced 1 (CH)
VariLeg enhanced 2 (CH)
Wandercraft (FR)
You can find much more about the teams at the CYBATHLON 2020 Global Edition https://cybathlon.ethz.ch/en/teams.