"We need a shared and commonly agreed terminology to generate benchmarks for wearable robotics evaluation. Especially for usability, our understanding and scope of the term vary greatly," writes Diana Sofía Herrera Valenzuela, the lead for the latest survey launched aimed at validating a glossary of usability attributes in the field of wearable robotics. She continues, "To address this, we launched a survey for developers and users of wearable robotics to rate a set of usability attribute definitions with the aim of forming a validated glossary. You will have the chance to rate the applicability of each attribute to the field of wearable robotics and give individualized feedback on how to improve the proposed definitions. The survey can be accessed at: https://usability-attributes.questionpro.com/intro"
Why do we Need a Glossary of Usability Attributes?
"During the development of wearable robotic devices (WRD), sometimes we run across usability limitations that undermine the path of our device to successfully reach the market and meet user needs. One of the reasons for this is that when it comes to usability, there is a scattered landscape of definitions and scopes for the term. Only a few studies use standardized definitions such as the ones provided by ISO 9241-11 [and ASTM Committee F48 on Exoskeletons and Exosuits]. A major problem seems to be the limited applicability of the ISO definitions and its three dimensions: effectiveness, efficiency, and satisfaction. In the models previously proposed to evaluate usability in assistive technologies, more usability features are included. Likewise, WRD developers more often refer to usability using specific usability attributes such as ease of use, performance, functionality, learnability, or comfort. As of now, no validated glossary of these usability attributes (UA) exists that could be used by and agreed by WRD developers." 
"Only once the field has an established terminology on specific attributes with their respective definitions, we can make sure that we are evaluating the same things, and thus, having results that can be compared with other devices. Thus, to push usability evaluation and integrate usability features as design requirements during technology development, we need to create benchmarks and shared terminology that are easily accessible and implementable by developers." – Jan Meyer, previously with ETH Zurich. 
ExR's Perspective
The Exoskeleton Report has worked for years to report on wearable robotics news from around the globe. How people and companies communicate can vary widely between organizations, continents, and the technical level of the author. This is a disservice to those aiming to evaluate and purchase wearable devices that can make a real difference in their day-to-day life. Any effort to streamline the terminology and verbiage used in this emerging technology field should be supported.
Supporting and Pushing Usability Evaluation of Wearable Robotic Devices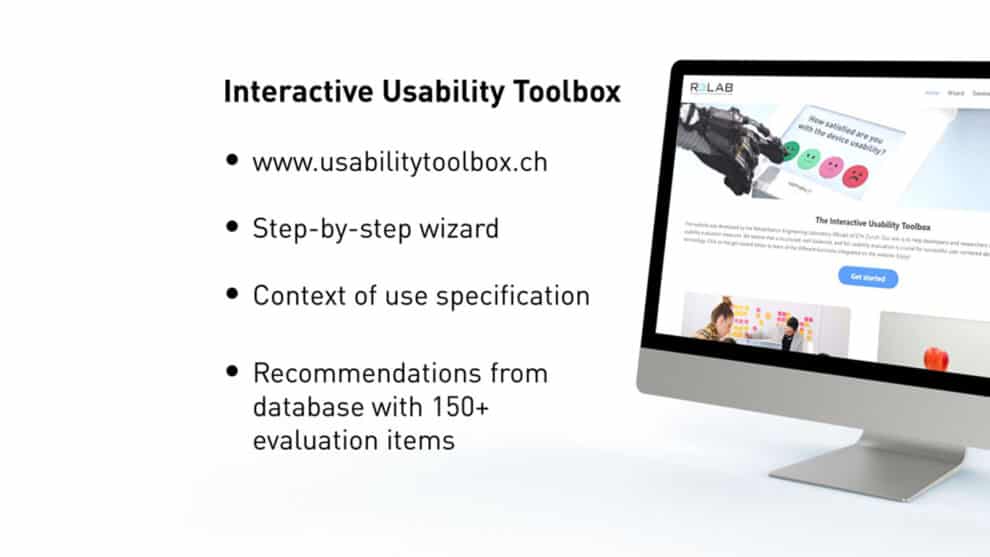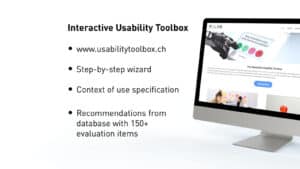 "These efforts are linked to the open access online platform "Interactive Usability Toolbox", which aims to support the usability evaluation of wearable robotics by providing a range of features that help design usability studies. The website is continuously enriched with data from usability studies performed by wearable robotic developers around the world. Your contributions and feedback are always welcome to improve the content of this platform, built to create benchmarks for our community based on the knowledge and experience shared by all the developers that make part of it. If you want to know more or contribute, visit https://www.usabilitytoolbox.ch/"
More Information: