This June the Wearable Robotics Association (WearRA) is hosting its first Lunch & Learn event!  The inaugural topic will be Cybersecurity in Wearable Robotics.  The presentation will be lead by Dr. Michael Vai from the MIT Lincoln Laboratory.  It will be held June 22nd, 2016 at Harvard University, MA from 11:30 to 1:30 PM.
As the wearable robotics industry is starting to proliferate it is time for it to face some new challenges.  Powered prosthetics such as powered legs and arms and powered exoskeletons could be hacked and mined for information by unauthorized parties.  In an extreme hypothetical case, a military unit wearing exoskeletons could have their devices hacked to reveal their position or to lock the motors in place.  In another case that is already a problem, a rehabilitation exoskeleton could be tapped into to extract user data.  This user data is protected by law in many states and countries, and the rehabilitation center and the device manufacturer could be sued in court for not protecting their patients' data.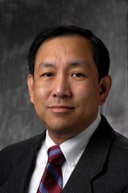 About the presenter:
Dr. Michael Vai has been a member of the MIT Lincoln Laboratory since 1999. He is presently Senior Staff in the Secure Resilient Systems and Technology Group.  Dr. Vai's current research focuses on anti-tamper and information assurance technologies, with an emphasis on those related to open architectures and high-performance computing algorithms.  You can find his full bio and contact information on the MIT Lincoln Lab page.
Event Details:
Cybersecurity in Wearable Robotics
Date: June 22, 2016
Time: 11:30AM – 1:30PM
Venue: Harvard University, Pierce Hall (Room 301), 29 Oxford St., Cambridge, MA
Fee:
Non-member to WearRA: $25.00
Members: complimentary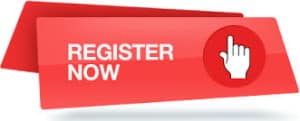 Presented by: Michael Vai,
Lincoln Laboratory
Massachusetts Institute of Technology
Secure Resilient Systems and Technology Group
For event updates: WearRA/Lunch&Learn
Objectives: 
Dr. Vai will facilitate an open focused discussion with the audience to define and foster ideas, observations, and suggestions in the scope of Cybersecurity in Wearable Robotics.
Why is cybersecurity in wearable robotics important?
What are the security requirements/concerns?
What research is being conducted?
What are the next steps?
Other Upcoming Events:
Past Events:
May 24-26th, 2016, Innorobo, Paris, France
Feb 10-12th 2016, WearRAcon16, Arizona, US, report on Day 1, Day 2 , Day 3 and Innovation Competition
For more please refer to the events category.
Additional Events:
In addition to organizing the Wearable Robotics Conference, the Wearable Robotics Association also offers a multitude of online webinars throughout the year.  The webinars will cover assorted topics related to wearable robotics and are targeted for buyers, end users, academics and entrepreneurs.  Check the WearRA website for updates on the webinar times and topics!
WearRA Webinars at a Glance:
June 15: Standards Discussion – This will be a free seminar, don't miss out!
Tune in on June 15th as Thomas Sugar, P.E., Ph.D. with the Wearable Robotics Association, facilitates an open focused discussion on standards and test methods. He will discuss the open areas in military, construction, and manufacturing exoskeletons.  Tickets are free for members and non-members and can be found on eventbrite.
July 20: Modelling/Simulation
Sept. 21: Robotics Company Profile
Oct. 19: Robotics User Profile
Nov. 16: Robotics Entrepreneur
Dec. 21: Controls
Jan. 18: Innovation Competition
Feb. 15: Standards Discussion
Mar. 15: Robotics User Profile
Note: Event dates are subject to change.  Refer to WearRA for updates.