Symposium: EXO-Ergo 2020
November 25, 2020 @ 7:00 am

-

9:00 am

PST

Free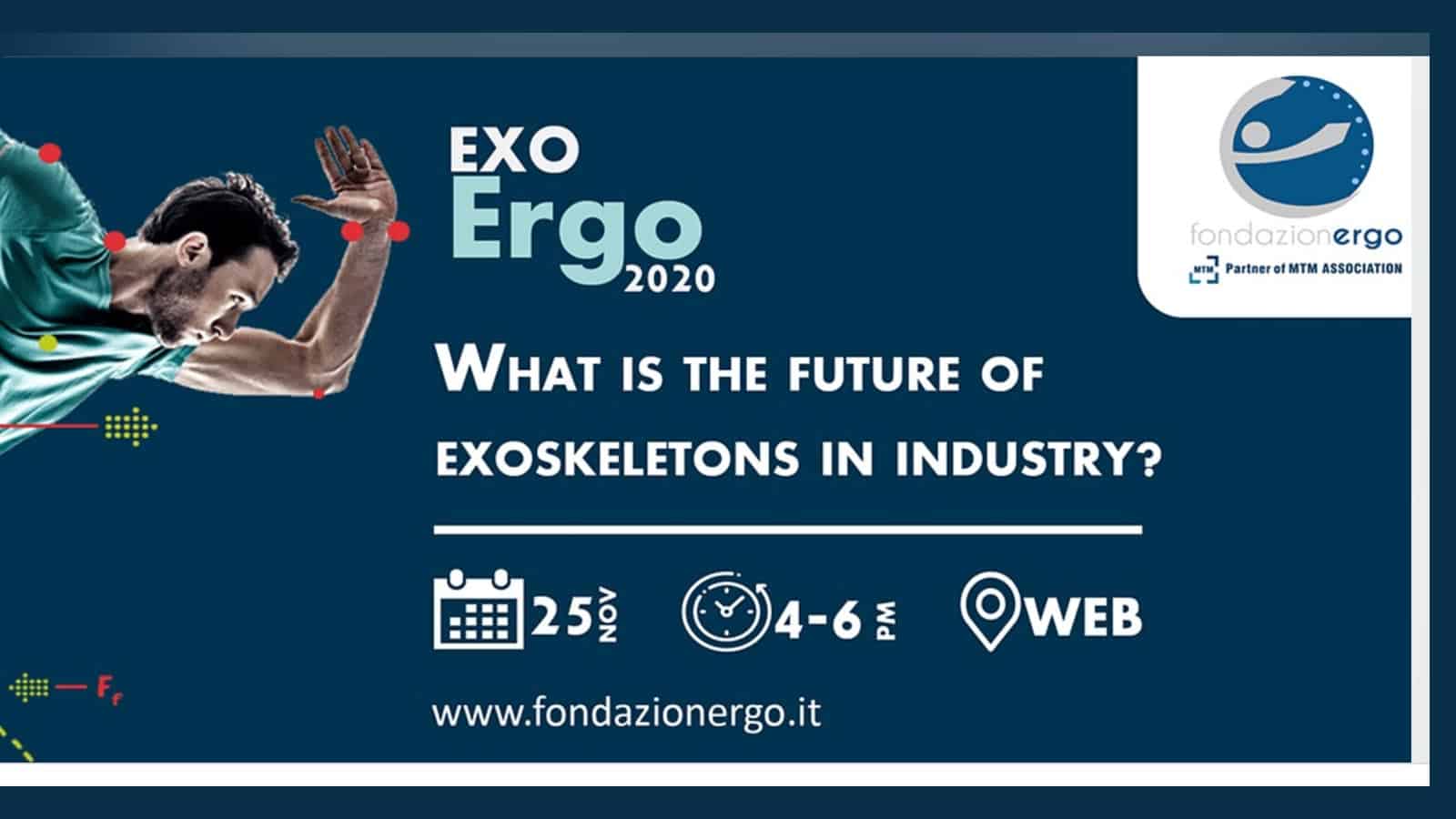 Fondazione Ergo, with the full support of EAWS Platform and One-MTM Network, are organizing an action-packed EAWS International Symposium with an eye on industrial ergonomics and involvement in workplace design. This year will be the first edition, titled EXO-Ergo 2020. The main focus of online event will be centered around "The future of exoskeletons in the manufacturing industry." The two hour online event is scheduled for Nov 25th, from 7:00 to 9:00 AM Pacific Time. The Exoskeleton Report covered a fraction of Fondazione Ergo's involvement with exoskeletons in August: Fondazione Ergo Publishes Ergonomic Assessment Worksheet Using the MATE Exoskeleton
Even though EXO-Ergo 2020 is planned to be about two hours long, the schedule includes no less than eleven speakers. Talks will include automotive giants experienced with wearable technology Fiat Chrysler, Volkswagen and General Motors, certifications, assessment, adoption, science and research to standards:
EXO-Ergo Talks will present the state of the art of type, field of application, certification and workplace risk assessment of industrial exoskeleton. EAWS International Platform will chair a special session on the ESO-EAWS project.
Experience Talks, with the contribution by 3 global automotive makers being Fiat Chrysler Automobiles, Volkswagen and General Motors, will be very relevant to get a comprehensive picture of the current scenario and future expectations.
Sciences and Standards Talks will focus on research activities and standard projects.
Downoad the full EXO-Ergo 2020 Symposium Program here.
You can register through eventbrite by follow this link.