Paexo Demo Day Berlin
September 20, 2021 @ 12:00 am

-

8:00 am

PDT

Free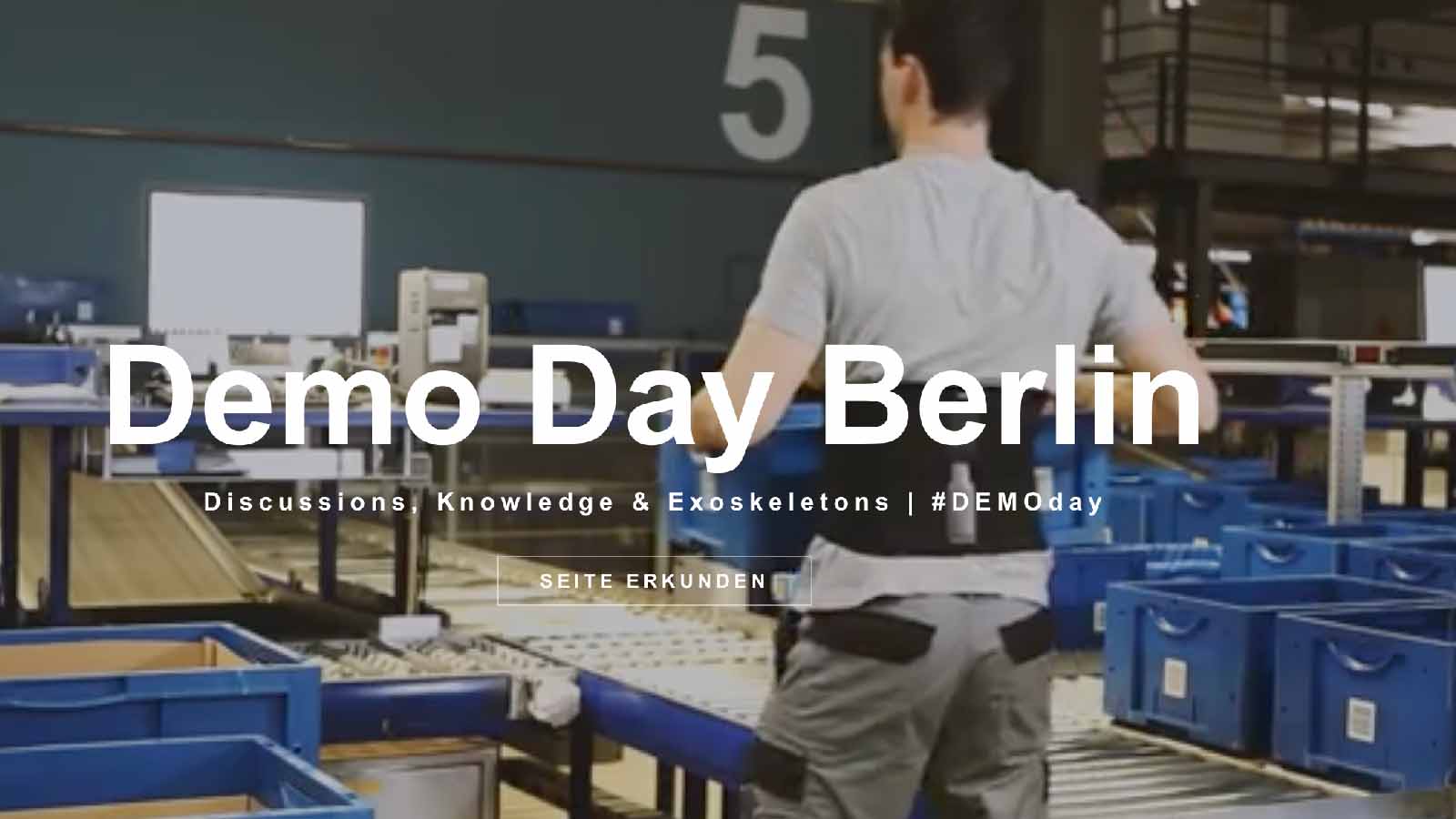 The ExR team always claims that the best way to understand an exoskeleton or an exosuit is to personally don it and try it out in a real or simulated work environment. Ottobock, the maker of the Paexo industrial exoskeleton series plans to do just that. The company will host a Paexo Demo Day in Berlin on September 20th, 2021 with five workstations available for 20 to 30 minutes at a time.
While an in-person event during this Covid-19 crisis sounds daunting, Ottobock is taking additional precautions for the safety of its employees and participants. The demo rooms will be ventilated and face masks are required, in addition to extra hygiene concepts.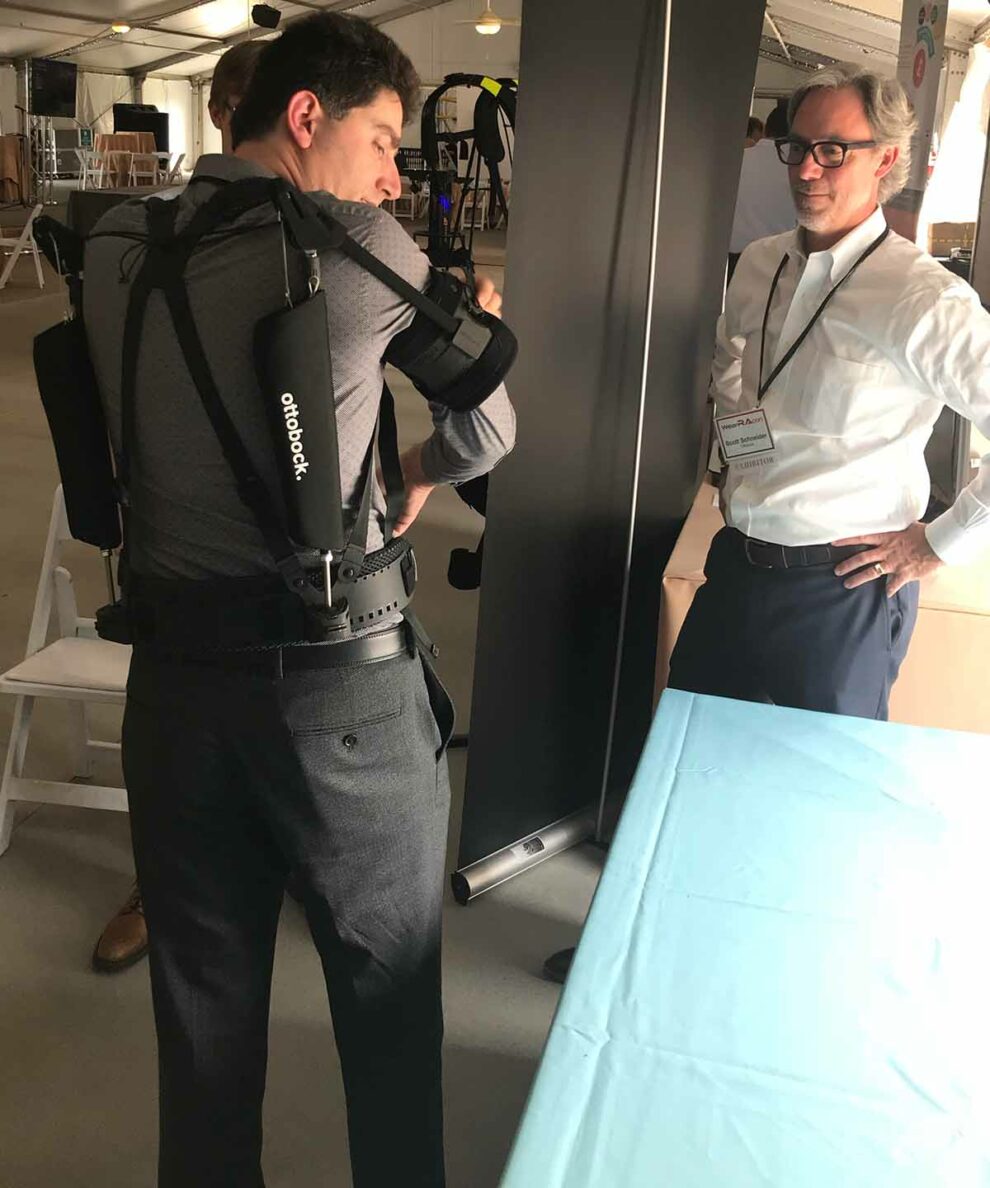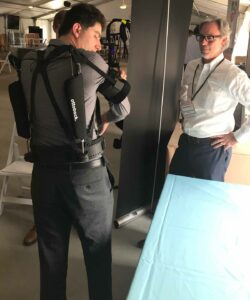 Registration and additional information can be found on the event's website: https://paexo.com/demo-day-berlin/ The scheduled time is September 20th, 2021 at the Therapy Hall, Bötzow Areal, Prenzlauer Allee 242, 10405 Berlin. The Paexo Demo Day will take place from 9 am to 5 pm local German time. Each tour is expected to take about 20-30 minutes, with a new one starting every 10 minutes. The organizers ask that interested parties register in advance to reserve a time slot.
The Exoskeleton Report team has had the opportunity to demo one of the Paexo industrial exoskeletons, the Paexo Shoulder, not once but twice. Having the opportunity to physically don a wearable provides a better picture of what the exoskeleton industry is all about than any amount of writing can. It truly can be an "Aha! Eureka!" moment.
If additional resources were available, there are people and organizations that would already like to see a mobile exhibit of exoskeleton technology travel around the U.S. and the E.U. For now, however, the Ottobock Demo Day Berlin is the closest event to that vision of the future.