EUROBENCH 2022 SUMMIT
June 21, 2022 @ 12:00 am

-

June 22, 2022 @ 9:00 am

PDT

Free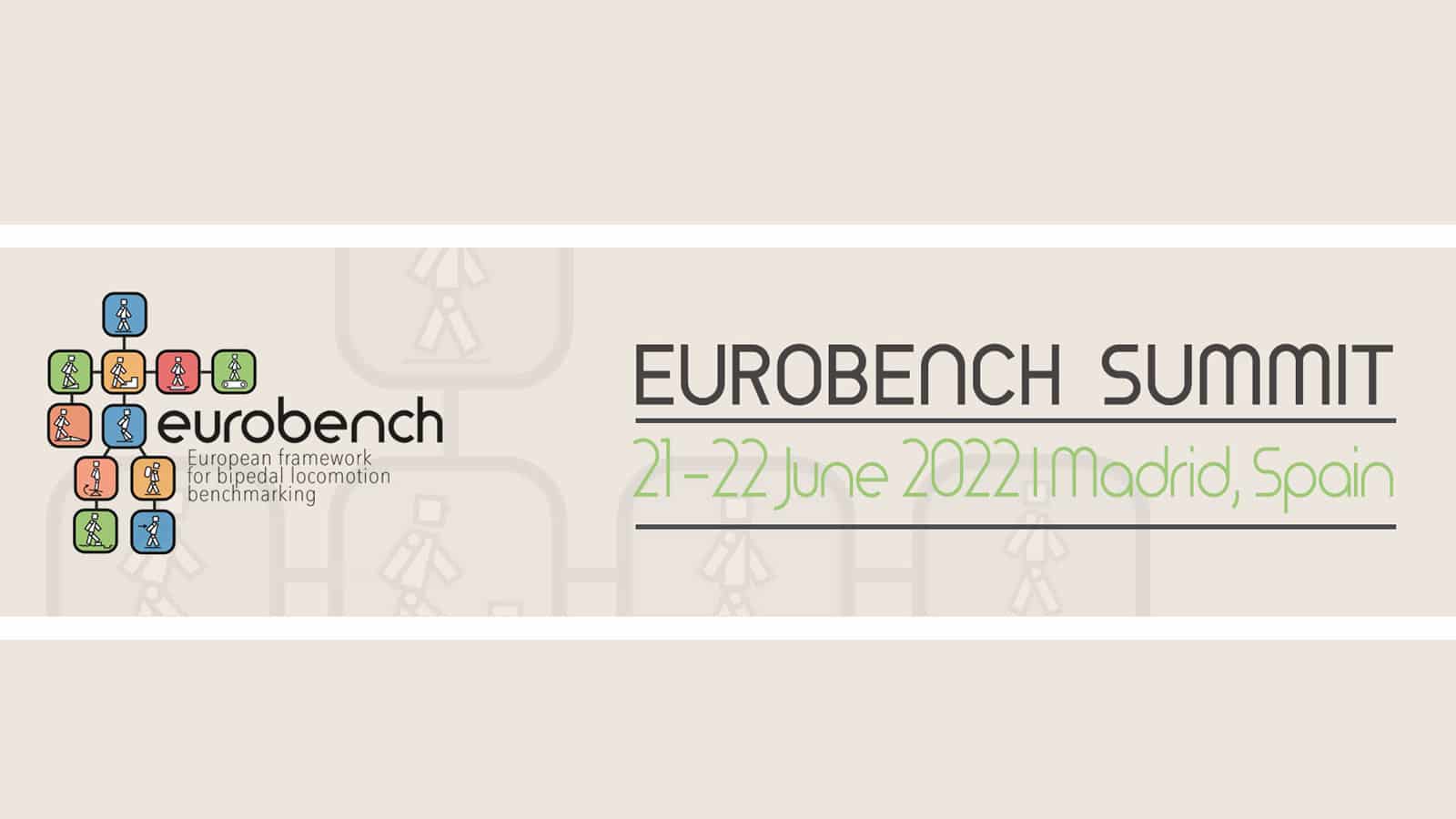 The EU-funded EUROBENCH project will host a "EUROBENCH Final Even" this June 21-22, 2022 in Madrid, Spain. The summit will have a digital component through YouTube:
The online component of the summit will be free to access. EUROBENCH is working to create a benchmarking framework for robotic systems in Europe, including exoskeletons. The summit will bring together all the involved entities and many companies and researchers involved with the project.
Agenda:
There are a total of 17 talks planned for this event. The full agenda can be found on the EROBENCH website (link). The talks focused on exoskeletons and wearable robotics will be mainly during the first day and include a wearable robots session centered around balance while using exoskeletons, moving through narrow spaces, measuring upper limbs involvement, benchmarking exoskeleton-assisted gait, navigating stairs, and resilience (presumably of the wearable devices). Additional sessions will include human-robot interactions (which could include cobots and other non-wearable devices), regulations, and performance. Both days will include a 2-hour lunch for networking, for those attending the event in person.
About EUROBENCH:
Thanks to the collaboration of the funded entities, EUROBENCH has developed:
Two Testing Facilities, one for wearable robots (located in the Hospital Los Madroños, in Brunete, Spain) and the other for humanoid robots (located in the Istituto Italiano di Tecnologia, in Genova, Italy), to allow perform standardized tests on robotic prototypes in a unique location, saving resources and time.
A unified Benchmarking Software, which includes: 1) common protocols to execute standardized tests in any lab setting, 2) computational tools to compute performance scores according to quantitative Performance Indicators, and 3) a unified database to compare the performance results with other systems.
This final event aims to bring together all the entities that have participated in the development of EUROBENCH. All companies and researchers in the field of robotics are also welcome! It is an essential meeting for robotics benchmarking in Europe.
For more information, follow this link to the EUROBENCH Summit website.