The sixth annual Wearable Robotics Conference, WearRAcon 21, kicked off with a bang on April 27, 2021. Once again in a virtual format, the event didn't miss a step in bringing together innovators and customers of exoskeleton technology from around the globe. The Wearable Robotics Trade Association added Brella events networking this year in lieu of hallway conversations and the main exhibition floor. The agenda closely resembled that of previous years, with keynote speakers, spotlight demos, presentations, question and answer segments, and a virtual happy hour. Indeed, it is impossible to imagine anyone working or wanting to learn about exoskeleton technology not leaving happy by the end of day one of WearRAcon 21!
Keynote Presentation: Norm Bafunno, Senior Vice President, Manufacturing and Engineering, Toyota Motor North America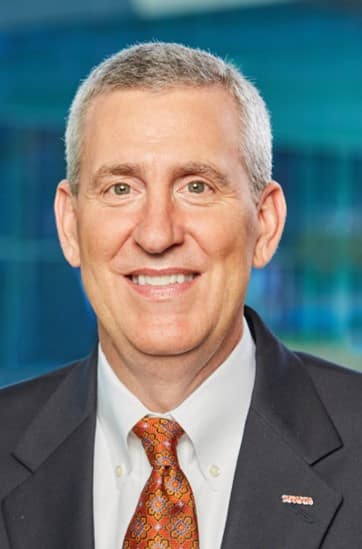 According to Bafunno, Toyota management encourages the company to remain innovative in the production space, and it is not surprising that Toyota North America has been an early adopter of occupational exoskeletons. Toyota has been adding new technology to improve safety on their production lines for years. But engineering controls are not enough, says Norm Bafunno. Toyota leveraged feedback from employees to identify the greatest ergonomic needs on the production lines. The company started its journey on exo adoption with powered gloves. Using the IronHand by Bioservo showed a noticeable improvement, which was encouraging, but more work remains. Challenges such as double gloving, the weight of the power pack and controller, and activation issues required for the task continue to exist. Toyota is already working on the next trial and Bafunno is very excited about the near future.
In addition to powered glove exos, Toyota has adopted more than 500 passive shoulder support exoskeletons. In some cases, the exoskeleton is a required PPE, just like safety glasses or a hard hat. Bafunno sees significant improvements in the shoulder support exoskeletons over the past half-decade. Notable presentation time was used to show positive feedback from plant team members (end-users).
Data from Toyota's Indiana plant shows the injury rate going down to zero for tasks with exoskeletons. That is driven by the implementation of the wearable exoskeletons says, Bafunno. While the data is encouraging, from an integration point of view, only about half of the exoskeleton introductions are successful. There is a variety in body movements, density, and workspace making current device offerings sometimes impractical.
The main challenges for passive shoulder support exoskeleton integration are concerns with heat, perception of wearing the devices like looking robotic or weak, and finally the cost and time of implementation such as coaching and fit adjustments. The Covid-19 pandemic has also impeded access to experts. Toyota is not exclusive to just arm or shoulder devices and is open to augmenting other body areas. There is a real need out there and it is not limited to Toyota or the automotive industry. It will take collaboration and feedback to achieve wider integration. Toyota has 36,000 manufacturing team members in North America alone. Exoskeletons help and more innovation and collaboration are desired in the field. Bafunno sees the ideal state of exoskeletons, but just like self-driving vehicles, it will take time to get there. But it is not all or nothing, and this emerging technology already works in specific cases. Bafunno uses the analogy that lane-assist in vehicles is a product of self-driving technology that is already implemented and drivers are currently enjoying the benefits of it.
The keynote presentation was followed by a question and answer session in real-time. Norm Bafunno would like to collaborate with exoskeleton companies and is looking forward to the future. One example provided was implementing get-out-of-the-way technology for shoulder support exoskeletons where the exo can differentiate between support and disengaging.
Medical Rehab Track
Dr. Hargrove is the Director and Scientific Chair of The Regenstein Foundation Center for Bionic Medicine and of the Neural Engineering for Prosthetics and Orthotics Laboratory at the Shirley Ryan AbilityLab. His lab focuses exclusively on the motion control of powered prosthetics. While this is not directly exoskeleton research, it touches upon many related control topics such as the transition between tasks, replicating compliance using rigid devices, control refinement, and reproducibility. The goal is to make a system that generalizes between people and devices, summarizes Dr. Hargrove.
Jean-Louis Constanza, Co-Founder and Chief Development Officer at Wandercraft, a pioneer of self-balanced walk-assist exoskeletons provided an update on the Atlante. The Atlante is a 12-degrees of freedom, powered gait-assist exoskeleton capable of ambulating people with complete lower body paralysis without the use of crutches or other balancing aids. The exoskeleton control scheme includes changing the torso position and voice controls with the goal of keeping the wearable hands free to operate. Jean-Louis included videos of the Atalante at AP-HP at Hendri-Mondor Hospital to paint a picture of the powered wearable robot. He shared his vision of the future for the next generation of self-balancing powered exoskeletons, certification roadmap, and competition participation. Wandercraft was the first entry of a self-balancing powered-exoskeleton at Cybathlon 2020 and the team is also scheduled to compete at the Global Innovation Challenge for executing tasks of daily living with the aid of a robotic device but without human assistance.
AExG
The first set of presentations were followed by an introduction to the Automotive Exoskeleton Group (AExG) which now has an expanded scope and mission. The presentation also included a list of the current membership, exoskeleton user survey results, as well as the introduction to a brand new website: https://www.aexg.org
Example Integration of an Exoskeleton Solution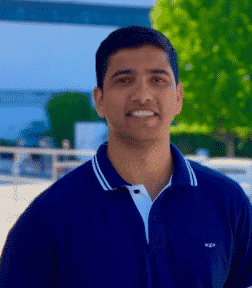 In a conference first, Akash Shettannavar, a Senior Ergonomist for Tesla, Inc. based in Fremont, California, and Abhi Rao, Ergonomist, Giga Factory, gave an excellent example of selection and adoption of a wearable exoskeleton for a specific task. Collecting real-life application notes of early adopters will likely boost the proliferation of this technology. The presentation by Tesla hit all of the important milestones:
Downselection of devices and reaching out to vendors for additional information
Finding appropriate tasks based on a worker's power zone, sustained posture (longer than 10 seconds), and injury reports
Feedback, written surveys, direct comparison of the devices
Re-evaluation of the pros and cons for the down-selected exoskeletons, administrative and engineering controls
Purchase of devices, storage solution, and sanitation supplies
Additional modifications to the work area to adapt to the exoskeletons and employee feedback
Documentation, quick guides, sizing, and reminder cards, selection of device integrators (champions), assigning responsibilities for fit, maintenance, and reporting of issues
Spotlight Demos
The spotlight demos lent themselves well to the virtual format. Kyounchul Kong, CEO of Angel Robotics, celebrated his company's win at Cybathlon 2020. He also shared how focusing on balance and stability while standing in place was key in improving the speed and performance of Angel Robotics' line of exoskeleton devices. The second spotlight demo was by WearTech, which announced the completion of testing protocols for occupational exoskeletons.
The first day of WearRAcon 21 concluded with a continuation of the presentation on the Automotive Exoskeleton Group, an overview of ASTM F48 Committee on Exoskeletons and Exosuits and the ASTM Center of Excellence on Exoskeleton Technology, experience with exoskeleton adoption by Cargill Protein, an overview on the FDA's Office of Product Evaluation and Quality take on medical exoskeletons, and of course, the virtual happy hour. The first day of WearRAcon 21 was successful in connecting exoskeleton users, developers, and evaluators from across the world.
This article was originally posted on Forbes.com on April 28, 2021