The Japanese exoskeleton developer Innophys announced last quarter that the Muscle Suit Every has become the first exoskeleton assist suit to become ISO 13482 certified.  ISO 13482 focuses on new standards for robots and robotic devices leaning towards safety requirements for personal care robots.  There are two subgroups within ISO 13482 which have worked on exoskeletons for several years.  Below is the press release translated and provided by Innophys:
This is a translation of the original Japanese press release disseminated on February 21, 2020.
Muscle Suit Every from Innophys certified under ISO 13482 as the world's first exoskeleton assist suit using artificial muscles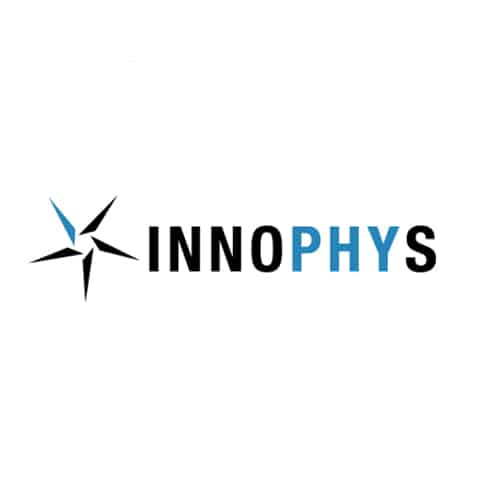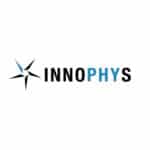 Innophys Co., Ltd. (Office: Shinjuku, Tokyo; Representative Director, President, and CEO: Takashi Furukawa; "Innophys") has announced on Thursday, February 20, 2020 that the company's Muscle Suit Every, which was released on Friday, November 1, 2019, has been certified under the international standard ISO 13482. This certification is a result of the verification of the safety of Muscle Suit Every by the Japan Quality Assurance Organization (JQA) based on ISO 13482, an international standard on the safety of personal care robots.
■ World's first ISO 13482 certified exoskeleton assist suit using artificial muscles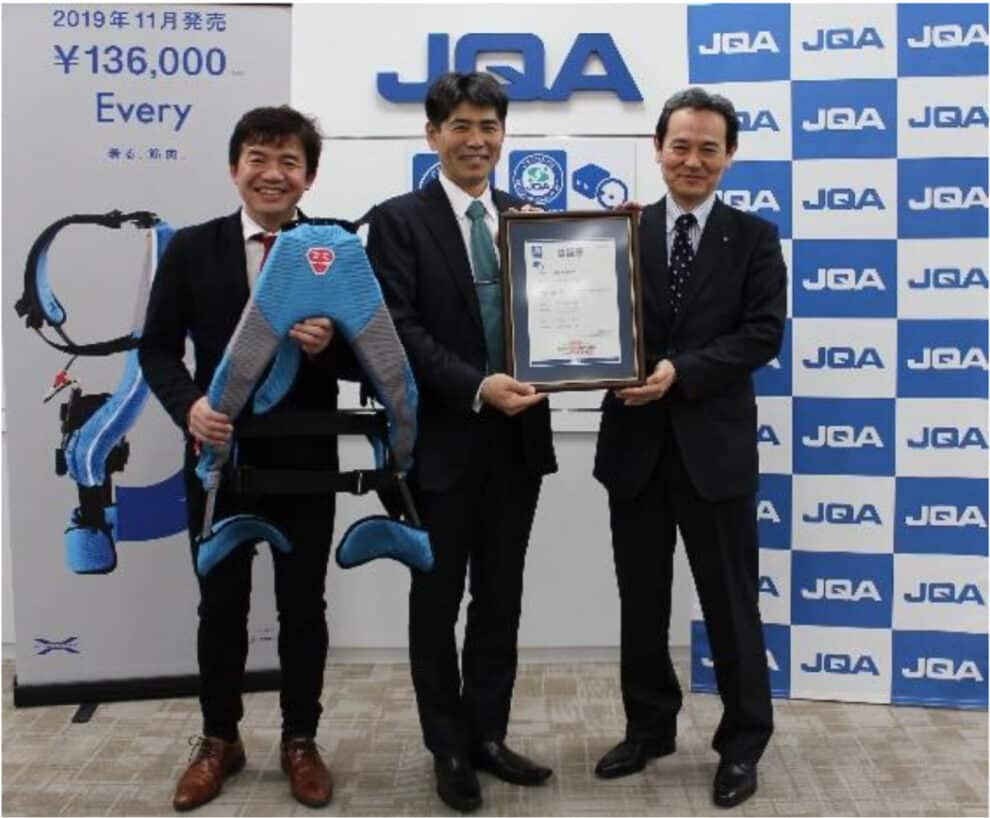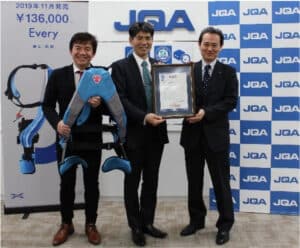 ISO 13482 (Robots and robotics device – Safety requirements for personal care robots) certification that Muscle Suit Every has acquired is the only international standard on the safety of personal care robots and was issued by the International Organization for Standardization (ISO) in 2014. The certification by JQA, a third-party certification body, objectively certifies that Muscle Suit Every meets the safety requirements of the international standard, enabling us to provide an even higher sense of security and reliability to customers using Muscle Suit Every.
■ A muscle suit in every home. The latest in the Muscle Suit® series¹ achieves lighter weight and lower cost
Muscle Suit Every is a wearable work assistant robot (assist suit) that assists its wearer in making a move with the action of artificial muscles that is operated by pneumatic pressure. Demonstrating its effect of reducing the burden on the waist during work such as picking someone up, lifting a heavy item, and maintaining a squatting position, Muscle Suit Every contributes to improving working environments and dealing with the labor shortage. There are no restrictions on operating hours as it does not use electricity and also it can be used anywhere, including places where water might come in contact with the Muscle Suit Every from Innophys certified under ISO 13482 as the world's first exoskeleton assist suit using artificial muscles device.
Muscle Suit Every weighs 3.8 kg, the most lightweight model in the Muscle Suit® series developed by Innophys, and is priced at 136,000 yen (not including tax)², an overwhelmingly low price in the assist suit market that is affordable even for individual customers. In addition to workplaces for nursing care, manufacturing, distribution, construction, agriculture, and more, Muscle Suit Every can also be used for various other scenarios, including nursing care and domestic chores at home, kitchen gardening, and snow shoveling in winter.
Under the idea of achieving independent lifestyles for everyone as long as they live, Innophys has been working to develop and distribute devices that assist movement. With the launch of Muscle Suit Every, we have been developing our business by widening our customer base to include individuals while catering the demand of corporate customers and with the objective of achieving "a muscle suit in every home." Innophys started in Japan, a pioneer in tackling the new challenges faced by countries who have declining populations, falling birthrates and population aging. Innophys is now shifting its objective to the world and will strive to develop and provide products that become a familiar sight so that even many more people will be able to continue to be active throughout their lives.
*1: In addition to Muscle Suit Every, the series includes Muscle Suit Power, Muscle Suit, and Muscle Suit Edge
*2: Suggested retail price
Certificate No.: JQA-KC19046
---
Other Mentions of ISO 13482
In January 2018, the Honda Walking Assist received CE certification using content from ISO 13482 (see full article)
The Japan Ministry of Defense, Acquisition, Technology and Logistics Agency High Mobility Powered Exoskeleton also took advantage of ISO 13482 to prove safety and efficacy (article link).
References:
人工筋肉を使用した外骨格型アシストスーツとして世界初 イノフィス「マッスルスーツ Every(エブリィ)」が、国際規格 ISO 13482 認証を取得, Innophys, Feb 21, 2020, https://innophys.jp/wp-content/uploads/2020/02/39793b05d1e5e855cf546e5dcb92a618.pdf
Japanese exosuit is world's first to be awarded ISO certification for robots and robotic devices, Japan Today, Feb 24, 2020, https://japantoday.com/category/tech/japanese-exosuit-is-world%E2%80%99s-first-to-be-awarded-iso-certification-for-robots-and-robotic-devices