This past quarter was chock full of exoskeleton networking activities. Among them:  Red Bull sponsored an exoskeleton competition in Chicago, Exo Berlin, WeaRAcon Europe, and lastly NYC Veterans Affairs & Mt. Sinai Veterans race with veterans and stroke rehab patients wearing exoskeletons. ASTM International announced and started its Exoskeleton and Exosuit Technologies Center of Excellence, hiring an executive lead from NIST – Dr. William Billotte, and selecting founding team members to assist Dr. Billotte in executing the standing up of the Center. This is just a fraction of the activity that clearly indicates a stronger commitment to support the proliferation of exoskeletons and the development of Standards and Test methods for the community. The European market has been very active in both the medical and non-medical exoskeleton use and application.  While Asia has shown a strong lead in attracting U.S. products for manufacturing off-shore in Taiwan and other countries. Groups like Get2Excel and ExoIturri, are forming international alliances to solidify a place for exoskeletons in the medical, military and commercial markets. The exo industry is anything but dormant.
We can't really pinpoint what "success" will look like for this very fluid market [yet], many of us in this space are hopeful for a proliferation in the adoption and implementation of products in occupational settings (that are NOT undergoing research and evaluation) as bonafide tools to help improve the quality of work, life, and performance of workers across the globe. We are cautiously optimistic in assuming that the market can answer some foundational questions regarding exoskeleton and exosuit use, training and maintenance, development of solid Standards and Test Methods, and clearer definitions of where these products will best suit the needs. We anticipate that 2020 will be a year of even more promise for the market, where those with a solid and realistic business model, collaboration and independent testing of their products will yield even more tangible results.
DoD has been quite active in 2019 with projects funded by SOCOM, Air Force, and the Army. Systems from SARCOS, Lockheed Martin, Dephy, Mawashi and other players, have had some time in the U.S. DoD user engagement space. SARCOS has been quite visible in the news, not just during this past quarter, but dominating the 2019 landscape, with teams from the Army, Marine Corps, Airforce and Special Forces giving their products a workout and providing valuable feedback. We anticipate that SARCOS will continue their activity in 2020 and we will see some promising outcomes from the consumer evaluations. During WeaRAcon 2019, Dr. Bill Billotte (at the time NIST) alongside Boston Engineering, gave a much-anticipated prelude into the Army program for the rest of the FY and discussed some of the gaps of interest as well as the importance of "Design for Manufacturing," manufacturability, affordability, usability and maintainability, among others. While some audience members were highly encouraged, others continue to fight what is a clear business model for the Army – "SHOW ME" (don't expect the Army to develop your product for you).
As announced during the Fall AUSA 2019, the Army concluded its first round of "mobility-focused" exoskeletons by outfitting 100+ Soldiers from the 10th Mountain (infantry), as announced at WeaRAcon. Soldiers were introduced to the concept of "augmentation" followed by performing tasks with and without exoskeletons. The two technologies of interest during FY19, the Dephy Exoboot and the Lockheed Martin Onyx were on display during AUSA 2019 after several months of marching, breaching, climbing and pulling. Consistent with the model developed by the Aero and Automobile Industries, the program focused on the "consumer experience" while gathering baseline physiological data. The program gathered significant consumer experience and perception, human performance, and physiological data that will help the Army define parameters for technologies that have the potential to address the needs defined by the Army "Lethality Cross-Functional Team"(CFT) and based on past medical injury studies. One of the most impressive achievements this year was the fact that the Army's program is the first time a significant number of operators had a chance to wear systems in training environments. The considerable number of users will support the Army's understanding of exoskeletons, their potential use and expand their knowledge and scientific analysis of human-machine behaviors.
But the Army didn't stop at "mobility" exoskeletons (wearable devices to improve movement with and without load). Concurrently with the ongoing work, the Army released a "Request for Information" for exoskeletons that can be used in logistics-type support. Soldiers just don't walk to get to a fight. They perform a multitude of other tasks before, during and after the fight, and are supported by Soldiers that have to prepare the combatants for their missions. Thus, "logistics-type" of systems can't be ignored. With much more work to be done, and more data available to them than ever before (but still not enough) we can see that DoD has another busy year ahead. The Navy has been in the queue to work with NIST in assessing logistics-type exos, and that work will provide foundational data to support the Test Methods emerging at NIST.
On the subject of Standards and Test Methods, the Army, Navy and Airforce members have been active ASTM F48 participants and founding partners of the CoE. All eyes on Defense. What is next? Will they buy and implement state-of-the-market products? Will this collaboration help vendors improve their products and make them a tool the DoD can't live without? Will it help companies change their self-imposed business models? Will they be enticed to push the envelope to pursue the "advanced-type" exoskeletons? Or will they continue to trend and track the market, select products that are easier to wear, cost-effective and deliver enhanced performance and lethality capabilities while preserving Soldiers so they can go the distance (and come home less strained to their families)? All eyes are on the DoD.
There is no doubt in our minds that the market is ready for these technologies to make it into the hands of Soldiers, commercial work settings and the everyday user. But there is so much more work that needs to be done. Having DoD coming to age in embracing these products is highly encouraging. Yet, the hard work falls on the vendor's shoulders because too much hyperbole still exists.  When will we drop the "Iron Man" or Sigourney Weaver comparisons? Companies hoping for the "silicon valley" model won't let go of practices that aren't working. These attitudes set the market back. We are hoping to hear from the Army and the Navy sometime early in the new year.  We will also be watching carefully for the output of the ASTM ET CoE. In the meantime, challenge your assumptions, partner, share and be ready.
---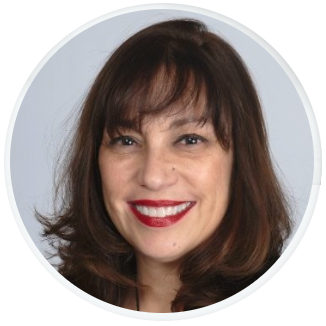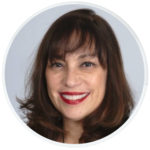 Rita (Rita Gonzalez) Vazquez-Torres is a Senior Technology and Programs Strategist with 20+ years of entrepreneurial government Science and Technology Policy and leadership experience and CEO for NewStoneSoup VT LLC. Rita has served as Senior Industrial Security/Special Security for Special Programs; Business Development/Strategic Outreach Liaison and team leader.  more…
DISCLAIMER: New Stone Soup VT LLC (NSS VT LLC) does not represent any particular vendor or technology developer. NSS VT LLC does not speak on behalf of, represent or commit the government. The views expressed in this commentary represent the views of the author. NSS VT LLC does not take institutional positions.