Boston Engineering Corporation (Boston Engineering), an engineering consulting and technology development firm housed in Waltham, Massachusetts, has been supporting the U.S. Army Development Command Soldier Center (DEVCOM SC) human augmentation and other robotic technology projects for several years and counting. Over the course of their agreement, they have seen hundreds of Soldiers (600+) evaluating exoskeleton technologies. They have also had a front-row seat at Soldier Center and with its academic partners (University of Massachusetts Lowell and others) conducting "quick looks" of numerous systems that include Lockheed Martin ONYX, the MIT-born Dephy ExoBoot, earlier versions of Laevo, Ottobock products, and ErgoSante Hapo, and most recently HeroWear APEX and SABER. Looking forward and subject to availability of funds, product exploration could add other products, such as Verve Motion, Bioservo, and German Bionics, to their robust soldier-centered technology vetting process. And others, this isn't a "one-size-fits-all or one-product-has-the-upper-hand" deal. The race is to find solutions to the "epidemic state" of musculoskeletal injuries (MSKI's) impacting military troops.
Why is advancing military exoskeleton technology important?
The impact of musculoskeletal injuries (MSKIs) on military personnel is well documented, and more recently validated in studies conducted by Vanderbilt University in collaboration with the 101st Division at Ft. Campbell. Uniquely positioned to execute experimentation, the Army Futures Command Congressionally Funded Pathfinder program allowed for the study of operational challenges and vetting of the HeroWear APEX system (with DNA in Vanderbilt University R&D efforts), resulted in the development of a new product, currently known as SABER. The unique relationship between Vanderbilt and the 101st, allowed for the researchers (who are also product developers), to assess firsthand the concerns voiced by the unit regarding how MSKI's impact their readiness, operational effectiveness, and quality of life during training operations.
MSKI's have the highest impact on warfighter readiness, health and welfare, superseding injuries attributed to combat. MSKIs among active-duty soldiers result in over 10 million limited duty days (LDD) each year and account for over 70% of the medically non-deployable population. Military training related MSKIs have been called "the single most significant medical impediment to military readiness." MSKIs and their long-term effects are known leading causes for medical disability and discharge. Post discharge, the damage caused by MSKIs requires a lifetime of treatment including physical therapy, mental health therapy, medication. Combat and non-combat related MSKI's are costly and are a significant threat to the quality of Soldier life before, during and after military activities, combat, or service, and are a significant detriment to military readiness. Combat preparedness and readiness decline significantly when soldiers require hospitalization or removal from duty for medical reasons. Bottom line: MSKI's hurt the service member regardless of their combat or non-combat status (sustainment, logistics, maintenance, repairs, construction, medical staff, etc.), their unit's preparedness and operational effectiveness, and their family/community life. The impact is not only on our ability to respond and engage, but also the long societal impact of the post-service members' quality of life. They are a substantial financial and morale burden on the soldier, their units, family members, society – and taxpayers. Physical pain and injury are no joke, whether you are a Soldier, Aircrew, Naval staff, first responder, nurse, EMT, construction worker… you get the picture.
So where is the Army (and DoD) for that matter?
Plugging along. Ask people from the Defense Health Agency, and they will tell you their struggles and frustration with MSKI's on numerous service members across all branches of the military and in any occupational series. They will definitely tell you stories of how they follow Exoskeletons and other technologies and watch enviously as commercial entities reduce injury to their employees (Toyota and General Motors are two happy exo consumers!) while the DoD tries to figure out how to approach these products. Studies and vetting have been on-going for the last two decades across DoD: Travis AFB, Puget Sound, Army Research Laboratories, Soldier Center, Naval Surface Warfare Center Carderock, Special Operations Command. There is significant data and user acceptability, but no real commitment to fund long-term studies, product development or for procurements. The work, however, has not stopped. It's just slower than anticipated given the rise of exos (and other wearable tech) in the commercial market
What now?
Given the solid Soldier acceptability (but extremely limited consumer awareness of these products), it's no surprise that Boston Engineering has taken a keen interest in expanding the knowledge regarding exoskeleton (and other wearable) technologies with an industry-supported campaign to educate consumers and members of Congress. In early March 2023, a group of Boston Engineering exo-believers, hand in hand with companies and products, headed to the hill… Capitol Hill. The brief office stops included minority Whip Representative Katherine Clark (D), MA 5th district and Senators Ed Markey and Elizabeth Warren, (D), MA. Discussions and quick technology demos left a good impression. All representative offices are aware and vested in addressing the military and responder MSKI challenges, as all offices are advocates for health and wellness of civilian and military workers, aging population, blue collar and medical staff, and so on. The value of exos was clear – they will improve mobility, health, wellness, and quality of life for millions of American citizens suffering from MSKIs, the challenges of aging or other health factors that impact their ability to work or enjoy everyday activities. The inherent value of the technologies themselves was not the only main attraction for our Congressional leaders. They are eager to see these new products generate workforce development for the future product technicians, improved US-based manufacturing base and wider-spread dissemination of the products to the public. Product success, workforce development and manufacturing are high on their list. Boston Engineering had that covered, with Verve Motion and Ottobock currently manufacturing in Vermont and Utah, with others following their steps, the feedback is exactly what they needed to know.
What happened next?
Following their encounter with the Dephy Exoboot, Boston Engineering was able to offer other products for demonstration. Companies such as Verve Motion (Cambridge, MA), Dephy Inc. (Maynard, MA), Ottobock/SuitX (California), Bioservo (Texas) and German Bionics (Burlington, MA) eagerly joined a "mini technology day" discussing "form, fit and function" and the overarching utility of exos beyond military applications. Donning an exo is extremely important because you can't understand what they can do until you wear it – and not all exos are created equal. The activity was an opportunity to experience just that – the subtle and not so subtle nuances to each product, while experiencing how they fit, how they augment, their unique features and explore possibilities.
The demonstrations were candid with the utmost camaraderie and respect amongst peers. It was a moment of extraordinary pride to come together as a community. The pervasive question on people's mind is why DoD hasn't adopted these technologies yet? There is quite a bit of press, particularly the work on-going at Travis Airforce Base, with most of the product's testing launching their public releases highlighting their vantage point related to how Travis AFB implemented use. This is a difficult conundrum to answer without border lining into the valley of making DoD cringe. While one would think that the most obvious challenge is funding (which is a factor), that is only one piece of the adoption pie. When it comes to DoD or Responder technologies, innovators, researchers and companies navigate the delicate balance between politics, policy, and science. Exo science is solid and improving daily. Policies are catching up (ASTM and ISO standards and test methods moving fast). But there are political obstacles to all science. It is part of the process. Pervasive science and technology priorities oftentimes compete or override each other for funding, visibility and public value. To be fair, DoD and public safety are consumed with MANY priorities. How can this "newest kid on the technology block" become a visible priority? The answers will vary based on who answers, but the community at large agrees that education and awareness may be on the top of the list in an adoption cycle. We are not talking marketing, but education. Grassroot and mainstream education. Public awareness. If the highest decision makers don't know the tech exists, how can we expect products to be seen? A common message. Not fiefdoms. Not the traditional "eaches" novel product knocking at the same door and knocking the company that walked in before them. A common message and vision that mobility and safety belong to all and everyone #exosforall. Solutions to problems that can't be dependent on one answer. It's not a one-size-fits-all situation. Without education and mainstreaming we can't expect to have exos seen, considered, funded, tested, and ultimately adopted. There's a lot more work to be done. Fortunately, the work hasn't stopped.
Boston Engineering Exo Program Manager, Joseph Conway, (a Navy Reserves officer) chimes in on the value of exoskeletons. Prior to joining Boston Engineering, he held a sales position with the Canadian-based company MAWASHI, spending a lot of time at Ft. Benning and SOCOM preaching the exo gospel. After joining Boston Engineering, his vision of exoskeleton technology and data has expanded exponentially. When asked, "Would you ask your [military] teams to use exos, would you, and why?" Conway has a very clear message that is from a user perspective and not as a Boston Engineering project manager: "MSKIs are real. They are pervasive. Costly. And crippling. MSKIs don't start with a deployment. They start before deployment. During training. During daily regular work. Injuries during deployment, even before combat, have a detrimental impact on unit wellness. Effects of MSKIs are mission hindering. It hurts the service members, the unit, their families. Their performance, their safety and unit resilience and readiness are at stake. I should know. I have a lifelong legacy of back injury because of my service."
The path forward:
The path forward for military implementation of exoskeletons is fuzzy but not bleak. It is crawling, but firmly supported by the investments made by industry themselves in improving and deploying their products to commercial industries and medical applications worldwide. And with the eyes on the Hill, higher-level military/public safety/homeland security decision makers, and the general public, it is possible to get the voice of a burgeoning industry out and products into the hands of the people that need it. One step at a time but all voices united.
Boston Engineering thanks everyone who responded to the call and showed up. It was a simple and non-pretentious day. No fanfare, no big speakers. No agendas. Just technology, their representatives, curiosity, and willingness to learn. Perhaps more will join if given a chance to perform a summer "technology day" on Capitol Hill to let members and their staff sample the wares. A chance to understand what they are and what they can do. This community is looking for champions for this emerging industry, helping spread the message, educate, and hopefully outfit a much broader consumer base.
---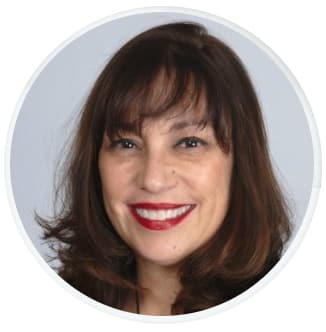 Rita (Rita Gonzalez) Vazquez-Torres is a Senior Technology and Programs Strategist with 20+ years of entrepreneurial government Science and Technology Policy and leadership experience and CEO for NewStoneSoup VT LLC. Rita has served as Senior Industrial Security/Special Security for Special Programs; Business Development/Strategic Outreach Liaison and team leader. more…