The EU COST Action network CA16116 on Wearable Robots for augmentation, assistance or substitution of human motor functions is happy to announce its second Winter School on Wearable Robotics.  The five-day educational event will be held from January 20 to 24, 2019.  The winter school will take place at a ski resort in the tourist friendly Obertauern, Austria.
Similar to last year's event, the program will address the underlying topics of wearable robotics and offer hands-on experience in their design, development, and application.  Lectures will be given by leading scientists and practitioners in this field.  Confirmed speakers include:
Jan Babic – Jozef Stefan Institue
Strahinja Dosen – Aalborg University
Hartmut Geyer – Carnegie Mellon University
Michael Goldfarb – Vanderbilt University
Ralph Hensel-Unger – Audi
Domenico Prattichizzo – University of Siena
Alexandra Kapeller – Linköping University
Massimo Sartori – University of Twente
Heike Vallery – University of Technology Delft
For the most up-to-date list of speakers, visit https://winterschool2020.wearablerobots.eu.
Lectures will take place in the mornings, outdoor activities such as skiing and snowboarding can be enjoyed during the afternoons, and hands-on projects will be carried out in the evenings.  The school is specifically crafted for young and talented Ph.D. students and post-docs from around the world.
Potential participants are required to upload a two page CV and a half-page letter describing their motivation to attend before November 1st, 2019.  Later submissions will be accepted on a first come, first serve basis.  The program will cost around 600 €.  If applicants wish to be recieve a travel grant they must indicate the reasons why they should be considered in their motivation cover letter.
Further information, a contact address and the application page are provided on the website: https://winterschool2020.wearablerobots.eu.  Alternatively, applicants can submit their applications directly to this applications form.
Stay up to date with all exoskeleton specific events by following our event calendar.
---
The Second Winter School on Wearable Robotics follows the first edition which was held in Jan 2019 and included 67 participants from 15 different countries.  At that time, the event was held in the winter sports town of Kranjska Gora in Slovenia.
For one week, students focused their attention on the "latest developments in mechatronics for wearable systems, neuromechanics, ergonomics, interaction control and augmented sensory feedback."  The morning block was followed by a four-hour slot for lunch and skiing.  Upon returning from the slopes, students engaged in one of nine mini projects until the late evening.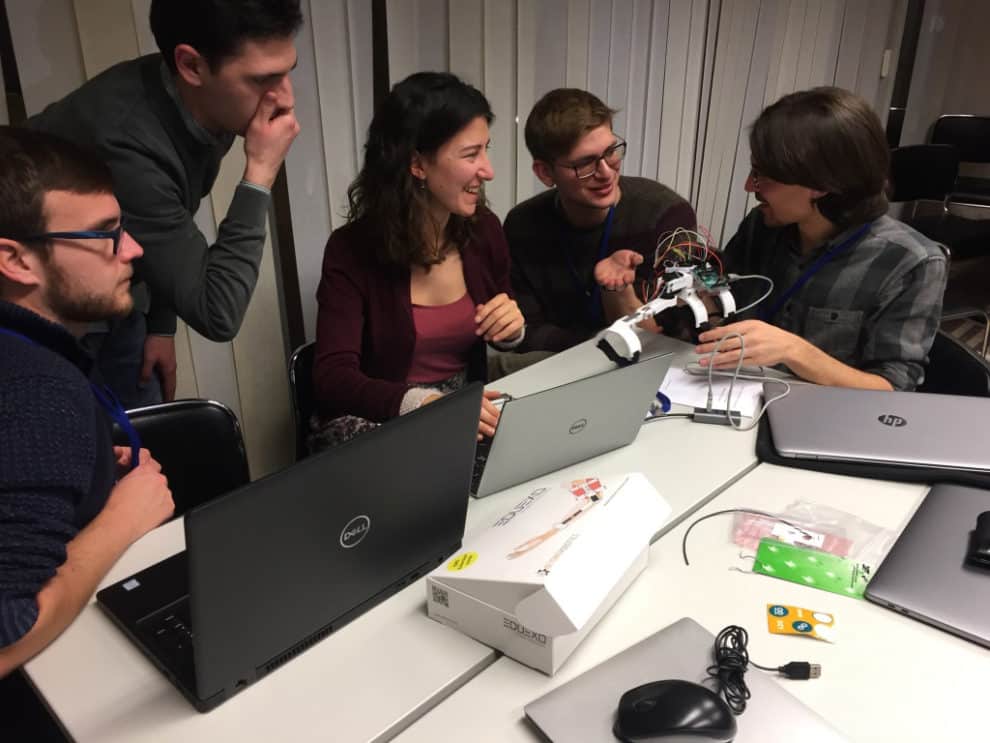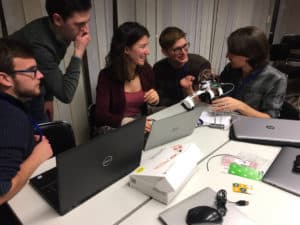 The morning block was not a collection of dry lectures, but instead, the schedule incorporated presentations by notable leaders in exoskeletons and wearable robotics.  The speaker list included such figures as Dr. Tom Sugar (Arizona State University & Wearable Robotics Association), Jose Gonzalez (Research and Innovation Manager of Ottobock) and many others.  Topics ranged from human-machine interactions, exoskeleton compliancy, wearable robots design and control, to the future of wearable sensors…
The COST Action Winter School was both a mini-vacation and mini-wearable robotics conference all rolled into one.  What a fun idea to attract new talent to the exoskeleton industry and lay the groundwork for future collaborations!  Perhaps the organizers will be able to turn it into a recurring event (and now they have).
Winter School on Wearable Robots Held in the Julian Alps, Feb 2019, https://exoskeletonreport.com/2019/02/winter-school-on-wearable-robots-held-in-the-julian-alps/