"User Technical Touch Points" are the most effective tool the military has to "get to the bottom" of work-related injuries. It is an iterative interview and operations observation process engineers and researchers use to observe Soldiers conducting their maneuvers, and engage potential technology consumers in the necessary "dialogue" of "do you need this"? "If you had it, how would you use it?" "Why?" and translate that information back to the decision makers and purchasing authorities, so that new technologies such as Exoskeletons, find themselves as useful tools in a warfighters kit. Since the early 2000's, the military has been pacing, investing and studying exoskeleton technologies. But it was the commercial sector that took exoskeletons from initial "cool ideas" adopted from the medical markets, into useful "occupational health and safety" products that can help protect workers from injury. So why is it DoD doesn't have exoskeletons in their product lines, yet?
In August 2017, the Chief of Staff of the Army, General Mark A. Milley, announced the Army's intent of implementing Exoskeletons. And while the Army did not announce "why or how", the long line of injuries that are related to the strenuous activities of military operations are well documented. As a result, some of the large box exoskeleton names have been romancing the Department of Army (Airforce and Navy), in hopes of landing a profitable contract. Many, however, have encountered resistance, and can't quite put their finger on it. For as much medical data exists, the Defense and Army Research and Engineering force MUST rely on user feedback. Understanding that a technology may not necessarily transfer smoothly from one industry to the next, will help companies better position their products for success. In the meantime, "User Technical Touchpoints" are making their rounds interviewing the "Military Occupational Series (or MOS's) of pain" to fine tune where and how exoskeletons will be of most value. Among the top ranking, 68W – Combat Medics.
In August 2016, ESPN released a series entitled "A day in the Life of a Combat Medic" – http://www.espn.com/espnw/video/11854767/a-day-life-combat-medic. If we ignore the obvious stressors of "operating under fire" (all puns intended), it's not hard to see the significant physiological impact of dragging, lifting, carrying wounded soldiers. The stress on the shoulders, neck, back, and legs are clearly visible. All training aside, when under fire, a combat medic will oftentimes work alone or with just one more partner. One victim at a time, one after another, sometimes more than 15 times in a single mission.
Translating exo's from one industry to the next is not a one for one proposition. Take the case of paramedics and 68W. The differences in functional environments – matter. The equipment they use, carry or have access to, are significantly different. The cleanliness of the working environment is also different. However, both professions make a good case for WHY exoskeletons are needed and where they could make a significant impact. It's time to vet these technologies and understand where and how they can be of most benefit.  The Army, Airforce and Special Forces are vetting products for relevance, safety and utility. The right tool for the right job. At the right price. Is your exo ready for the challenge?
---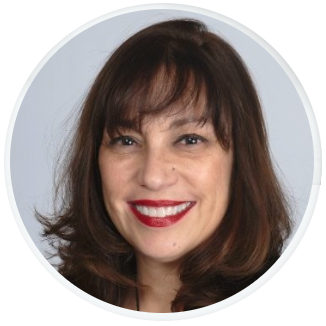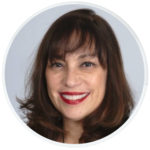 Rita (Rita Gonzalez) Vazquez-Torres is a Senior Technology and Programs Strategist with 20+ years of entrepreneurial government Science and Technology Policy and leadership experience and CEO for NewStoneSoup VT LLC. Rita has served as Senior Industrial Security/Special Security for Special Programs; Business Development/Strategic Outreach Liaison and team leader.  more…
DISCLAIMOR: New Stone Soup VT LLC (NSS VT LLC) does not represent any particular vendor or technology developer. NSS VT LLC does not speak on behalf of, represent or commit the government. The views expressed in this commentary represent the views of the author. NSS VT LLC does not take institutional positions.