EduExo is on track to become the first commercially available robotic exoskeleton kit for STEM (science technology engineering and mathematics) education.  The EduExo Kickstarter was approved as an all-or-nothing project, meaning it will not be funded unless it reaches the project goal by June 7th, 2017.  Luckily, you now have the opportunity to support this fantastic introduction to wearable robotics and augmentation technology kit:
Visit the EduExo Kickstarter Page and be part of exoskeleton history!
Related:
Introducing EduExo – February 2017 – An introduction to EduExo and the potential impact this project can have on the entire exoskeleton industry.
Wearable Robotics Association Innovation Challenge 2017 – April 2017 – Report on the WearRAcon17 Innovation Challenge in which EduExo competed.  Find out more about this year's winners and the motivation behind their project(s).
Update:
The EduExo Kickstarter has reached 50% of their goal in its first eight hours!
Rewards: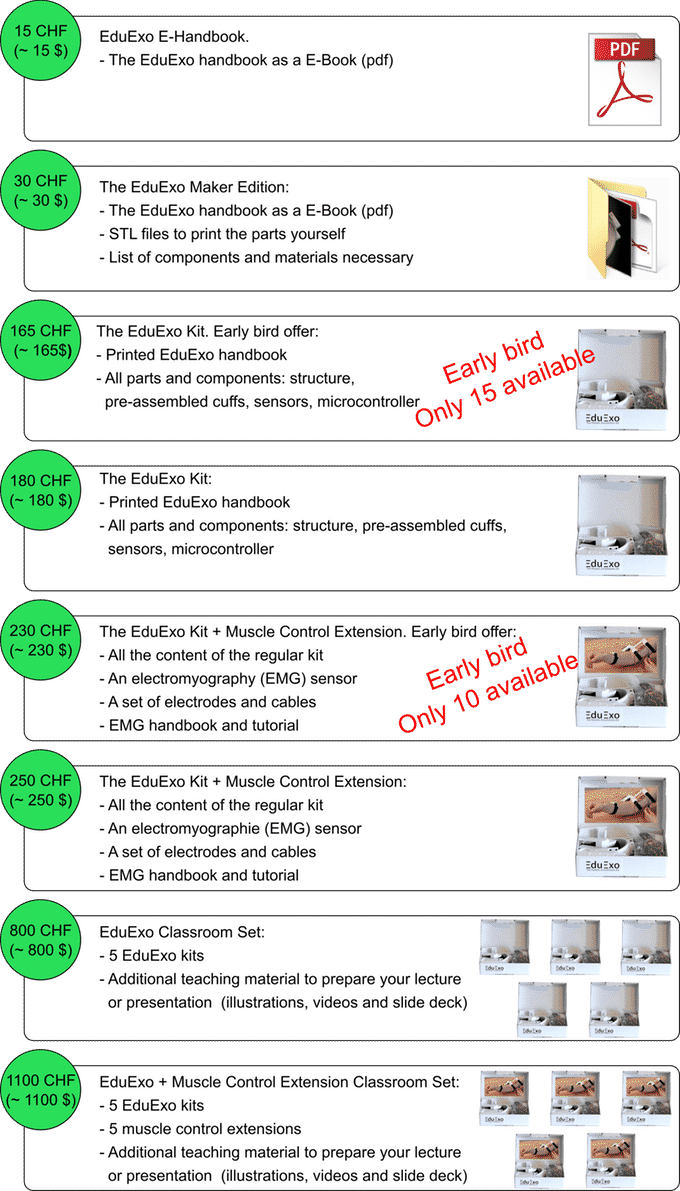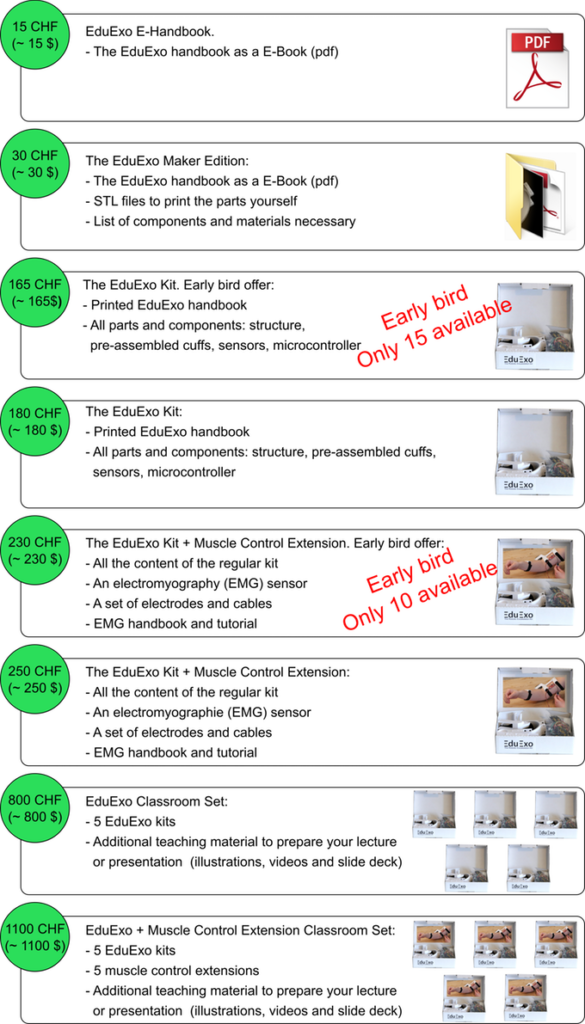 A Special Note to our Readers:
The Exoskeleton Report is in not officially affiliated with EduExo and will not receive any funds from this Kickstarter.  The ExR team has always wanted to make an educational handbook, an introductory primer on exoskeleton technology that can get enthusiasts familiarized with real-life exoskeletons.  The ExR team has never had the time or resources to complete such a project, but the folks from EduExo have such a booklet as part of their kit.  It is our wish, therefore, that the EduExo Kickstarter become a success and be given the chance to inspire countless numbers of kids and adults to work on exoskeletons, just like the LEGO NXT kit has done for robotics.