There is a great disturbance in the exoskeleton industry.  We have a new exoskeleton approved by the FDA for personal use: The Indego by Parker Hannifin.
The Indego exoskeleton has been approved by the US Food and Drug Administration, FDA for both clinical and personal use in the United States.  The Indego exoskeleton targets primarily people with spinal cord injury.  The latest research on lower body exoskeletons has demonstrated clear advantages to using wearable robotics for post-stroke paralysis recovery, so expect the Indego to be used for a wide variety of ailments.  The company expects to commercialize the exoskeleton in North America within the coming months.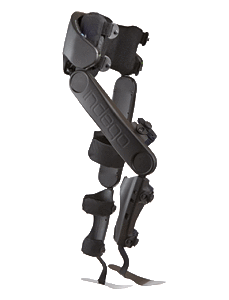 The Indego exoskeleton being cleared for clinical use should not come as a surprise.  Multiple versions of the Indego have been in clinical trials and on loan all over the world.  At one point, there was even a unit being testing at UC Berkeley, which is traditionally a bastion of Ekso Bionics and SuitX (formally US Bionics).  Parker Hannifin has spend an unknown amount of money into this wearable robot and it was only a matter of time before it reached the milestone of FDA approval.  The Indego has already been commercially available in Europe since November 2015.
The Indego being approved by the FDA for personal, as well as clinical use is a surprise!  This will definitely be a game changer for the entire exoskeleton industry.  Until now, there have been only two types of companies with rehabilitation suits in the US.  ReWalk Robotics that has FDA clearance, and everyone else that complained ReWalk rushed the process making the FDA classify exoskeletons as Class II devices rather than Class I.  Now ReWalk Robotics will finally have direct competition in the US market.  This will also spur other rehabilitation manufacturers to redouble their efforts.  The spotlight will be placed on Ekso Bionics and Bionik Labs to meet their projected deadlines for receiving FDA approval for their products (Ekso GT and ARKE).  Finally, smaller startups that had aspirations to enter the rehabilitation market will start shifting their efforts towards able-bodied users.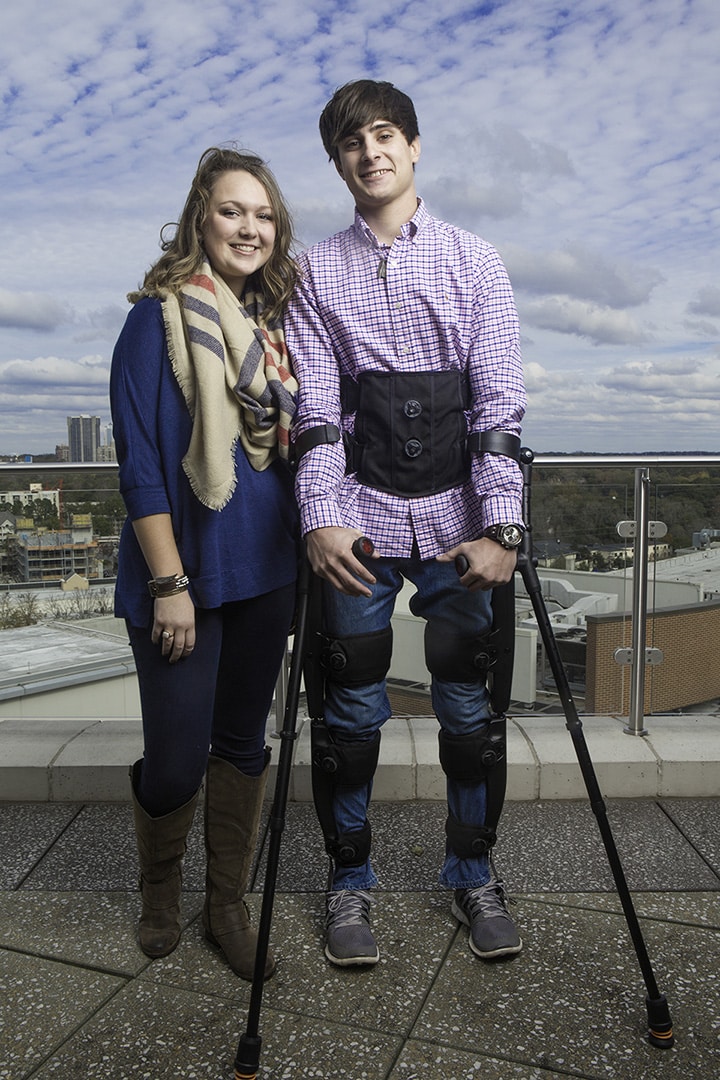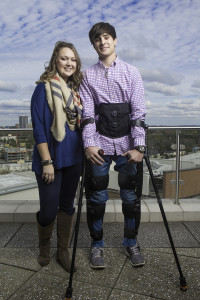 Indego entering the rehabilitation market will also have indirect consequences on all other exoskeletons.  Until now, the US consumer has never had a choice between two exoskeletons that do exactly the same thing.  But capitalism thrives on competition.  Having two or more products aiming for the same consumer dollars spurs competition.  In their effort to promote their products, both ReWalk Robotics and Parker Hannifin will have to explain to their potential customers what the exoskeletons can and can't do for them.  This will generate additional publicity for the entire exoskeleton industry and will make consumers consider the entire field more seriously.
In the US and Europe, the vast majority of the exoskeleton companies are small startups that have spun-off from university labs.  This is in sharp contrast to almost all Asian companies, which are directly supported by automotive and electronics giants.  Parker Hannifin is an exception, being a large US company that supports exoskeleton development.  This raises an interesting question: Is the top down or bottom up  approach to exoskeleton development more effective?  As far as the FDA is concerned, the score right now is 1-to-1.
Last but not least, Parker Hannifin has deep penetration in all kinds of industries.  Walking past the cubicle of any engineer in the US and you are bound to find at least one Parker catalog.  If their rehabilitation device is a success, it is difficult to imagine that the company will not expand into exoskeletons for work and industry.
Congratulations to Parker Hannifin!   The full press release can be found on their finance new section here.