The Nanyan Technological University (NTU) in Singapore has released a new concept, soft upper arm exoskeleton.  The suit comes from the Aries Lab for Assistive Robotics and Interactive Ergonomics Systems.  This is a collaboration between NTU and the Institute Italiano Di Technologia (iit) in Italy.  The lead developer is Professor Lorenzo Masia.
Professor Lorenzo Masia has a very rich history with biomechatronics and exoskeletons.  He is a graduate in Mechanical Engineering from Sapienza University of Rome in 2003 and a PhD in Mechanical Measurements for Engineering from the University of Padua.  His graduate thesis was "Design and Characterization of a Modular Robot for Hand Rehabilitation."  Professor Lorenzo Masia was also a visiting PhD student at MIT from 2005-2006 and worked in the Newman Lab for Biomechanics and Human Rehabilitation.  He designed the first prototype of the InMotion Hand Robot (interactive rehabilitation teleoperation device) commercialized by Interactive Motion Technologies.  He is currently an Assistant Professor at the School of Meachanical & Aerospace Engineering (MAE) at Nanyang Technological University (NTU).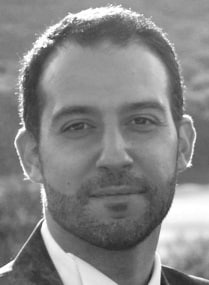 Prof. Lorenzo Masia operates a large website that contains his biomechatronics and exoskeleton work spanning his entire career on his website: http://lorenzomasia.info.  There you can find more information about the Aries Lab, the Soft Arm Exoskeleton as well as other similar projects such as:
Prof. Lorenzo Masia has already contributed to exoskeleton research across three continents and has a long career ahead of him.  With a bit of luck, other research professors will create websites that links all of their research work together.