The US Department of Veterans Affairs  (VA) has issued a national coverage policy for robotic exoskeletons for qualifying veterans with spinal cord injury.  Subsequently, the ReWalk Robotics stock price doubled, and even nearly tripled for a few minutes from the weekly stock low.  But if you haven't invested in the company or if you sold your stake earlier, don't loose any sleep over it.  Just a few days before the VA made its announcement, ReWalk Robotics stock price was falling sharply and the future of the company was looking less than certain.
Over the last few weeks the price of ReWalk Robotics stock (RWLK) had reached a new all-time low of $5.55.  Originally Argo Medical Technologies, ReWalk Robotics is the manufacturer of the ReWalk rehabilitation exoskeleton, which is the only one approved by the FDA for home use in the US.  The stock of the company, however, was not doing so well.  It was actually tanking with new lows being reached every week!  I believe that there was nothing fundamentally wrong with ReWalk Robotics and that the stock price was decreasing due to tremendous increase in competition.
Rise in competition:
ReWalk Robotics is one of the original four rehabilitation exoskeleton companies: CYBERDYNE, Ekso Bionics, Rex Bionics and ReWalk Robotics.  Over the 2015 calendar year, dozens of new rehabilitation companies have been acquiring more funding and bringing their products closer to market.  This has placed ReWalk Robotics and Ekso Bionics under tremendous strain for media coverage, investors, funding, and talented employees.  The addition of new exoskeletons also makes it more difficult to run clinical trials, as researchers interested in rehabilitation robotics may decide to go with a competitor instead.  Rex Bionics, in contrast, is an exception with no direct competition since it is the only company that specializes in exoskeletons for people who are completely disabled in the lower extremities and trunk.  In Japan, CYBERDYNE has only one new competitor, Innophys, which specializes in wearable robotics for heavy lifting, which overlaps  only a small part of CYBERDYNE's business.  Compare this to ReWalk Robotics and Ekso Bionics which are now in direct competition with:
B-Temia – KEEGO
Bionik Laboratories – ARKE

ExoAtlet – prototype

Samsung – patent stage
Huyndai – early prototypes
Marsi Bionics – Atlas2020
PhaseX AB – Exo-Legs
US Bionics – Phoenix
Ottobock – C-Brace
RB3D – Hercule
AxoSuits – early prototype
Parker Hannifin – Indego
The above are just the new competitors to ReWalk Robotics in the mobile medical exoskeletons field.  In addition, there are several companies such as Hocoma, Bama Teknoloji and Interactive Motion Technologies that specialize in stationary rehabilitation exoskeletons and are also in direct competition with ReWalk Robotics.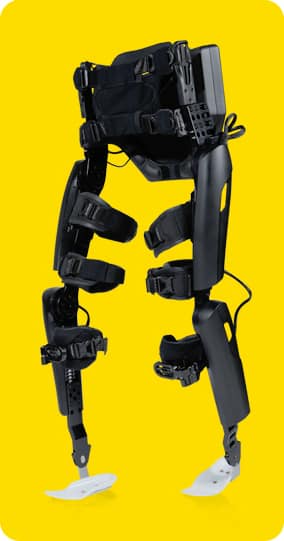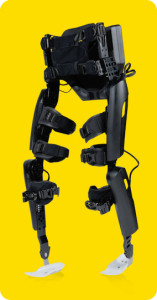 All together, ReWalk Robotics has become a company that once had only 2 competitors to a company with at least 17 competitors!  While most of these new rivals are still behind the ReWalk exoskeleton in terms of technology and capability some are really well funded and supported by larger corporations and may not find it too difficult to close the technology gap.  To make matters worse, the vast majority of commercial exoskeleton projects and funding on the Asian market are dedicated to able-bodied devices.  If this trend were to change, it would add another 3 to 6 additional competitors to ReWalk Robotics.
Even with all of the new competitor products ReWalk is still a leading, if not the leading rehabilitation exoskeleton both in terms of sales and technology.  With nearly 200 units sold worldwide, no medical exoskeleton company can claim a higher proliferation rate (though Ekso Bionics is close).  Currently there is also no medical exoskeleton that offers any clear advantages to the user group specifically targeted by the ReWalk (partial to complete leg paralysis but with strong waist control and muscle capability).
As investors are offered more and more choices to invest in medical exoskeleton companies some are bound to jump ship and invest elsewhere.  New companies especially have an advantage in making bold claims of expected product development and proliferation and without a prior track record there is the possibility that they will succeed and an investment opportunity will have been missed.  This is most likely a case of "the grass being greener on the other side" as there are no publicly known major developments in the exoskeleton field that ReWalk Robotics is not aware of.
What does the new VA policy do?
The VA has established a policy for providing exoskeletons to US veterans.  The department will provide initial evaluations for veterans to see if they can use and benefit from owning an exoskeleton for personal use.  If approved, the veterans would then be sent to a medical center that is certified for training on the ReWalk.  The VA will pay only for the initial qualification and the exoskeleton unit.  Maintenance and upgrades (hardware and software) will have to be covered by the suit owner.  Because ReWalk is the only exoskeleton approved by the FDA for personal use, the VA policy will lead every candidate directly to ReWalk Robotics.  Currently, ReWalk has sold less than 200 units to date but their CEO estimates that 42,000 veterans can go initially through the qualification process.  This will surely put a lot of ReWalk suits on the street, at least until other products become FDA certified for home use.  The main delay with other companies' products is unclear, but some articles have referred to walking speed being too slow and users with other exoskeletons being unable to cross streets safely before the traffic light turns red.
The ReWalk Robotics stock price will now most likely go down a little bit but it will sharply increase again if the company can demonstrate that they can start converting qualified veterans into sales.  The only major foreseeable pitfall will be that, just like driving a car, eventually someone will get hurt while wearing a ReWalk.  When that happens, the company's people relationship department will be put to the test and if handled poorly, the stock will take another hit.
The press release of the VA  national coverage policy can be found on the ReWalk Robotics website.