The Russian Skolkovo Foundation and the Chinese Cybernaut Investment Group have signed a cooperation agreement on April 21st, 2015.   Under the new accordance, three major clauses will be executed starting Q3 2015:
A new 1,500 square meter (161,000 square feet) R&D incubator will be established in Skolkovo Innovation Center (right outside of Moscow) and will include at least 15 Skolkovo resident companies.
Cybernaut and Skolkovo Robotics will create a new center in China to facilitate Skolkovo resident companies into the Chinese market.
A new, $200 million Russian-Chinese venture fund will invest in Skolkovo resident companies specializing in IT, space and robotics technologies.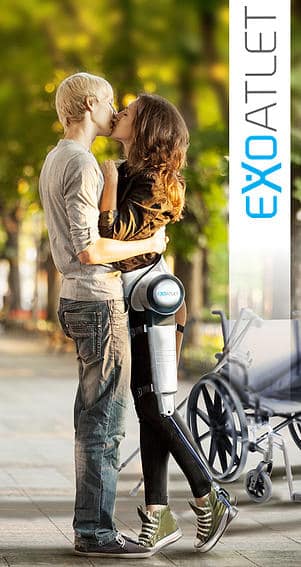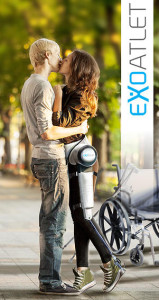 ExoAtlet is currently the most recognizable Russian exoskeleton company and is well positioned to gain significantly from all of the three agreement clauses outlined above.   ExoAtlet is a young company, founded only in 2013.  The company won a Russian nation-wide innovation competition sponsored by Skolkovo and later became a full-resident member of the Skolkovo Startup Village.
The ExoAtlet's exoskeletons are primarily geared towards people with disabilities, but there are also pictures of users in police or military uniforms circulating in the internet.  Videos of the ExoAtlet's exoskeleton (also named ExoAtlet) on the company's website show that the company has a long road ahead of them.  The presented exoskeleton appears to move unnaturally, and the user is visibly struggling to stay in control, much more so than similar material presented by competitor businesses such as Ekso Bionics and ReWalk.  From a different point of view however, western and Japanese companies have been actively developing mechanical exoskeleton technology for over a decade and ExoAtlet is catching up quickly!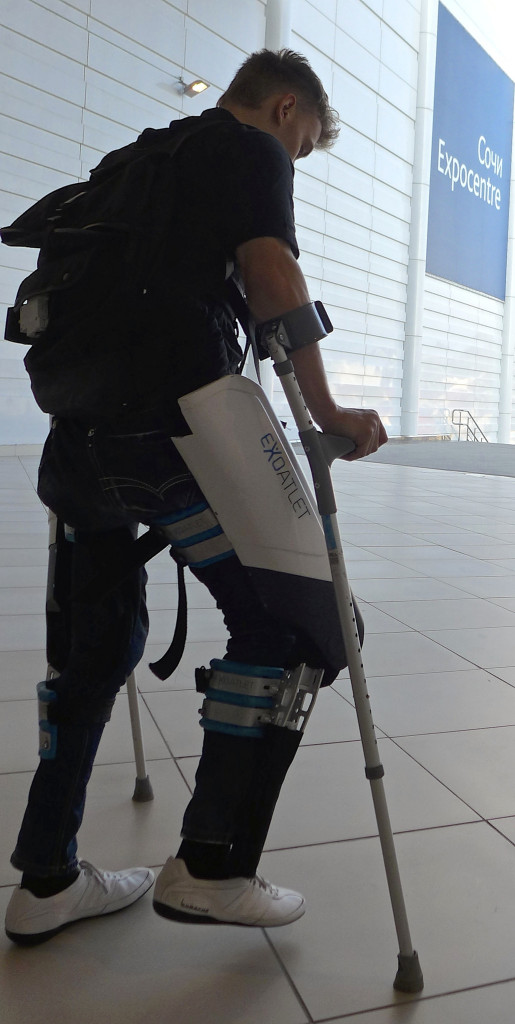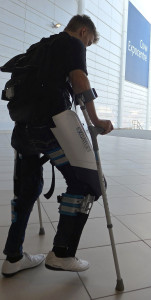 The Russian-Chinese agreement makes a lot of sense for all parties.  China has a history of struggling to develop its own Research and Development hubs, and this is a very small investment compared to the potential for new technological breakthroughs.  For Russia, this is a welcome investment at a time when oil prices have dropped sharply leading to a significant reduction in the government's budget.  ExoAtlet stands to gain a new facility, a large cash injection and significant exposure in China.  Potentially, this could culminate into new prototypes being presented to a brand new audience, generating excitement and new investments.  The future of ExoAtlet would appear to be quite bright, but this development was completely overshadowed by another Russian exoskeleton announcement!
Alexander Kulish from the United Instrument Manufacturing Corporation Steals the Spotlight !
Just when the good news about the future of Russian exoskeleton development started to get shared around the world, Alexander Kulish took the wind out of ExoAtlet by announcing that his team is close to mass manufacturing mind-controlled exoskeletons that can jump and lift 200-300kg (400-661lb) in five years!  Initially posted on TASS news agency, Sputnik re-posted the story, this time featuring helpful visuals from the Sarcos XOS 2 and the movie Edge of Tomorrow.  In just a few days, the outlandish claims by Alexander Kulish completely overshadowed the progress by Skolkovo and removed ExoAtlet from the spotlight.
For more information: