Webcast: AnyBody Technology on Whole-Body Physical Human-Robot Interactions
February 28 @ 8:00 am

-

9:00 am

PST

Free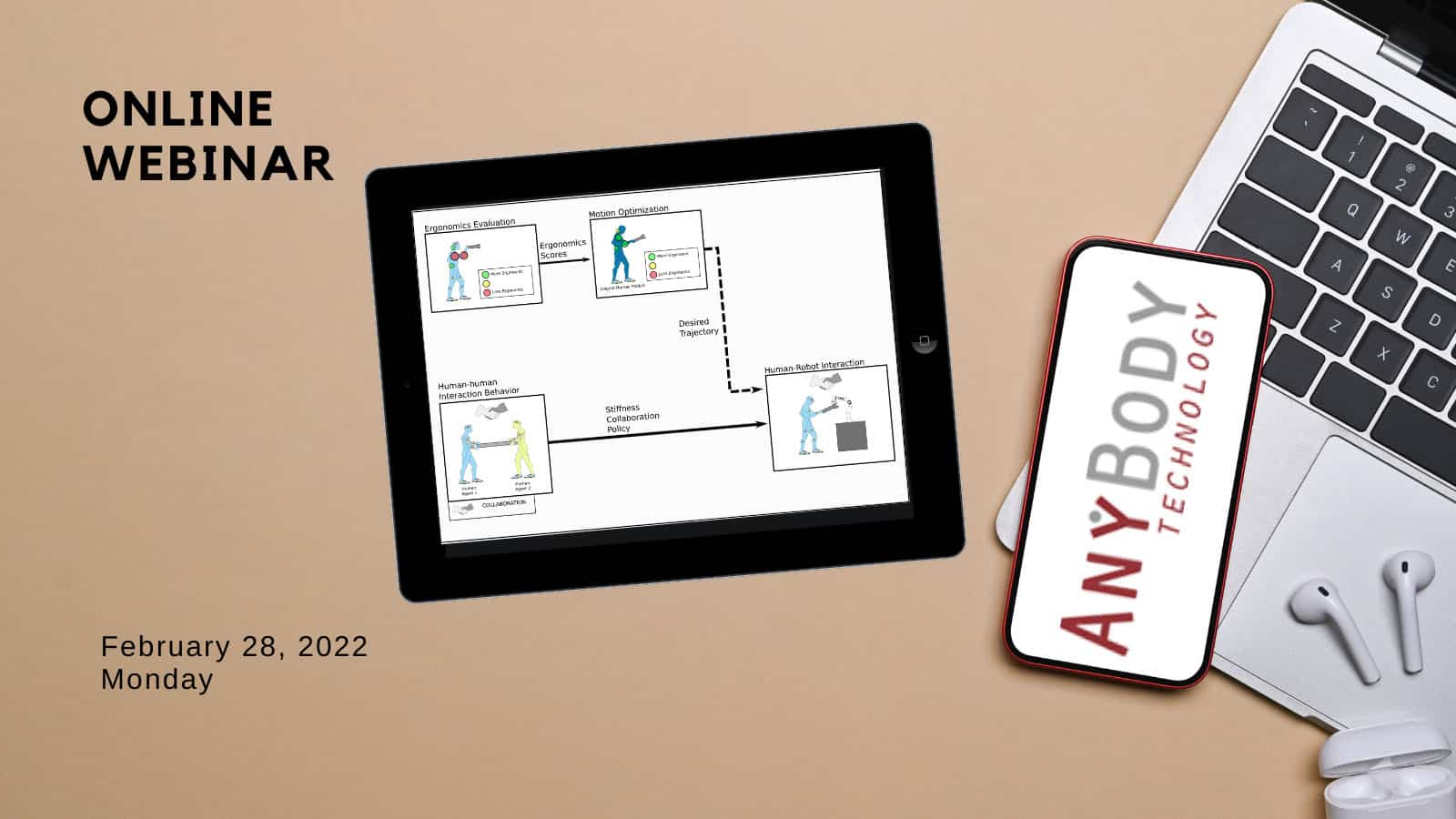 The digital modeling giant, AnyBody Technology is inviting everyone to a free webinar(webcast) titled "Automatic ergonomics whole-body motion analysis and physical human-robot interaction." The webinar will show the results of a pilot study that evaluated the impact of occupational lower-back exoskeletons, specifically the Laevo, Corfor, CrayX, and backX. The webcast will take place twice on Monday, February 28 at 9am CET (12 at night Pacific Time) and 5pm CET (8 am Pacific Time).
You can find additional information and registration instructions on the AnyBody Tech website: https://www.anybodytech.com/events/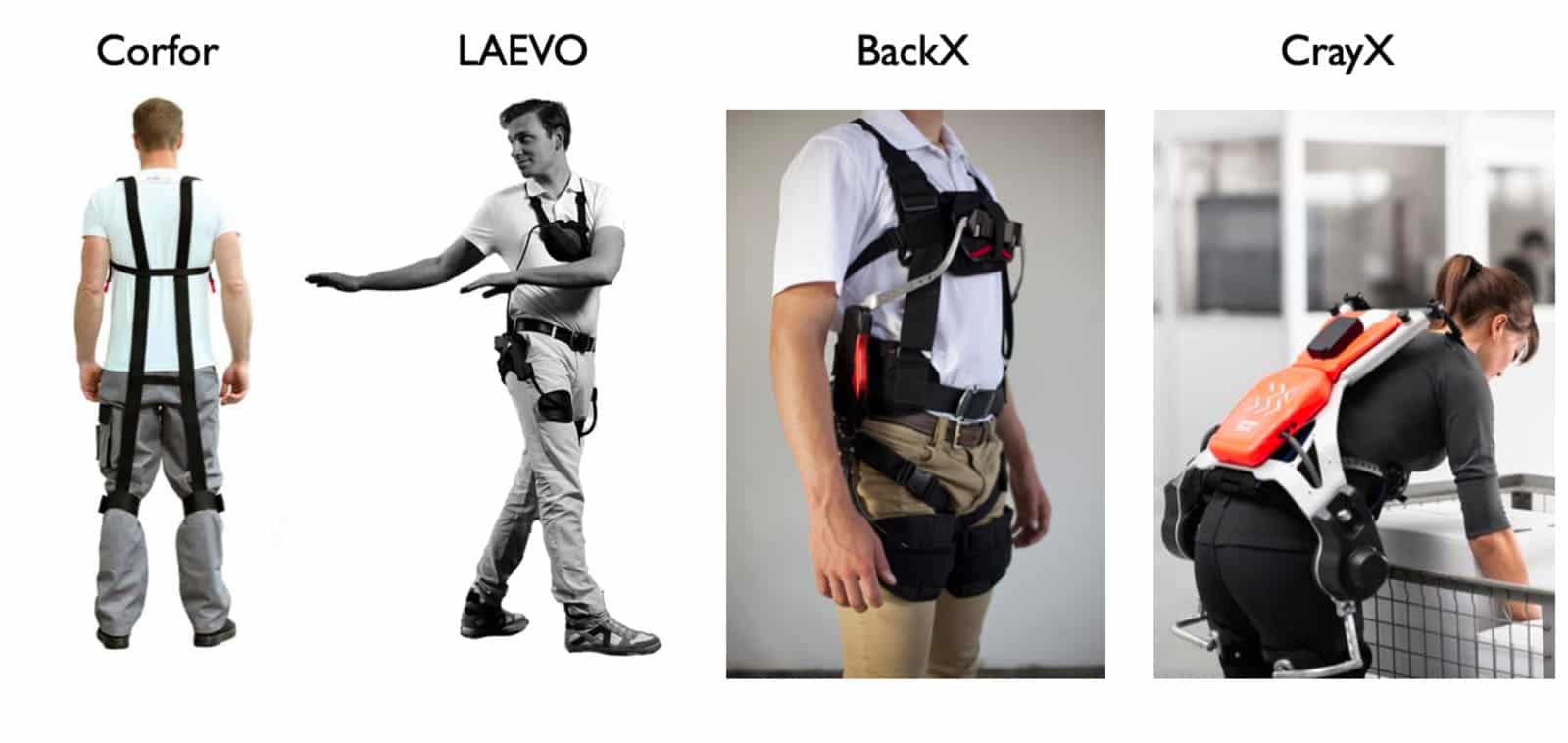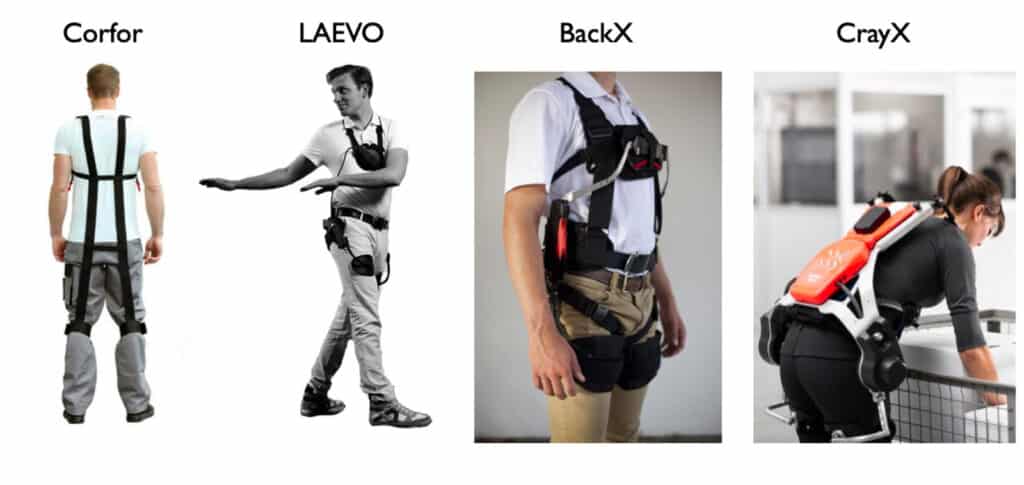 The study mentioned in the webinar is most likely: Using exoskeletons to assist medical staff during prone positioning of mechanically ventilated COVID-19 patients: a pilot study by S Ivaldi, P Maurice and 12 additional authors, Published in AHFE 11, February 2021.
Full text from AnyBody Technology:
Some work activities in industry are commonly executed by workers in a non-ergonomic fashion, which may lead to musculoskeletal disorders in the short or in the long term. WMSDs are known to be caused by multiple factors, such as repetitive motion, excessive force, and awkward, non-ergonomic body postures. Not surprisingly, work environments with such factors may present an incidence of WMSDs of up to 3 or 4 times higher than in the overall population.
In this talk, we show our approach to evaluate the human motion with respect to ergonomics indexes, optimize the motion, and intervene on the task based on the optimized motion.
In the first part of the talk, we show how digital human models can be used to evaluate body posture according to classic ergonomics indexes and/or joint torque estimations. We show how this approach can be extended to evaluate the impact of external agents, such as robots and exoskeletons, that may be in physical contact with a human. In particular, we show the results of a pilot study that evaluated the impact of commercial exoskeletons (Laevo, Corfor, CrayX, BackX) for a typical strenuous activity in the health sector.
In the second part, we propose an approach to improve initial whole-body motions according to one or multiple ergonomics indexes using single- and/or multi-objective optimization. Then, we make the case that a robot could use physical interactions to drive the human towards more ergonomic whole-body motions, possibly to an ergonomically optimal motion.
In the last part, we briefly talk about the importance of studying human motor behavior during physical interaction to improve current human-robot collaboration strategies. This is illustrated by preliminary studies on a co-manipulation task executed by a human-human and a human-robot dyad.
Presented twice February 28, 2022 by Waldez Gomes, Post-doc at Université Paris-Saclay, France

Register for 9AM (CET)
Register for 5PM (CET)
Note that if you can't make the webinar, AnyBody keeps a library of previous programs on their YouTube channel: link