The prosthetics and orthotics giant Ottobock launched the next generation of occupational exoskeletons with the Ottobock Shoulder. The Ottobock Shoulder V2 replaces the Paexo Shoulder, first revealed in 2018. The new wearable focuses on usability while still providing the expected support during the execution at or above chest level tasks. The Ottobock Shoulder combines the feedback of thousands of users (some mentioned were: Toyota North America, Airbus, Boeing, and SNCF) and the know-how of suitX (Ottobock Acquires suitX, Nov 2021). The Ottobock Shoulder will be launched in Europe next week and will start shipping in June.
Ottobock Shoulder Luanch Event
Features of the Ottobock Shoulder V2 as presented at the live launch event:
Reversible magnetic clasp, which can attach in either direction.
Color coding: green means adjust every day and go.
Labeled and intuitive, tool-free size adjustments and torque tuning.
More obvious shoulder loops.
Improved arm cuffs that reduce chafing.
Injection-molded cover for easier cleaning.
Connectibility to tool belts and peripherals.
Easier and faster donn/doff times.
Presentation by Dr. Kazerooni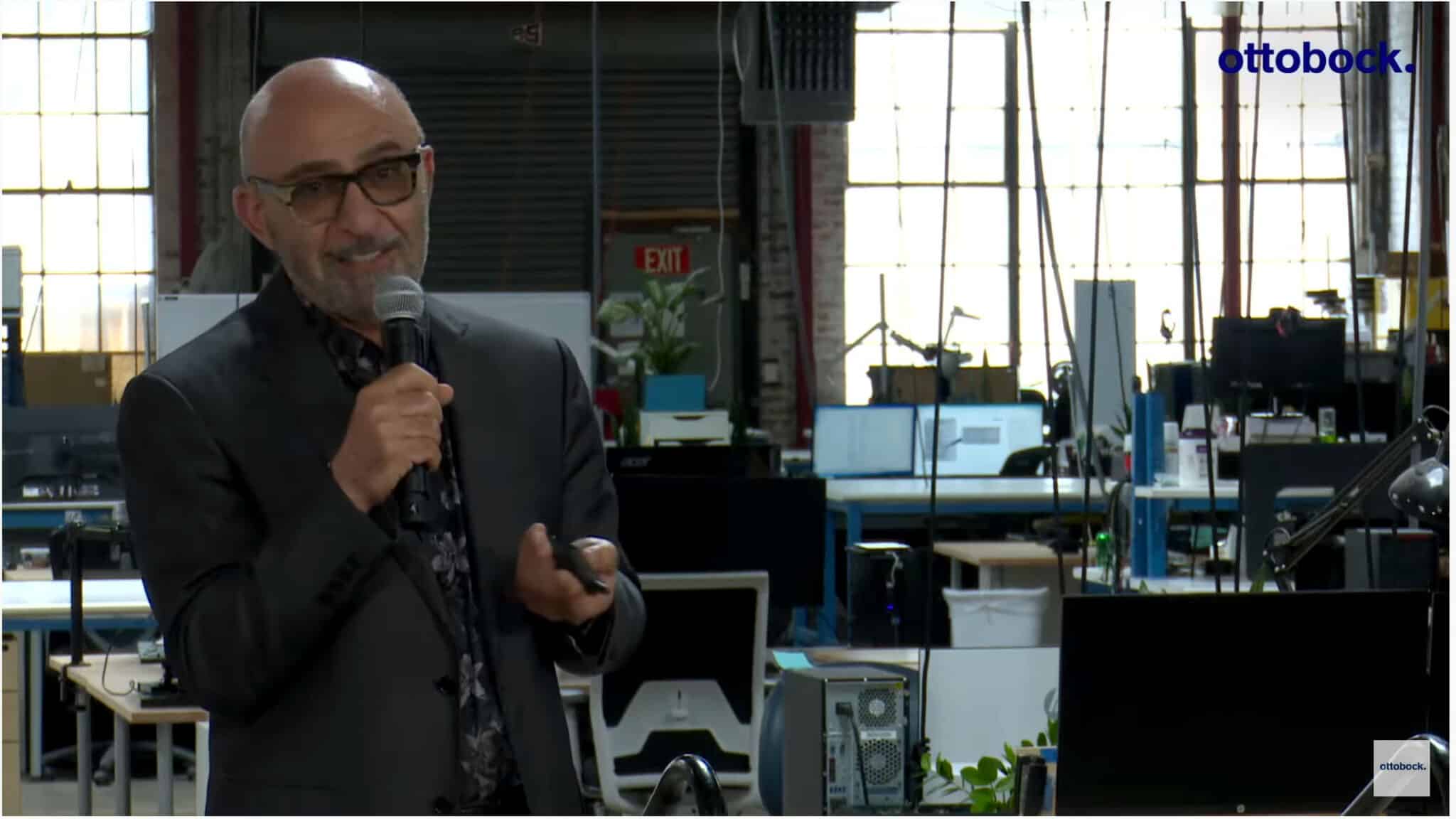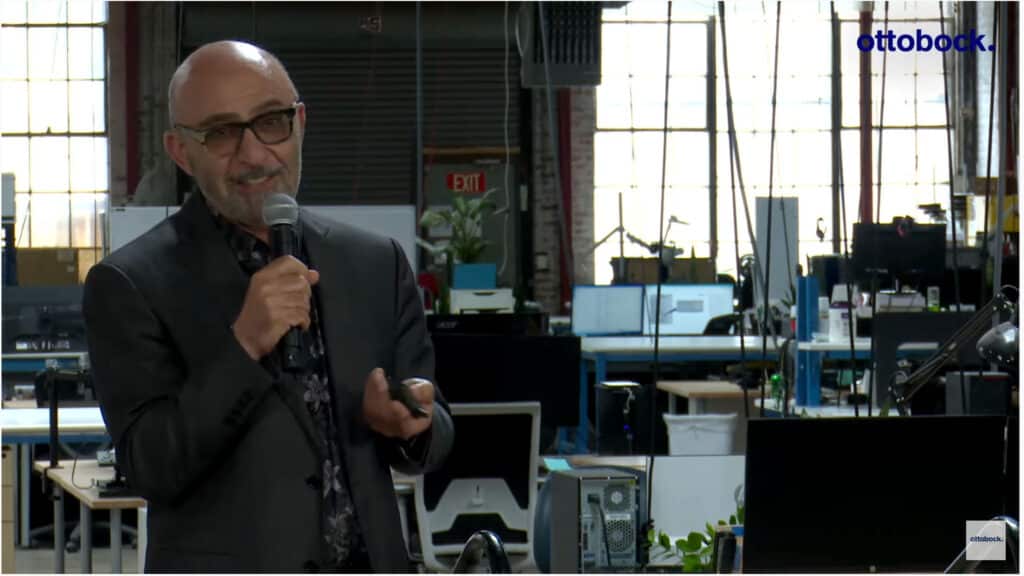 Automating jobs requiring human judgment and direct involvement isn't easy. Furthermore, there are also some cultural barriers to replacing classical jobs with robots. So how can we combine human intelligence and machine strength and endurance, asks Kaz? The whole idea of exoskeletons isn't captured well by science-fiction. Workers will put their bodies through abuse that leads to back and knee injuries, resulting in billions of dollars in financial losses. As the elderly population, some start to lose their physical capabilities. Exoskeletons are not something for fun but devices that can meet practical and tangible needs. Bionic devices and exoskeletons need to be the next generation of PPE equipment for workers. Things that seem impossible now will become possible.
Dr. Kazerooni has over 30 years of experience with wearable robotics technology. The suitX portfolio includes not only work with military and industrial exoskeletons but also medical ones as well (Phoenix). What is the future of bionics: outperform humans, embedded intelligence, data-driven performance, and personalization while made more accessible.
Even new products are on the horizon, says Kaz. Smart knee and smart hip consumers and recreational exoskeletons are being tested. Intelligence control in passive exoskeletons to allow the device's behavior, and more intelligent, home-use walking assistance wearable robotics is on the horizon.
For detailed information on the Ottobock Shoulder, visit its brand new information page at: https://paexo.com/obs/?lang=en