If you live on the West Coast of the United States, chances are you have been occupied with Covid-19, record-setting forest fire season, power outages and smoke, lots of smoke. Originally, October 2020 was supposed to be an absolute thrill ride of exoskeleton events with one conference or convention occuring nearly every week (and with no overlap to boot). But even with all the changes and cancellations, the exoskeleton industry endures! Here are some of the events to look forward to before the end of the year for those involved with exoskeletons, exosuits, and wearable robotics:
ErgoX Symposium
WeRob/WearRAcon Europe
Exoskeleton Industry Day
Webinar: Exoskeleton Considerations as PPE
HFES ErgoX Symposium 2020, Oct 13-14, 2020
This year, the Human Factors and Ergonomics Society ErgoX Symposium will be entirely virtual but will expand from a one-day to a two-day event. The event will have three separate tracks: exoskeletons, cybersecurity, and robotics. The tentative schedule can be found on their website: schedule-at-a glance.
If ErgoX 2020 is anything like what it was last year, expanding it to a two-day event is the right choice. Without having the numbers, it is a safe guess that expanding the program to a two-day event was the single most requested change. There was just so much content last year! The tentative schedule includes a wide variety of speakers with topics ranging from the impact of Covid-19, return on investment, ethics, size and fit, metrics, to standards.
WeRob/WearRAcon Europe 2020, Oct 13-16, 2020
The International Symposium on Wearable Robotics (WeRob2020) and WearRAcon Europe will also be held as a virtual event this year. Rather than two separate conferences, the two have been merged. Due to an unforeseen set of circumstances, the ErgoX symposiums has a partial overlap. Scheduled topics include wearable robotics in rehabilitation and assistance for stroke and spinal cord injury, soft wearable robotics and exosuits, interfacing, ethical considerations, and many more. Some of the presenters will be quite familiar to readers of ExR like Dr. Thomas Sugar (ASU, WearRA) and Matt Marino (HeroWear, ASTM ET CoE). You can view the proposed schedule on the WeRob2020 website.
Webinar: Workforce Resiliency, Oct 21, 2020
WearRA is planning a new webinar: Workforce Resiliency Using Exoskeletons, Wearable Sensors and Artificial Intelligence, Oct 21, 2020, 12:00-1:00pm EDT (eastern daylight time). Register at WearRA's website.
By measuring well-being, engagement, productivity, stress, motivation and focus, we're able to identify and predict the biggest challenges in your workforce. Dr. Joe Hitt, CEO, GoX Labs, Duncan Treffers, General Manager, Laevo, and Jennifer Hunter, CEO, emVitals, Inc. will discuss how to optimize the potential of using sensors today, while achieving big gains using a holistic approach. Discussion topics include:
-Wearable sensors and AI measures for workforce resiliency
-How exoskeletons can provide the right support with sensors
-How to measure stress, engagement, motivation and focus
Fort Benning Exoskeleton Industry Day, Nov 2020
This event is still in the planning phase, and more information should be available on FedBizOpps. It is important to emphasize that this will be the first such event after the approval for Army Futures Command to proceed with an exoskeleton requirements document. The requirements document, once finalized, could provide a guide to developers. It is a major milestone for military exoskeletons.
Exoskeletons as PPE, Nov 19, 2020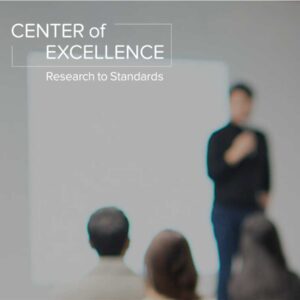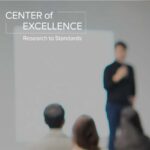 Webinar: Exoskeletons – Considerations When Deciding to Use Them as Personal Protective Equipment (PPE) will be a two-hour panel event organized by the ASTM International Exo Technology Center of Excellence. This is an interesting topic. Exoskeletons for the sake of exoskeletons (or technology for the sake of technology) isn't very useful. However, figuring out when to use exoskeletons for rehabilitation, safety, augmentation, and compensation is not straightforward. The same holds true for exoskeletons as personal protective equipment, a topic that has more than a handful of passionate supporters and opponents. The discussion will take place on Nov 19 from 8:00 to 10:00 AM Pacific Time. Registration is free and can be found on the ASTM ET CoE website.
For an updated list of upcoming events or if you just wish to peruse exoskeleton previous events, make sure you visit our newly redesigned Exoskeleton Event Calendar.
Do you know of more Fall 2020 exoskeleton events? Add them by posting a comment below!
---
Edited Oct 7, 2020: added WearRA's webinar on workforce resiliency.