The construction and maintenance tools giant – Hilti, has decided to enter the exoskeleton industry! The Hilti Exo-01 has been jointly developed with the prosthetics, orthotics, and exoskeleton specialist Ottobock. For the first time ever, workers from around the world may be able to tap into the promise of industrial exoskeletons of improved health, safety, and workmanship.
The Hilti Exo-01 is a shoulder support exoskeleton much like the Paexo Shoulder by Ottobock. Once it goes on sale, workers that take advantage of this product should expect to see a reduction in strain from working at or above chest level. There is an excellent synergy between the instruments that Hilti makes and the wearable solution that can help to have those tools be used longer and safer. In addition to reducing muscle and joint strain, the Hilti Exo-01 may be able to act as a partial dampener that reduces tool vibrations and recoil, though neither the Hilti nor the Ottobock press release makes a mention of this.
Collaboration Between the Hilti Group and Ottobock: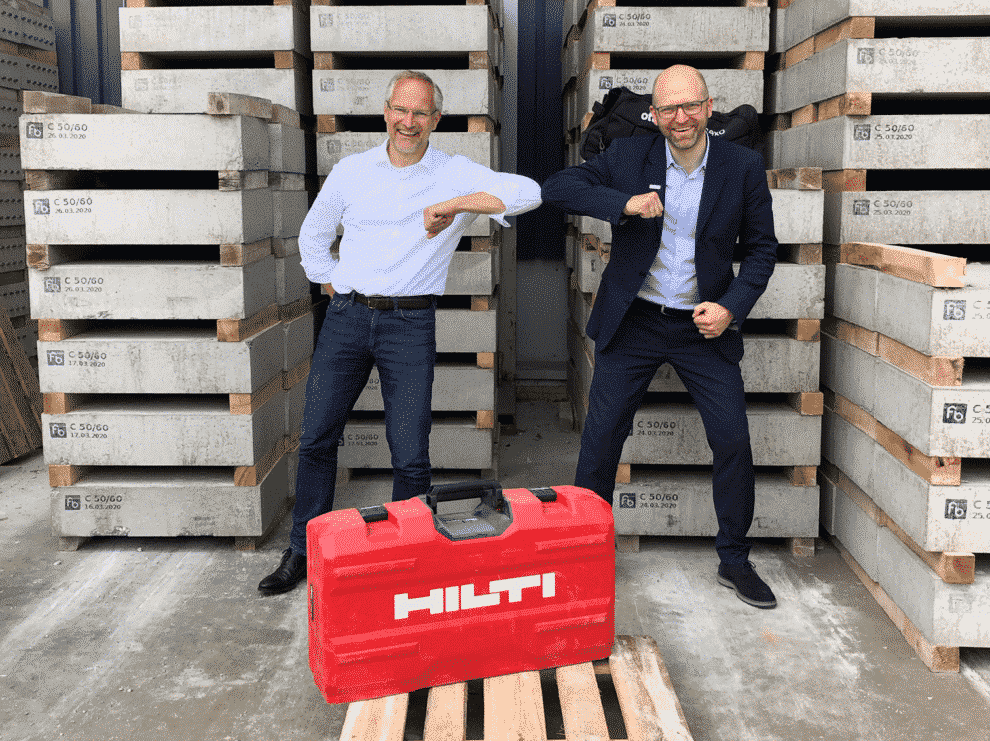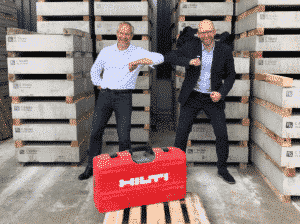 "We want to improve the health and safety of our customers, directly impacting jobsite productivity – so they can stay on time and on budget," said Johannes Huber, Head of Business Unit Diamond Systems at Hilti Group, parent company of Hilti North America. "Customers that embrace innovation and invest in the latest health and safety technology will be better able to attract and retain the best people as well as keep their jobsites productive."
"We are delighted to be opening up a new area of application together with Hilti. We are building on our experience gained from more than 500 successful exoskeleton projects, including in the automotive industry and various trades. There is a great deal of potential for solutions that reduce the physical strain on workers in the construction industry. We want to jointly expand this pillar in the coming years," explains Dr. Sönke Rössing, Head of Ottobock Industrials. This division has been developing industrial exoskeletons from the Paexo product range since 2012 to create healthier workplaces.
Education:
Hilti North Americal doesn't plan to just evaluate and release the Hilti Exo-01. The company recognizes that the shoulder assist wearable is a new, transformational technology that "requires organizational change management and a focus on people. That's why they also plan to offer implementation, training and support services on site for Hilti's customers and their teams." A successful launch could also lead to other types of exoskeletons being added to the portfolio, leading to even more people being introduced to the various facets of this technology.
Expected Launch in Autumn 2020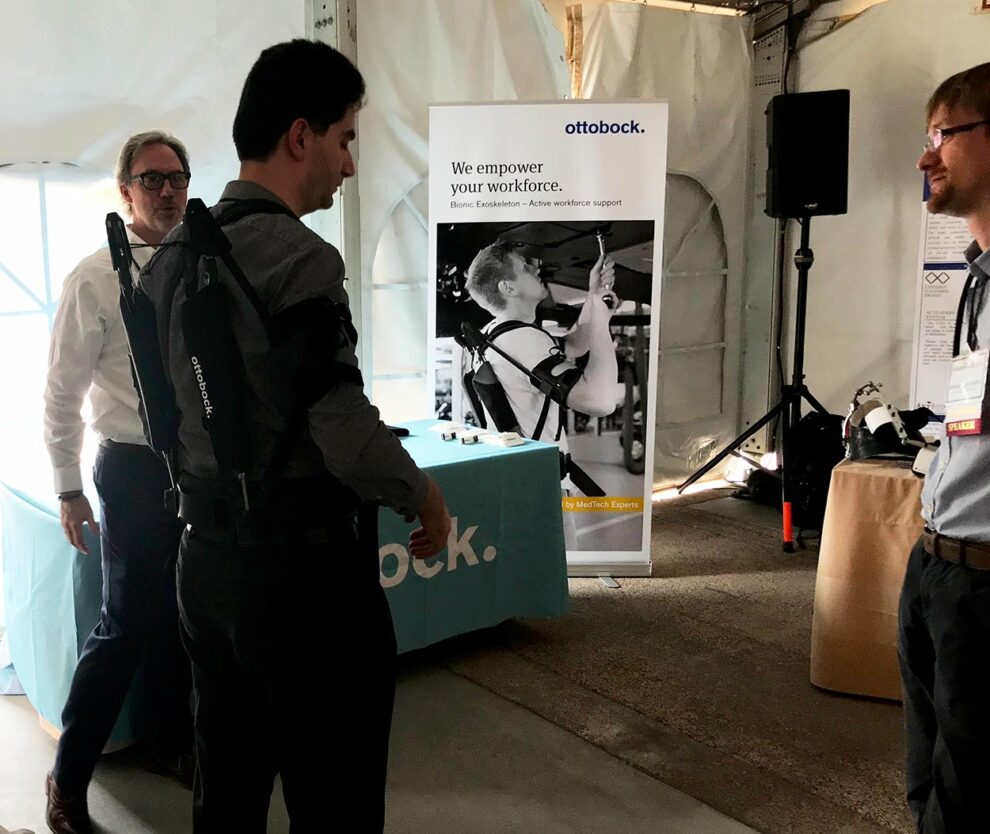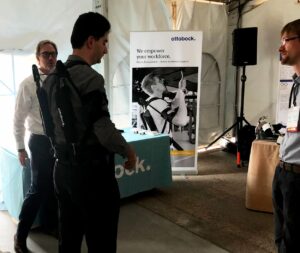 It is difficult to overstate how quickly Ottobock has been able to move to create solutions to keep workers healthy. It was just two years ago at WearRAcon18 that Ottobock introduced the Paexo Shoulder to exoskeleton enthusiasts. This partnership could bring injury reduction and strain relief to millions of workers and permanently establish industrial exoskeletons as a ready to be utilized tool.
References / Read Directly From the Source:
HILTI UNVEILS WEARABLE EXOSKELETON, Hilti.com, July 23, 2020, link
Ottobock and Hilti bring exoskeleton solutions to the construction sector, Ottobock.com, July 23, 2020, link