In 2018 I had the opportunity to attend the Ex(o)perience workshop hosted by ITURRI, headquartered in Seville, Spain. The event was very well attended by members of the industry and a European community of Exoskeleton Producers/Developers. The purpose of that event was to showcase ITURRI's exoskeleton portfolio and promote a meaningful discussion among stakeholders regarding the adoption and the utility of exoskeletons as well as industry ergonomic challenges that could be addressed by exoskeletons: https://youtu.be/CN4qhUgwoeQ. Fast forward to 2020, and ITURRI's resident Director / Lead for Ergonomic solutions, Antonio Daniel Rivera González's (Daniel) post-COVID virtual workshop: "Exoesqueletos: ergonomía "wearable" (Exoskeletons, "wearable" ergonomics") brings us full-circle to their last two years of exoskeleton work.
Who are they and why should we pay attention?
So, who is ITURRI and Daniel Rivera, and why should you be paying attention to what they are doing? ITURRI Group is a wholly family-owned business founded in 1947 and led by two generations of Iturri family members: http://www.iturri.com/. They have an active presence in Europe, South America, Asia and north of Africa, and are currently developing stronger relationships in North America, among others. Their mission is to "protect people and their environments with innovative and sustainable solutions", thus contributing to "a safer and more protected world". They strive to put out products that not only serve people/workers and their work environment but are designed to be mindful of the health and safety of our planet. Their portfolio includes Military, Responder, Healthcare, Industry and Firefighting vehicles and equipment, Personal Protective Equipment (PPE), and Industrial Safety/Industrial Hygiene /Ergonomic solutions. Daniel is a chemical engineer by initial degree, with ample education, training, and experience in Industrial Hygiene, Occupational Health and Safety and Ergonomics, who leads their Ergonomic Solutions team. During the April workshop, it was clear that the European and worldwide Exoskeleton Market is far from reaching its optimal peak, with many hurdles to overcome, yet many milestones down, inching one quarter at a time towards a sustainable market. Which brought us to dive deeper into the Company and the man leading the "wearable ergonomic" concept:
ITURRI took an interest in exoskeletons circa 2016 when the CEO and ITURRI executives met with Laevo (https://laevo-exoskeletons.com/). The prospect of a product that is designed as an ergonomic solution to solving ergonomic and Musculoskeletal disorders attributed to factors such as repetitive motion, was an attractive and innovative proposition. Since then, ITURRI and Laevo have a unique relationship, with ITURRI as an investor, distributor, and partner. Since then, their portfolio has expanded and includes Skelex 360 and Skelex Neck Support (https://www.skelex.com/), Noonee("chairless chair") (https://www.noonee.com/en/) and Ironhand (https://www.bioservo.com/professional/ironhand). You can see them all at: https://exo.iturri.com/. But they are not limited to those products. The company continues to trend and pace the market and are currently in discussion with a couple of other companies. Their business models are not fixed. The parent companies' product, business model, and other factors will drive ITURRI's decision to invest in a product, become a product distributor or re-seller, or a combination thereof. In a global market, their approach is to design the relationship based on the partner of interest, product, and market niche.
Solving Ergonomic Challenges by Developing Strong Relationships
ITURRI's focus is on what is right for the person/operator in their work environment. They will not jump into a material solution (or an exoskeleton for that matter) if a material solution is not what the ergonomic challenge requires. They rely heavily on: listening to the client and assessing the right solution for the problem. In that sense, ITURRI invests intently in listening and understanding needs. Let's say that an exoskeleton is a viable solution, assuming it is the right product for the right task at hand. Upon careful analysis of the challenges and first sale, ITURRI requires that with the first unit sold, the customer must undertake what they call a "consultancy program". This program involves:
Analysis of the environment and the user
Exoskeletons 101 consumer education
Product training and following the user for a day to observe how the product is being used
Troubleshooting and adjusting
The package includes a recommended implementation guide (hours of use per day, sizing, storing, etc.) and user feedback protocol. This first phase will last anywhere from 3 – 4 weeks. The company then follows up with the client, the user, and the product. ITURRI believes in longer-lasting relationships and the ability to be pro-active in the event of a challenge with the product, injury, or other concerns the client may have with the product or identify any other alternatives as needed.
The ITURRI Exo Future – Here, Now and Tomorrow 
Their products are currently in use or under consideration in the Medical, Aerospace, Defense, Food Manufacturing and Distribution, Cosmetics, and Pharma industries. But they don't stop there. They have also been evaluating exoskeletons in other industrial settings such as warehouses and distribution centers.
As active as they are, the return on investment has not been as profitable as originally forecasted. This is not unique to ITURRI as a distributor – this is a challenge faced by the most prominent exoskeleton technology producers worldwide. Their number one challenge in market adoption, regardless of which product (and let us remind you that they believe in the right product for the problem) is education. ITURRI understands that they must invest heavily and strategically in educating a larger consumer community on the strengths and limitations of exoskeletons. As we all understand, and one of the main reasons for the creation of the ASTM Exoskeleton Technologies Center of Excellence, education is a hurdle that is real and must be overcome as a community if we are to normalize and strengthen a robust Exo market. During the April workshop, I found it interesting that they identified the lack of classifying exoskeletons as PPE and not merely work tools, as a challenge in creating a more robust market. At the time they started pacing and investing in Exo's, there wasn't enough data to support a reconsideration of how to classify exoskeletons. It was agreed that the time has come to re-evaluate the situation and find a proper classification for exoskeletons, and muscular-skeletal disease as a work hazard. Daniel also mentioned that the lack of Standards and Test Methods to assure consumers of the safety and reliability of a product(s) is vital and that gap is causing delays in convincing potential adopters of their safety and reliability.
ITURRI's long history in working with the medical community and HAZMAT protection has taught them that workers are exposed to environmental hazards beyond those that the general public faces on a daily basis (chemicals, biological threats – SARS, H1N1 – etc.). To that effect, they are well-positioned to clean/decon exoskeletons for re-use and in effect have well-established rent/lease programs. Given the global pandemic threat and the need to give medical staff and other workers an extra strength boost, exoskeletons can be used as a protective and augmentative system and cleaned properly for re-use. This is part of their growing services.
Daniel is looking forward to becoming a significant contributor to standards and test methods by joining ASTM F48 and working closely with the ISO community. The ITURRI experience and their contributions to the Exo gospel is a breath of hope that we can make the vision of exoskeletons for all by working together and learning from each other's experiences. No doubt ITURRI's journey is benchmark worthy.
---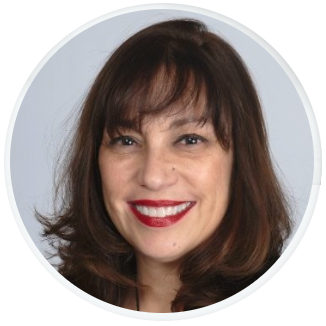 Rita (Rita Gonzalez) Vazquez-Torres is a Senior Technology and Programs Strategist with 20+ years of entrepreneurial government Science and Technology Policy and leadership experience and CEO for NewStoneSoup VT LLC. Rita has served as Senior Industrial Security/Special Security for Special Programs; Business Development/Strategic Outreach Liaison and team leader.  more…
DISCLAIMER: New Stone Soup VT LLC (NSS VT LLC) does not represent any particular vendor or technology developer. NSS VT LLC does not speak on behalf of, represent or commit the government. The views expressed in this commentary represent the views of the author. NSS VT LLC does not take institutional positions.