ReWalk Robotics (Nasdaq: RWLK) best known for developing and offering the ReWalk walking assist exoskeleton is on track to become even more famous with a new product.  The company announced yesterday (May 29, 2019) that it has received the CE Mark for its ReStore Exo-Suit.  The CE marking clears the ReStore powered exosuit for sale to rehabilitation clinics within the European Union.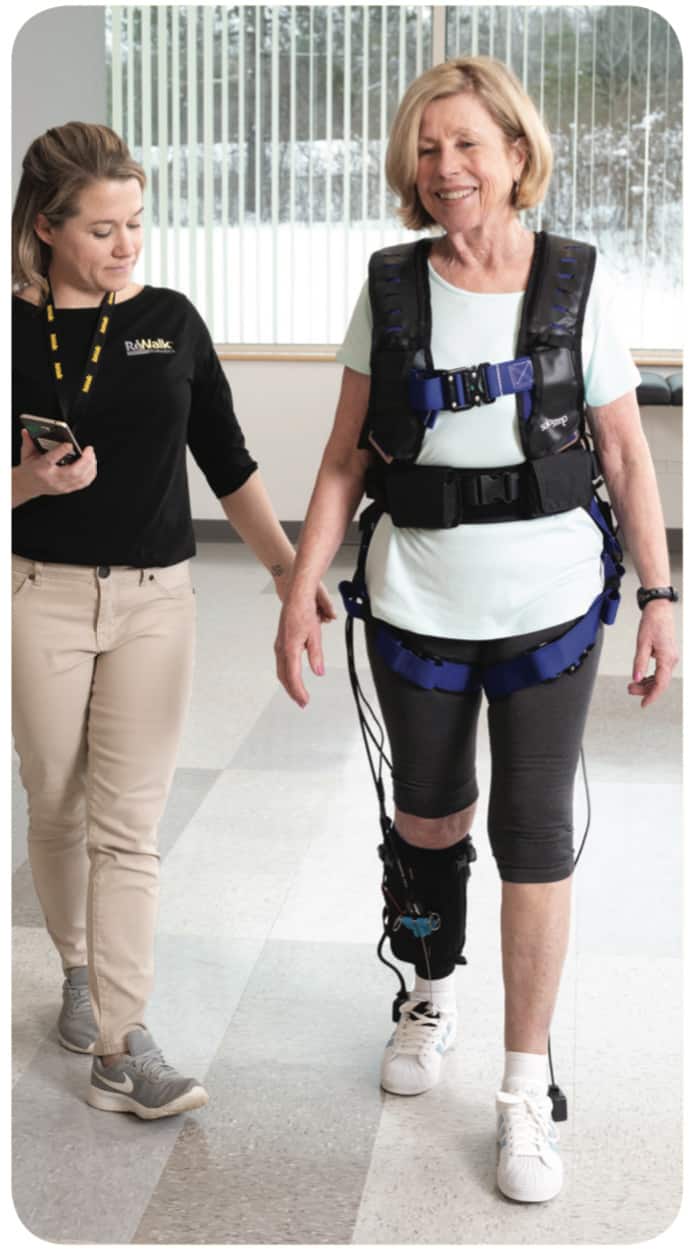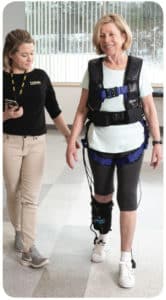 The ReStore Exo-Suit was developed in collaboration with the Wyss Institute at Harvard that was first announced more than three years ago: (Wyss Institute and ReWalk Robotics Form Collaboration, May 2016)  This combined effort pairs the technological know-how of the Wyss Institute in the realm of soft exoskeletons and ReWalk's depth of knowledge when it comes to clinician involvement.
The ReStore exosuit aims to bring post-stroke gait training with a solution that is lighter and more nimble than a rigid lower body powered exoskeleton.  The exosuit is a data-driven, powered, gait rehabilitation device designed to facilitate functional gait training.  It is also envisioned to have a significantly lower cost than a rigid frame gait assist exoskeleton.
Reaction:
Expectedly, the company stock price was boosted by this announcement.  On the heels of the ReWalk press release, ReWalk's stock value shot up 37.37% to close the day at $4.08.  "The family of Soft-Exosuits are our foundation for revenue and financial growth of this company and for the industry as a whole." – said ReWalk CEO Larry Jasinski.
Interestingly enough, Ekso Bionic's stock, another major exoskeleton company that is publicly traded, lost ground.  This is highly unusual as up until now, almost every positive development in one company has caused an increase, albeit smaller in magnitude, in the other company's stock price.  However, that was not the case here as Ekso's stock price was down -5.52% for the day to close at $1.37 rather than go up.  It is possible this was a one-time event or perhaps moving forward this decoupling will be permanent.
Next Steps:
Following ReWalk Robotics is easier versus most companies in the field thanks to Jasinski's clear strategy for the company.  First, earn regulatory approval for the ReStore Exo-Suit to be sold both in the EU and the US.  ReWalk already has experience with the FDA from the clearance of the ReWalk and there is no doubt that they will be successful to receive FDA approval again for the ReStore.  Having introduced a brand new device for rehabilitation centers and clinics, ReWalk will likely shift its focus back to the home-use market.  The entire industry will wait with anticipation to see how these efforts are received!
Sources:
ReWalk Robotics Receives CE Mark for ReStore™ Exo-Suit Stroke Rehabilitation Device, ReWalk Robotics Press Release, May 29, 2019, https://rewalk.com/rewalk-robotics-receives-ce-mark-restoretm-exo-suit-stroke/
ReStore Soft Exo-Suit – A Revolution in Post-Stroke Gait Training, ReWalk Robotics Products Page, As accessed May 29, 2019, https://rewalk.com/restore-exo-suit/