The Spanish exoskeleton manufacturer GOGOA has made history by becoming the first European company to receive CE clearance for its powered lower body HANK exoskeleton for medical use.  The clearance includes rehabilitation due to Spinal Cord Injury (SCI), Acquired Brain Damage (ABD), and Neurodegenerative Illnesses.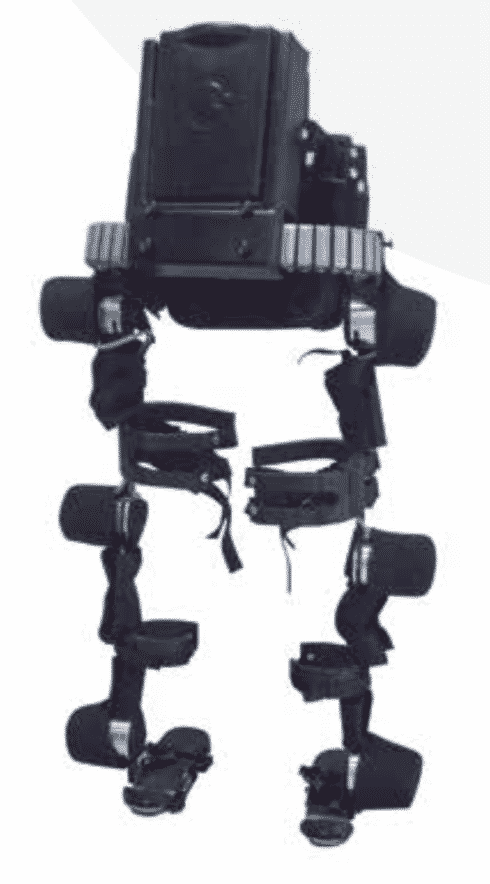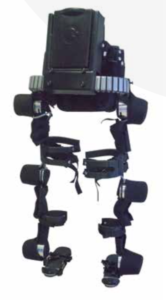 As a top-level overview, the HANK is a gait assist powered exoskeleton with a total of six powered joints (quite a bit more than the usual two or four) in the sagittal direction (hip, knee, ankle) and two mechanical joints in the lateral direction at the hip.  It is best utilized for walking, sitting, standing, walking at an incline (both incline up and incline down), and walking on stairs.  From a control point of view, the HANK can work in both assist-as-needed mode and predefined movement.  At their presentation at the first WearRAcon three years ago, the HANK was already well in development.
The HANK can connect to a computer or an app.  This interface can be used both for inputting operational parameters such as speed and force and extracting performance data on both the suit and the user.
GOGOA does not plan to end with "just" a CE clearance.  The company has its eyes set on the U.S. market as well and is now starting the FDA certification process and it is developing clinical trials at TIRR Memorial Hermann.
GOGOA has also released not one, not two, but three new exoskeletons, including entries into the industrial market!
---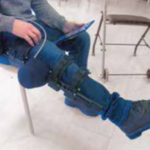 BELK Exoskeleton
The BELK is a powered knee wearable robot for knee extension.  It is designed for knee rehabilitation, with a focus on restoring movement.  Similar to the HANK, its single motor can be run in assist-as-needed mode or in a predefined movement regime.  The BELK also shares the same input/output capabilities as the larger HANK.  There is also the possibility to customize the exo orthotics and the cover textiles.
---
ALDAK Exoskeleton
The ALDAK is a hip exoskeleton for work and industry.  It is intended to avoid lower back and hip injury due to repetitive movements and/or lifting of heavy objects.  As is the case with many of the new powered industrial exos, it can be connected to a computer or a smartphone through an app.  This comes with two benefits, customizing the behavior of the device and extracting useful information.  Customizable parameters include movement curves, force, and level of assistance.
---
BESK Exoskeleton
The BESK is a passive shoulder (arm) support exoskeleton.  Similar to other recent entries in this market, the BESK has no motors and aims to provide 3 to 9 kg of assistive force to support the arms for work at and above chest level.  The BESK is entering into what is suddenly a very crowded field!
If you are losing track of all the shoulder exos coming out fear not, a group of volunteers (including the ExR team) led by ASU's Tom Sugar is hard at work to bring you another free white paper on industrial exoskeletons that parses out and makes sense of the latest shoulder exoskeletons and trends.
In conclusion, GOGOA has been a relatively quiet company in English language news media and it is quite exciting to see this developer make such bold moves.
Want to know more?  Visit the developer's website at GOGOA.EU