There is a tremendous opportunity on the horizon for all exoskeleton developers and enthusiasts.  Whether you are part of a research lab, a company or a do-it-yourself creator, the WearRAcon17 Innovation Competition is your chance to be recognized.  Oh, and did we mention that there will be a cash price of $5000 too?!
Have you ever dreamed of having your work exhibited in front of some of the most influential thought leaders in wearable robotics technology?  If the answer is yes, then the Innovation Competition 2017 is practically custom tailored just for you.  The Innovation Competition is going to be part of the Wearable Robotics Association Conference 2017, WearRAcon17 for short.  Just like last year, it will feature CEOs and stakeholders from all subsectors of the exoskeleton industry (military, industrial, medical and commercial).  A non-trivial part of the conference will be dedicated to the Innovation Competition 2017.
If WearRAcon17 is anything like last year, the top ten Innovation Competition 2017 submissions will be on display in front of all attendees.  This gives you (and your team) the opportunity to share your work with the entire exoskeleton industry at the same time.  If you are wondering who these thought leaders are, some of the confirmed speakers for WearRAcon17 include Homayoon Kazerooni, Founder of suitX / US Bionics; Michael Goldfarb, Creator of the Indego lower-limb exoskeleton; Gery Colombo, CEO, Hocoma Robotic; Thomas Looby, CEO, Ekso Bionics; Scott Schneider, President, North America, Ottobock; Achilleas Dorotheou, Head, Human Motion Control, Parker Hannifin; Stephane Bedard, CEO, B-Temia; Larry Jasinski, CEO, ReWalk Robotics; Crispin Simon, CEO, Rex Bionics; Tim Swift, Co-Founder, Other Labs; and Paule Gudonis, CEO, Myomo."
To make the event even more exciting, this year the Innovation Competition will be judged by a panel that will include no other but StrongArm Technologies CEO Sean Petterson.   Sean was recently featured in Forbes 30 Under 30.  With his guidance, StrongArm Technologies has evolved into a leader for industrial exoskeletons.  Read the full Forbes article on their website: 30 Under 30 2017: The Young Engineers And Entrepreneurs Reinventing Manufacturing And Industry
So how can you win $5000, get judged by one of the leading CEOs in the exoskeleton industry and have your work featured at WearRAcon17?  It's easy!  Just make a 30 seconds YouTube video that will be posted on the WearRA site and a four-page proposal before Feb 28th, 2017.  You can find the full details on the WearRA Innovation Competition 2017 site.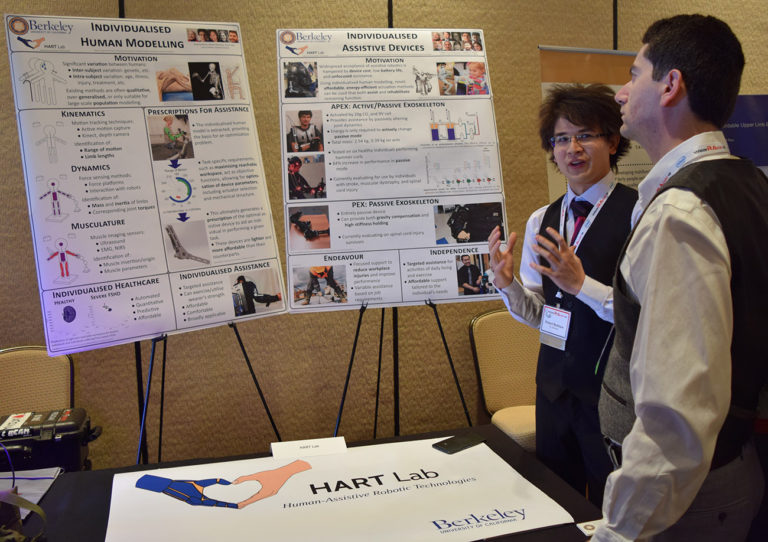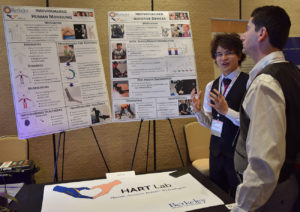 Not sure what to present?  Take a look at our report on the top contestants from last year: WearRAcon16 Innovation Competition.
The Exoskeleton Report team would love to compete, but we have gotten a bit too involved with the event so that would be seen as cheating.  However, here are some of the ideas that we would have had as potential entries.  We hope that someone else might choose a similar topic.  Remember, the only requirements are that your idea is innovative, executable and related to exoskeleton technology:
A website that tracks medical exoskeleton availability around the world.
A developer kit that explains how to link an exoskeleton to virtual reality (this would be right up EduExo's or MedEXO Robotics' alley)
The simplest possible exoskeleton to transfer weight from a backpack into the ground (for example, using medical grade thermoplastics)
To all developers, Happy Competing!