Robots Podcast has conducted an interview with Ekaterina Bereziy, the CEO and Co-Founder of the premier Russian exoskeleton company ExoAtlet.  ExoAtlet specializes in gait rehabilitation using powered hip-knee exoskeletons.  The company did flirt with military applications momentarily but it has begun focusing exclusively on medical applications.  (See previous articles on ExoAtlet.)
https://soundcloud.com/robotspodcast/exoatlet-exoskeleton-for-rehabilitation
Following are highlights from the interview with Ekaterina Bereziy.  Ekaterina Bereziy is a graduate of Faculty of Mechanics and Mathematics, Lomonosov Moscow State University and also has an MBA Degree from the Russian Presidential Academy of National Economy and Public Administration.
The company, ExoAtlet is satisfied with its current progress but is constantly looking forward into the future.  The company has recently implemented stair walking.  ExoAtlet is now working on adding functional electric stimulation (FES) to its rehabilitation program with their exoskeleton.  Ekaterina goes into greater details on this later in the interview.  FES integration with exoskeletons is becoming more popular.  The Indego by Parker Hannifin and the Ekso GT by Ekso Bionics have also been used in conjunction with this technology in the past.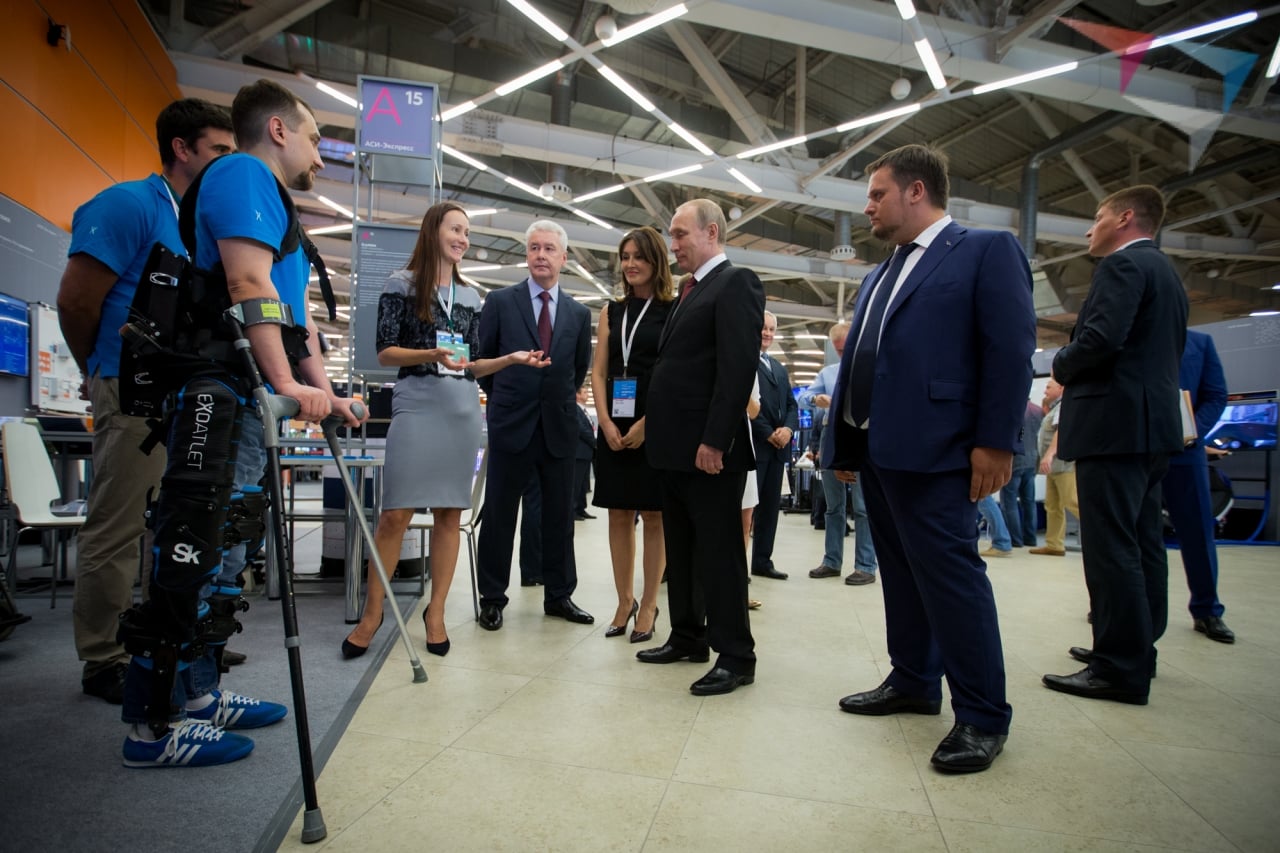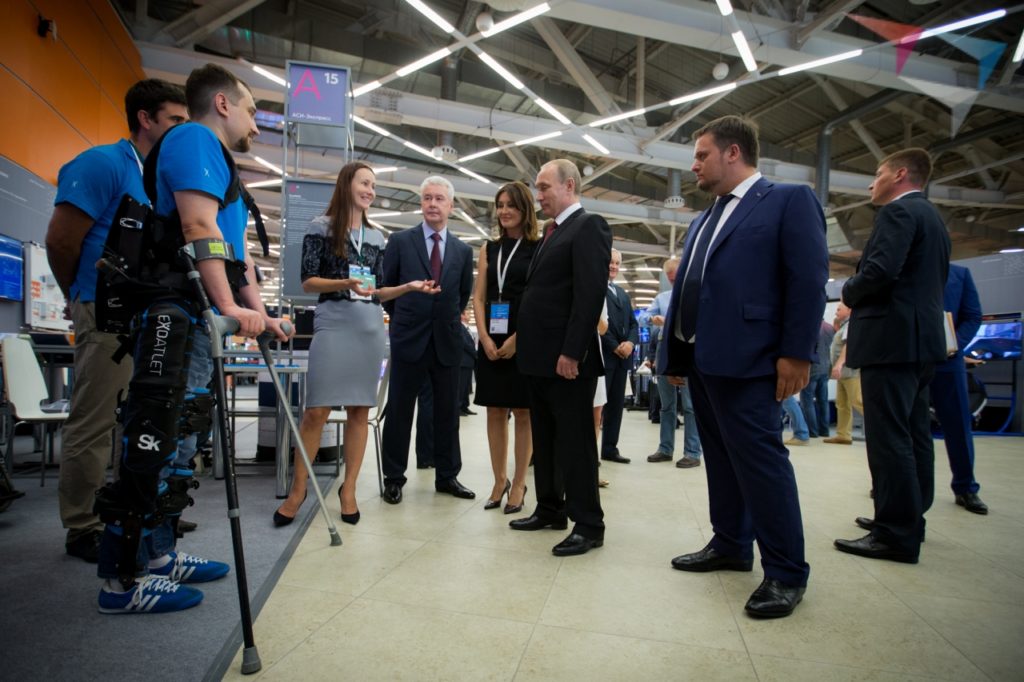 The ExoAtlet team has robotics veterans working on robotics for over 15 years with experience in system control for wheeled and walking robots.  The team completed a certification process for the ExoAtlet to be sold as a medical device in Russia just a few months ago.  They are now working on a second version of the ExoAtlet exoskeleton which will feature variable assist control.  The rehabilitation exoskeleton will provide additional power only when the user needs it.  In the past, variable assist software (and other advancements in software control) have proven critical in making robotic gait rehabilitation more successful.
From the businesses end, ExoAtlet is still part of the Skolkovo Robotics and Sensors Program.  This is a campus of robotics companies a few miles away from the Russian capital.  Skolkovo also provides assistance with intellectual property and patents.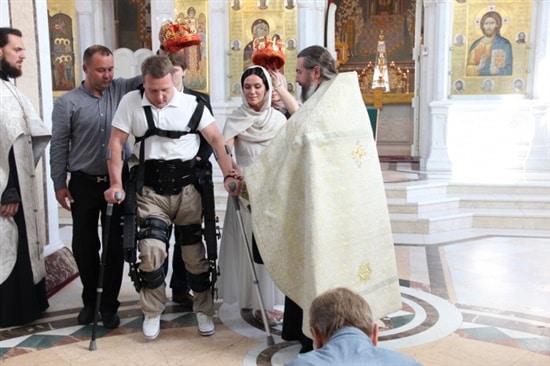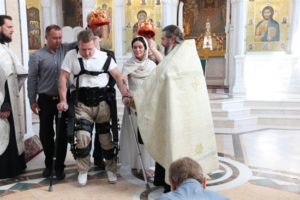 ExoAtlet's newest batteries can handle as many as six hours of level ground walking.  The device is going through a new set of testing with the help of Lokomat (Ekaterina reports that there are 75 Lokomat devices in Russia alone, but it is not clear if she is adding the simpler, non-powered version to the count).
Finally, ExoAtlet (the company) is planning to have a stroke rehabilitation version of its wearable robot by 2017 and a pediatric version for cerebral palsy within 2-3 years.
Special thanks to Robots Podcast for organizing and publishing the interview and ExoAtlet CEO Ekaterina Bereziy for participating.  Special recognition to Robohub.org for highlighting the podcast on their website.
Sources:
Robots Podcast: https://soundcloud.com/robotspodcast
RoboHub: http://robohub.org
ExoAtlet: http://www.exoatlet.ru
Skolkovo News: ExoAtlet sees newly certified system help disabled man walk down aisle for his wedding. (July, 2016)
Skolkovo News: Putin examines work of Skolkovo startups at Strategic Initiatives Forum in Moscow, July 2016