The leadership at Bionik Laboratories have been working hard to make their company a leader in medical exoskeleton technology.  Peter Bloch, Chief Executive Officer delivered a strong pitch at the January 2016 Biotech Showcase™ that shed more light on the business.
Bionik Laboratories Overview:
Name: Bionik Laboratories Corp.
Address: 483 Bay Street Office N105, Toronto, ON M5G 2C9, Canada
Phone: (416) 640-7887
Website: http://www.bioniklabs.com
Stock Ticker: BNKL
Overview:
Bionik Laboratories is a relatively recent addition to the exoskeleton field.  Founded in 2009 by Michal Prywata and Thiago Caires.   The company focuses on biomechatronics with a concentration on solutions for persons with restricted physical mobility.
At the start of 2016 the flagship product of Bionik Laboratories is the ARKE™ Paraplegic Exoskeleton.  The suit is in pre-clinical trials with a projected product launch in mid 2017.  The company is also working on two more versions: ARKE™ Stroke and ARKE™ Support.  There are two more products in the pipeline that are in very early development: APOLLO™, an above the knee prosthetic and CHRONOS™, a cloud-based medical records system.
Bionik Laboratories have some previous experience with biomechatronics.  The founding members won awards with their Artificial Muscle-Operated (AMO) Arm made at Ryerson University in 2011.  Two years later, the company was hard at work on their first commercial exoskeleton, Exolegs™.
Being Different:
There are multiple new medical wearable robotics companies that are trying to separate themselves from the pack.  Bionik Laboratories emphasizes three strengths that make it stand out from the competition:
Tablet control for exoskeleton devices
Better materials
Cloud storage
All exoskeletons developed prior to 2015 originate before the Internet of Things.  Bionik Laboratories is loading a more complicated operating system on their exoskeleton devices, allowing for a tablet interface with the exoskeleton.  This would allow for easier, more intuitive control and data collection during operation.  Some robotics experts have noted that a more complicated control system carriers the risk of more errors and failures of the software during exoskeleton operations.  Regardless, transitioning to wireless, visual controls of wearable robotic devices will become standard sooner rather than later.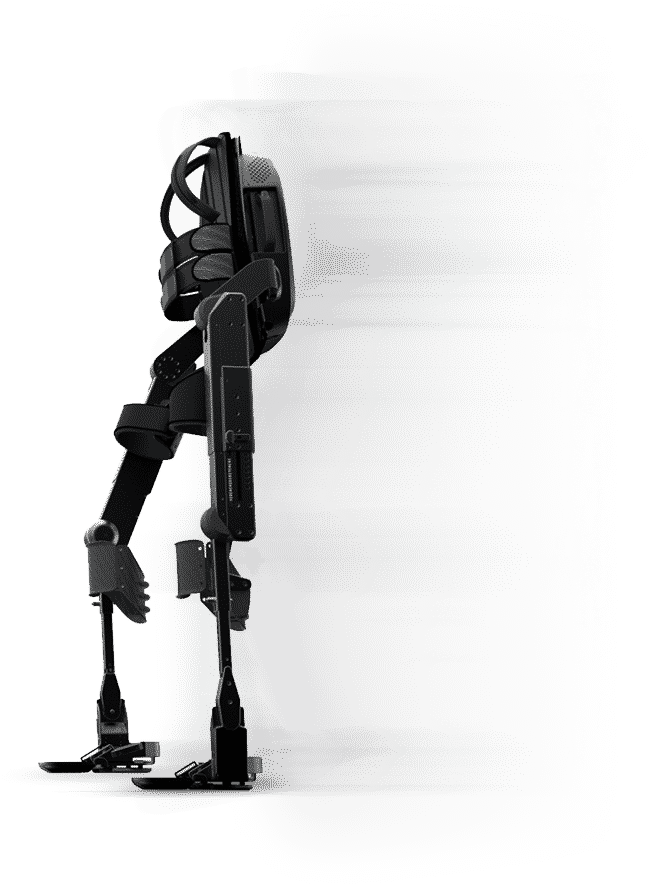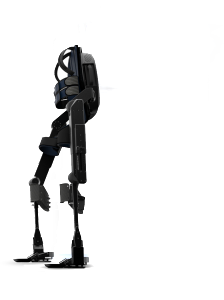 Until the ARKE™ completes clinical trials and goes into production it is unclear if the company's claims that it is lighter and cheaper to manufacture are true.  There are also multiple other companies that have made exactly the same claims in the past.
Finally, through its past work with IBM and more complicated control software, Bionik Laboratories is becoming better at collecting, sorting and storing medical data.  Once the ARKE™ is complete, it should be able to collect massive amounts of data.  Presumably, the exoskeleton could store and alert a patient's doctor how often the exoskeleton has been used or send an alert to the manufacturer if the device is starting to operate outside of normal parameters.
Bionik Laboratories is bringing a lot of new ideas to the exoskeleton market.  The company has also been very successful in raising funds and increasing its footprint, but it is still not clear if it will become a market leader or a footnote in the history books.
Link: Bionik Laboratories Biotech Showcase in San Francisco.  Temporarily archived at: http://edge.media-server.com/m/p/aeciyux8